Verstappen fails to qualify after Monaco practice shunt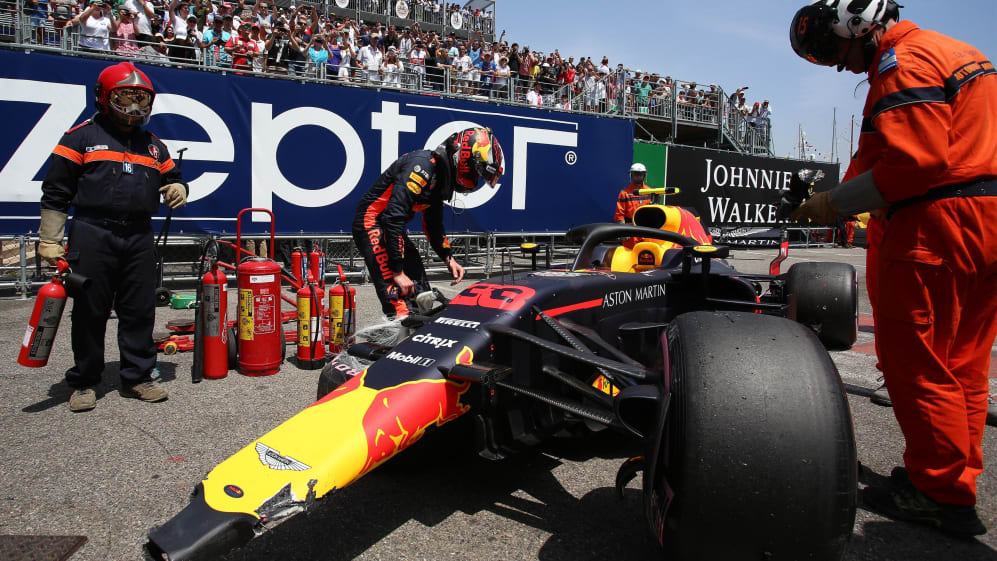 Monaco is an unforgiving place. Max Verstappen found this out to his cost on Saturday. Not only did his FP3 crash prevent him topping final practice, the required repairs also ruled him out of qualifying – and he picked up a gearbox penalty to boot.
Verstappen lost control of his RB14 in the closing minutes of the morning session, ripping off the right-front corner off the car as he hit the barriers exiting the Swimming Pool section, but the damage proved to be more extensive than it looked.
Red Bull changed the gearbox after the session, and since the previous unit had not lasted the required six events, the Dutchman was set to lose five grid places on his qualifying position.
However, with the clock ticking down towards the end of Q1 in qualifying, that penalty was quickly rendered academic as it became clear his car would not be ready in time for Verstappen to play any part in the battle for pole position.
With Verstappen having failed to set a time within the 107% Q1 qualifying mark, he will now race at the stewards' discretion and will start Sunday's Grand Prix from the rear of the grid.