Verstappen hit with further grid drop for yellow flag breach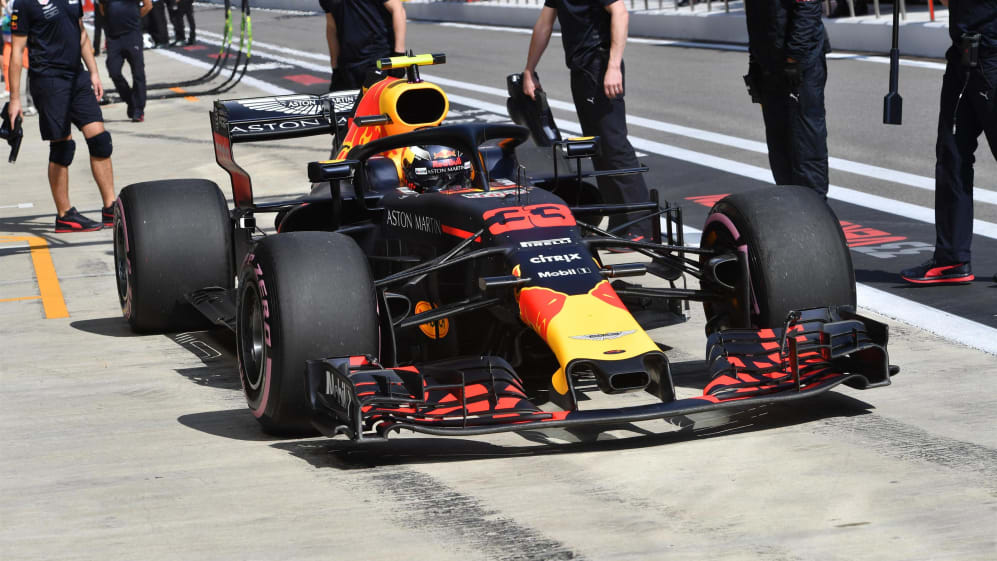 He was already set to start near the back of the field in Russia after changing multiple power unit elements and the gearbox in his RB14 - and it's now a hat-trick of penalties for Max Verstappen, who has been hit with a further three-place grid drop for failing to slow for a yellow flag in qualifying.
The Red Bull star, who turns 21 on Sunday, was summoned to the stewards for an alleged breach of yellow flag rules, with the incident in question occurring after Sergey Sirotkin spun at the end of Q1.
It has now been ruled that Verstappen did not reduce his speed sufficiently for a single waved yellow flag at the end of Q1, resulting in another grid penalty and two penalty points on the Dutchman's licence, moving him to a total of seven for the current 12-month period.
It marks the third time this weekend that he has been slapped with a grid drop – he took a new engine, turbo, MGU-H and MGU-K, along with new control electronics and an energy store, on Friday, and then Red Bull changed his gearbox ahead of Saturday's sessions.
Despite his low starting position, Verstappen is optimistic that he can fight his way through the field in the race – as long as he stays out of trouble.
"The car is good, he said. "We tried some things, some worked, and some didn't. I think in qualifying it was pretty good. We just have to make sure we have a clean race tomorrow, a good tyre strategy and keep the tyres alive. Then we should get back to fifth and sixth as a team.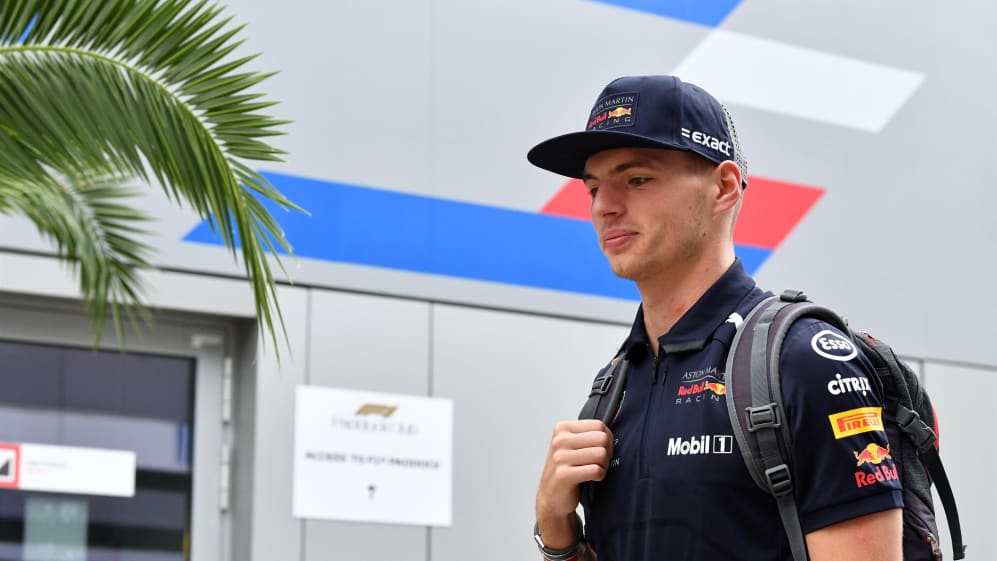 "Yeah it's better than expected. We are closer you know. What we lose on the straights we're definitely making up on the corners. It's looking good. From where I'm starting? Without any accidents, (I think I can finish) fifth."
Verstappen's team mate Daniel Ricciardo, blighted by the same engine and gearbox changes as the Dutchman, was more tight-lipped on what Red Bull can achieve in Sochi, but he is happy with the package his squad have given him this weekend.
"I don't know actually (where we'll be)," said Ricciardo. "Not in a negative way, but we could end up in the top five or could end up scraping outside the top ten. I really don't know.
"I'm obviously more optimistic we can get a good bag of points. It really depends on how the tyres handle the race. Friday there was a lot of deg, the temperatures tomorrow is a lot hotter than it would have been on Friday so it's going to change a lot. We will find out.
"But I want to say I'm convinced it's not going to be an easy and boring one-stop race. I think there will be a lot going on.
"We didn't come to this circuit with massive expectations because it's one we've never gone that well on. But yesterday seemed pretty positive, so I think we'll be alright in the race. Following is hard but with the amount of degradation everyone is getting, we should be able to pick our way through the field."
WATCH: Sirotkin's spin brings out yellow flags at end of Q1