Verstappen hopes Red Bull's pace will be 'even better' for United States GP as he takes 'straightforward' Sprint win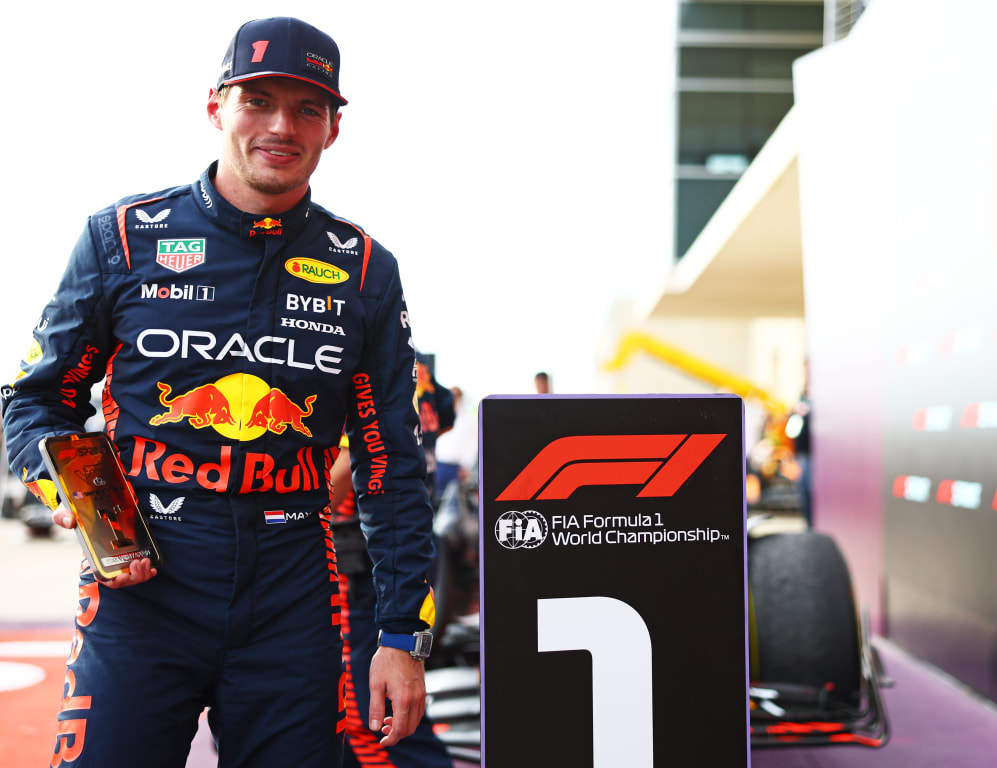 Max Verstappen says he is targeting a third consecutive United States Grand Prix victory and is hopeful that the strong pace shown by Red Bull, that saw him win the Austin Sprint, will translate in Sunday's race.
Verstappen led all three sessions in the Shootout before winning from pole in the 100KM dash. He kept ahead of Charles Leclerc at the start, before pulling out a nine second gap on Lewis Hamilton to claim his third Sprint win of the season.
READ MORE: Verstappen dominates to beat Hamilton and Leclerc to victory in Austin Sprint
He will start from sixth on Sunday, after his pole lap in qualifying was deleted for exceeding track limits, but is still targeting another victory. When asked if his Saturday success made up for the disappointment on Friday, he replied: "The pace has been always there, just unfortunate with a track limits in the first qualifying.
"But today has been pretty straightforward. I think the only thing was lap one, turn one to try and stay ahead, but after that I think we just settled in nicely after a few laps. At one point I could just look after my tyres till the end and have a bit of fun at the end trying to push a bit more."
Verstappen had looked under pressure from his 2021 title rival Hamilton in the early portion of the Sprint. As well as that he was heard complaining of engine and driveability issues, but he says it was all under control.
"It was always like eight, nine tenths for a few laps, but that was all controlled into the braking zone," said Verstappen. "The DRS, with such big wings on this track, is quite powerful. Once I cleared the DRS, we all settled into our own rhythms, and I think the pace of the car was very good today."
FACTS AND STATS: Hamilton's best Sprint result for over two years as the Mercedes man takes second
Asked if the strong pace of his car in the 19-lap Sprint gives him confidence that he can win the race, Verstappen replied: "I'm definitely going to try. It's five cars to pass which is never straightforward.
"But with the pace I think we had today, hopefully with more fuel in the car tomorrow it will be even better. We will find out tomorrow but for sure this was a very positive day for us and hopefully we show something similar out there tomorrow."