Verstappen says he would have topped FP2 at Zandvoort without red flag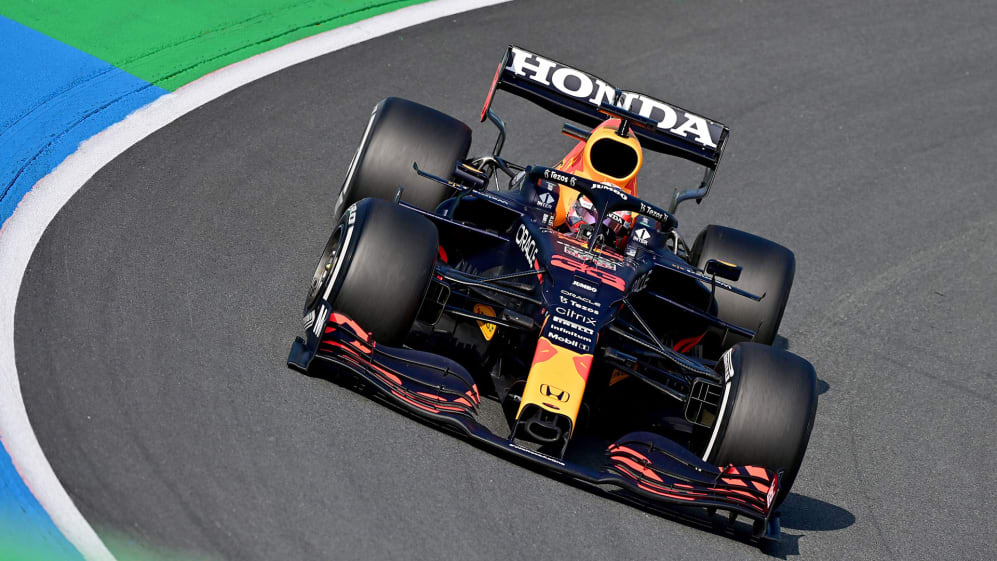 His ecstatic home fans might have been disappointed to see Max Verstappen finishing Free Practice 2 for the Dutch Grand Prix in just P5. But according to the Red Bull driver, a lap he was forced to abort midway through the session would have been good enough to put him top of the timesheets, as F1 returned the Netherlands.
With Formula 1 back at the circuit nestled in the Dutch dunes for the first time since 1985, Verstappen trailed rival Lewis Hamilton by just 0.097s in an FP1 session interrupted by a 35-minute red flag period.
FP2: Leclerc leads Ferrari 1-2 in second practice at Zandvoort, as Hamilton completes just 3 laps
But despite Hamilton being side-lined early on in FP2 with a power unit issue, Verstappen was unable to take advantage, finishing the session fifth after aborting a quick lap due to a red flag caused by Nikita Mazepin skating into the Turn 11 gravel. But although he'd end the session P5 and 0.362s off the time set by Ferrari's Charles Leclerc, Verstappen said he wasn't worried about his pace.
"I don't think it looks very representative from our side in the short run," said Verstappen. "My lap was on a used set, and the lap I had to abort I think would have been good enough for first.
"Already after one lap, the tyres do drop off a bit," Verstappen added. "Nevertheless, we will work on a few things where we were not entirely happy in the short runs. But long run looks competitive, so that is always very important.
"But we also know that the starting position around here is very important. So we'll have a look what we can do for the short run to make it even better… It's never perfect so we'll always try to look into details of what we can do better."
AS IT HAPPENED: Follow all the action from second practice for the Dutch GP at Zandvoort
Asked, meanwhile, about how it had felt to race around the undulating 2.6-mile track in front of his home fans, Verstappen replied: "It was good! It was really enjoyable to see all of them in orange and having fun in the grandstand. And of course the track as well, it's quite a short lap, but a lot of fast corners as well, so it was a fun day."
Less comfortable on Friday was Verstappen's team mate Sergio Perez, who could do no better than P16 in FP1 and P12 in FP2. And Perez – who completed simulator work ahead of the weekend, as opposed to Verstappen, who opted not to – admitted that he wasn't yet comfortable around the old school Dutch track.
"It was quite different compared to the simulator," admitted Perez. "I've never been in this circuit really, so it's been a great challenge out there… [but] I'm not fully comfortable.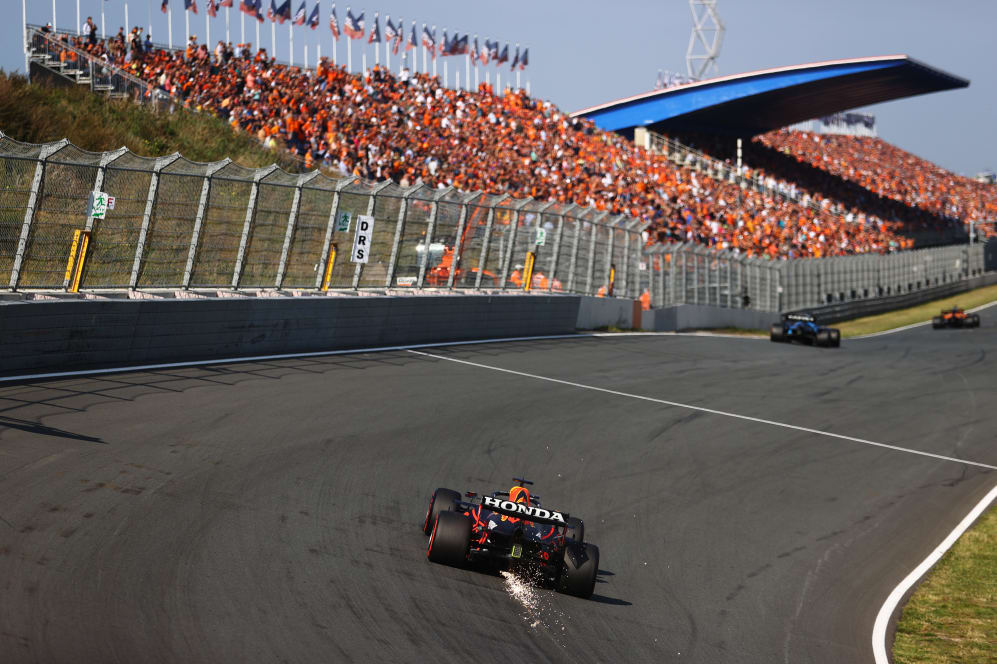 "It's pretty awesome out there," Perez added. "It's an old school circuit, and you really need that confidence going into the session to really be able to trust the car.
"It's a pretty unique challenge. Very different to the tracks that we've been to. Tomorrow is so important, and I just hope we're able to get the best out of it."
WATCH: Follow Lewis Hamilton round on a full lap of the reworked Zandvoort circuit
Verstappen will doubtless be keen to follow up his pole and victory from last weekend's Belgian Grand Prix with the same result this weekend in front of his home fans at Zandvoort, as he looks to eat further into the three-point gap to Hamilton in the drivers' standings.