Vettel handed suspended €25,000 fine for walking out of drivers' briefing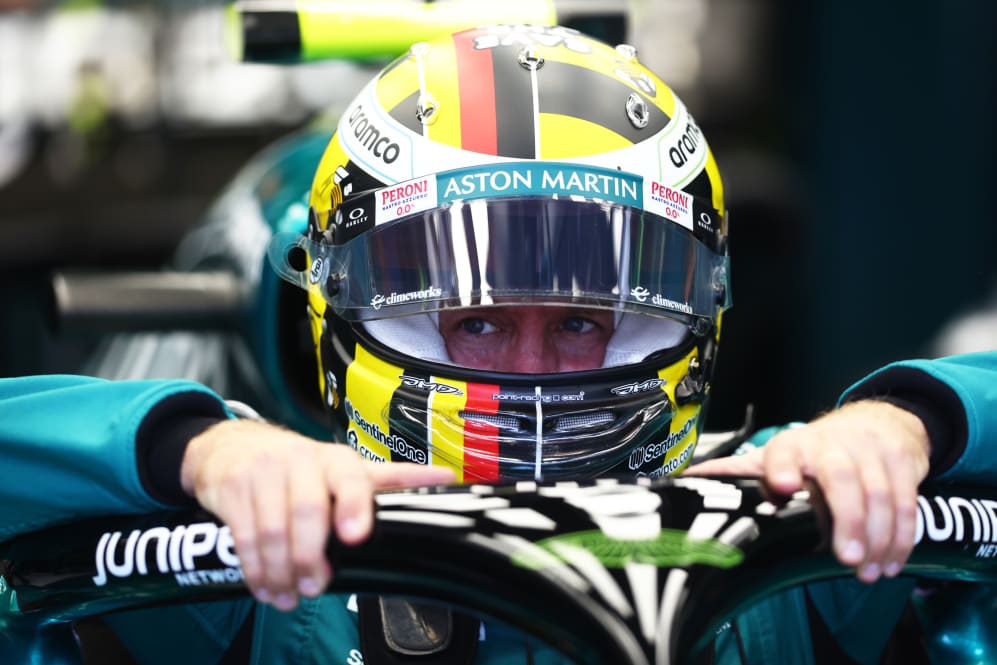 Aston Martin's Sebastian Vettel has been given a €25,000 fine – suspended for the remainder of the 2022 season – by the FIA after he left Friday's drivers' briefing at the Red Bull Ring without permission and "expressing frustration" at the meeting.
All drivers are required to attend the meeting and must stay for the duration, as per the International Sporting Code and Sporting Regulations.
On Saturday evening, after the second F1 Sprint of the season concluded, the FIA summoned Vettel to discuss the matter – and while the four-time world champion apologised, the stewards said the breach "cannot go without penalty".
READ MORE: Verstappen leads battling Ferraris for Sprint victory and P1 grid spot for the Austrian GP
The statement said: "Drivers at this level are role models for every driver around the world and in the opinion of the Stewards Vettel failed to live up to that standard in this case.
"Subsequently Vettel had a meeting with the Race Director, who informed the Stewards that Vettel apologised without reservation, and that further, they had a very constructive conversation covering the topics in the meeting and more.
"The Stewards determine that there is a breach, which cannot go without penalty, but that based on the report from the Race Director there are factors in mitigation. Therefore, the Stewards order a fine of €25,000, which is suspended for the remainder of the 2022 season."
Vettel retired from Saturday's F1 Sprint because of damage, having been spun into the gravel earlier in the race following contact with Williams' Alex Albon.