Vettel: My Brazil race 'started bad' – and 'finished bad'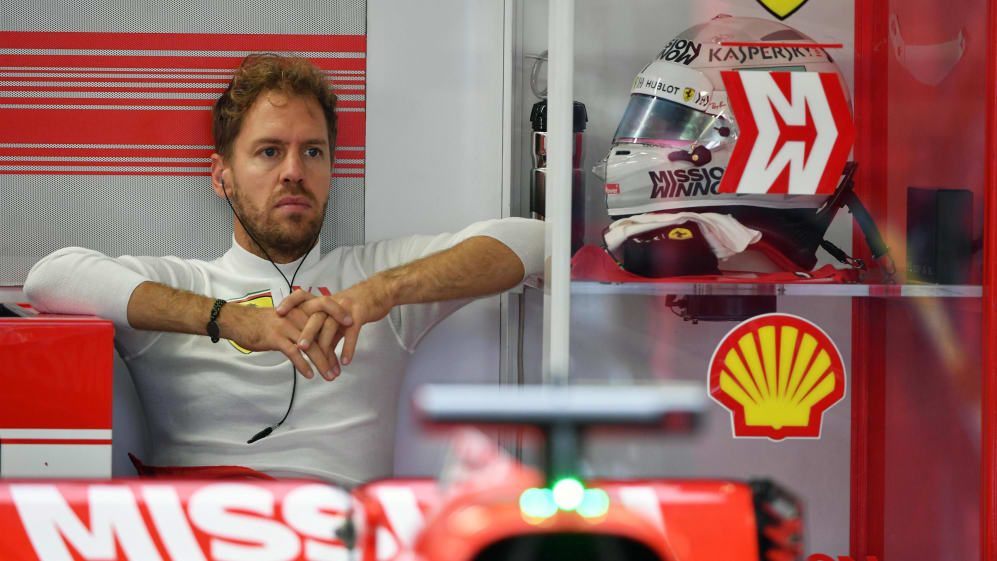 At the last round he saw his hopes of the 2018 drivers' title end. And in Brazil on Sunday Sebastian Vettel watched his Ferrari team concede this year's constructors' crown to Mercedes too, after a lacklustre performance in which he finished a distant sixth at Interlagos, three places down on team mate Kimi Raikkonen.
Ferrari looked to have pulled a strategic masterstroke on Saturday, after qualifying both cars on the more durable soft tyres. But for Vettel at least, that gamble didn't pay off as a slow getaway from second on the grid saw him passed by Mercedes' Valtteri Bottas – on the stickier supersoft rubber – into the first corner.
"The first part [of my start] was not so bad," said Vettel. "But then the second part I think we just didn't have the grip which I think is sort of part of the game when you are on a harder compound.
"But then I had nowhere to go – I think Valtteri and Lewis [Hamilton] worked together, and Lewis was a bit early on the brakes to give Valtteri the outside and then I couldn't go anywhere."
Things didn't get any better for Vettel either, his race hampered by a sensor problem which made his car difficult to drive. On a day on which he conceded that Ferrari simply 'were not quick enough', the German was passed in rapid succession by Max Verstappen and then – after making a costly lock-up in Turn 4 – by Raikkonen.
Vettel jumped back ahead of his team mate in the first pit stops, but once it became clear that the Finn was able to extract far more pace from his SF71H, Ferrari opted to swap their drivers around, leaving the four-time champion to then fall back into the clutches of his former Red Bull partner Daniel Ricciardo, whom he was ultimately powerless to resist, despite putting up an entertaining fight for the watching fans.
"All in all, it was a bit of a tricky afternoon," he concluded. "Obviously not happy at all, not a good day for us, losing out on the constructors', but I'm happy that Kimi got on the podium at least. My race started quite bad – and finished quite bad!"
Perhaps unsurprisingly, Raikkonen was less downbeat than Vettel, after a much stronger race in which he initially repassed Verstappen on the opening lap and then battled his way past compatriot Bottas to record his 12th podium of the season.
"A nice exciting race," was Raikkonen's take. "We had good battles throughout and the car was working well. The speed was there and we had no particular issues.
"The first set of tyres were very good at the start and I was really happy, but then I destroyed them a little bit trying to pass the Mercedes. Once we changed the tyres, the car was absolutely fine. We kind of knew that once we pitted we could have gone past them.
"After that, the behaviour of the car was still very good, but at that point we were a bit too late, as it had taken too long for us to get there. As for the strategy, we did what we thought was the best for us. We can always debate many things, but today we made the best of it."
Ferrari's result meant they had to watch Mercedes take the constructors' crown for the fifth year in a row. The consolation? They have now scored more podiums than in 2017 with one race still remaining this year – and they recorded the fastest pit stop of the year with a stunning time of 1.97 seconds.
WATCH: 'Not a good afternoon' says Vettel after finishing P6 in Brazil