Vettel promotes message of diversity and inclusion with special Turkish GP helmet design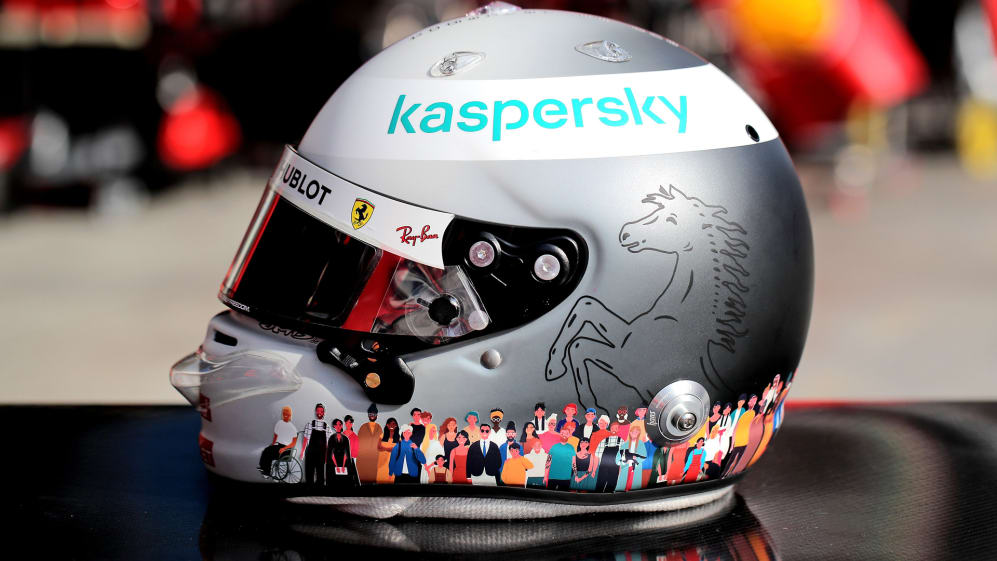 'Together as one' is the message that adorns Sebastian Vettel's special helmet for the 2020 Turkish Grand Prix as the Ferrari driver promotes a message of diversity and inclusion this weekend, with a subtle nod to famed pilot Amelia Earhart.
The four-time champion has once again turned to trusted designer Jens Munser for the artwork on his headgear, which depicts a diverse crowd, a prominent rainbow stripe, and a white-to-black gradient with his chosen message on the top of the helmet.
But the design, according to Munser, also echoes a famous mantra of female aviation pioneer Amelia Earhart: "No borders, just horizons – only freedom".
QUIZ: How well do know your Formula 1 helmet designs?
That message has been summed up in three simple words on the dome of the helmet.
"The message, which is very dear to Sebastian Vettel's heart in these difficult times and which has significantly inspired the design, can be found on the top of the helmet," added the designer.
Vettel is known to change his helmet on a race-by-race basis with such gems as his Michael Schumacher tribute, worn at the Nurburgring this season.
He's not the only one as Lando Norris and Carlos Sainz have worn personally designed helmets for mental health charity Mind, while Daniel Ricciardo's Kobe Bryant tribute was a slam dunk back at preseason testing.
Oops! Error retrieving Twitter post