Poll
VOTE: What's your favourite race of the 2022 season so far?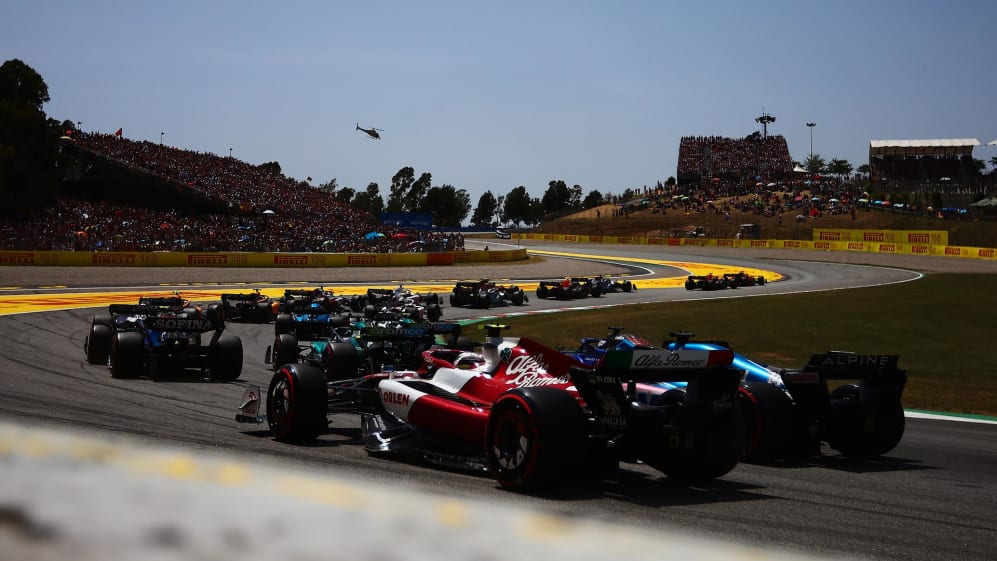 We've had 13 exhilarating Grands Prix in 2022 and as we enjoy the summer break, it's time for you to have your say and vote for your favourite race of the season so far.
To give you some inspiration, head here to watch highlights from every Grand Prix of 2022, or scroll down to see what our writers have picked as their favourite.
Lawrence Barretto, F1 Correspondent & Presenter: Much was expected of F1's sweeping new technical regulations – and the early signs were good in the season-opening Bahrain Grand Prix as reigning world champion Max Verstappen and his rival Charles Leclerc of Ferrari delivered a scintillating two-lap fight that saw four passes for the lead. Leclerc won out and inched away at the front before high drama in the closing stages as Verstappen retired, promoting Carlos Sainz to second, before the other Red Bull of Sergio Perez suffered a failure on the last lap. That left Mercedes' Lewis Hamilton to scoop up the final podium spot. A dramatic way to start the year, indeed.
Becky Hart, Special Contributor: Monaco delivered drama in spades – from the wet start, the strategy dilemmas as the track dried, the emotional upheaval of home favourite Leclerc dropping down the order while Hamilton and Ocon had a thrilling wheel-to-wheel battle which put paid to the notion you can't overtake here. But the reason Monaco gets the nod for me was the way Perez performed fresh from the disappointment that was Spain. He drove a magnificent race, absorbed all the pressure that Sainz could throw at him, reminded Red Bull that he's so much better than just a number two driver and thoroughly deserved his victory.
Rob Burnett, Special Contributor: In 2019 Charles Leclerc and Max Verstappen served up a thrilling finish to the Austrian Grand Prix, with Verstappen passing Leclerc for the win three laps from the end. In this year's race, the two rivals went one better and enjoyed a fight that lasted from the first lap to the last. Leclerc passed pole-sitter Verstappen on track three separate times to earn a victory he badly needed to keep himself in the championship fight, while there was drama right throughout the grid, from George Russell and Sergio Perez tangling on Lap 1, to a thrilling five-car battle in the midfield. Brilliant entertainment from start to finish.
Nadim Bart-Williams, Junior Staff Writer: A memorable three days of action at Silverstone culminated in Carlos Sainz sealing his first win in Formula 1. Fortunately, Zhou Guanyu, George Russell and Alex Albon walked away from Lap 1 crashes, and immediately after the restart we were treated to some immense action with drivers going side-by-side through the first few corners. The hard racing would continue throughout, a late Safety Car leading to a stunning skirmish between Sergio Perez, Lewis Hamilton and Charles Leclerc – while Sainz skated away to make history.