W Series and Iron Dames drivers set for F3 tests at Magny-Cours in November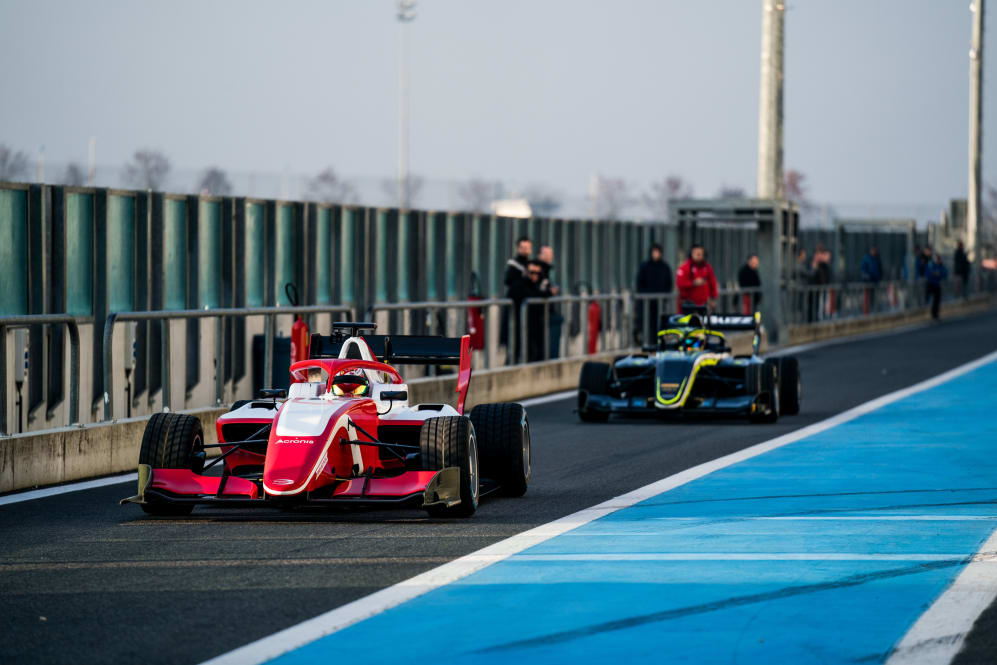 Four female drivers – W Series' Nerea Marti and Irina Sidorkova plus Iron Dames' Maya Weug and Doriane Pin – will take part in FIA Formula 3 tests this November at former French Grand Prix host circuit Magny-Cours.
Marti, 19, and Sidorkova, 18, are both part of W Series' Academy and will take part in the specially-held test on November 9. The following day it's the turn of 17-year-olds Weug, who is a Ferrari Driver Academy member, and Pin to drive the F3 car.
The W Series duo competed for the W Academy team as they made their respective debuts in the female-only championship this season. The Iron Dames is a project that aims to support women in motorsport and fields sports car squads in various top-level sports car series and the Le Mans 24 Hours.
READ MORE: Jamie Chadwick wins again at COTA to take second W Series title
"This F3 test is part of a larger diversity plan, with the goal to allow more female drivers to join our Championship in the near future. Today, it is still not easy for women to access the FIA single-seater pyramid. We want to help change this," said FIA F3 CEO Bruno Michel.
"One key to making this happen is to create links between our Championships and programmes that promote women in motorsport. As such, we have decided to offer an F3 test to two drivers from the Iron Dames programme which is supported by both the FIA and the Ferrari Driver Academy.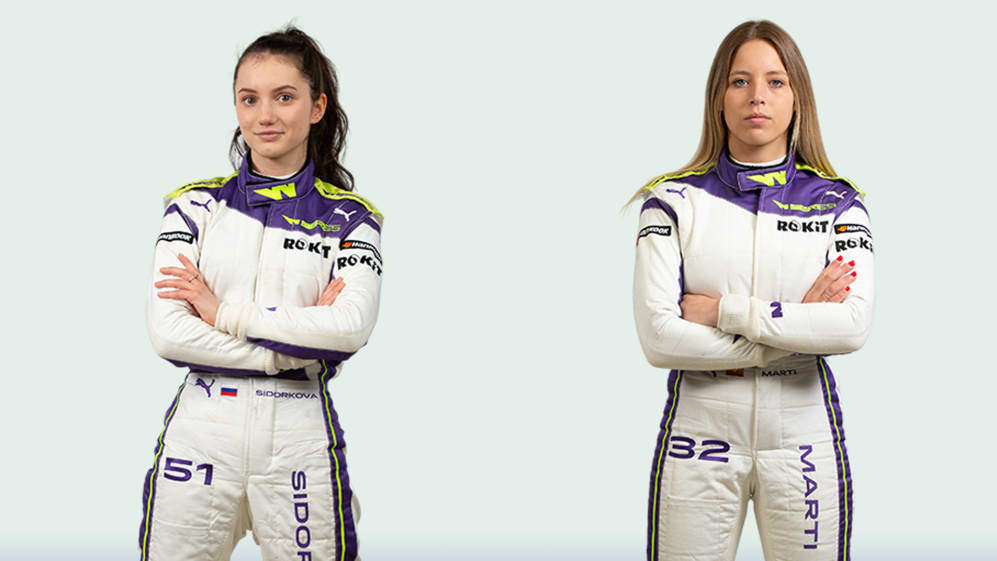 "Diversity is a very important subject for us. Our wish is to ensure that more and more female drivers join our championship. We were very pleased to have Tatiana Calderon and Sophia Floersch on our grids, but as it stands, it's still very hard for female drivers to do the same. We hope that this test is the first step towards making the road to Formula 1 for a female driver more systematic.
"We also agreed that the W Academy drivers are in the best age-range to eventually join the single-seater pyramid, so we selected them for this test session," he added.
READ MORE: F2 and F3 calendars confirmed for 2022 with biggest-ever seasons for both F1 support championships
"W Series exists to create a pathway for female racing drivers as they progress into the upper tiers of motorsport. Today's announcement that our two youngest drivers, Irina Sidorkova and Nerea Marti, will take part in a full testing day with the FIA Formula 3 Championship, is proof that we are succeeding in that mission," said W Series CEO Catherine Bond Muir.
Iron Dames Project Leader, Deborah Mayer, said: "This is another great milestone for promoting female talent in the Motorsport and it represents everything which I set the Iron Dames project up to do – to open doors in motorsport for aspiring women."