Feature
Watch one of the greatest wet races ever in our re-run of the 1996 Monaco Grand Prix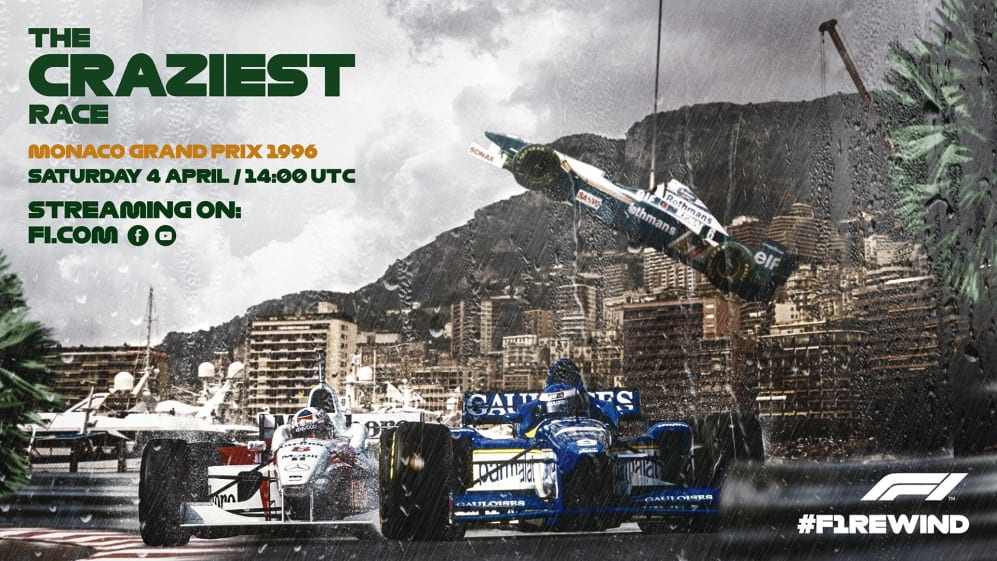 They say rain is the great equaliser when it comes to motor racing but in the case of the 1996 Monaco Grand Prix it was a catalyst for absolute chaos, producing one of Formula 1's most unforgettable street races – and F1.com will be streaming it live this Saturday at 1500 UK time (1400 UTC).
If you're a fan of the unpredictable – and let's face it, when it comes to F1, who isn't? – then this one's for you, as what followed once the lights went out was one of THE classic races of the 1990s. Here's just a flavour of the action from that day on the streets of Monte Carlo...
Background
Williams were the team to beat in 1996 and their FW18 had sat on pole position for the first four races of 1996 – three times through Damon Hill and once through Jacques Villeneuve's debut drive in Australia. They had also won the first five races of the season, with Hill well on top in the standings.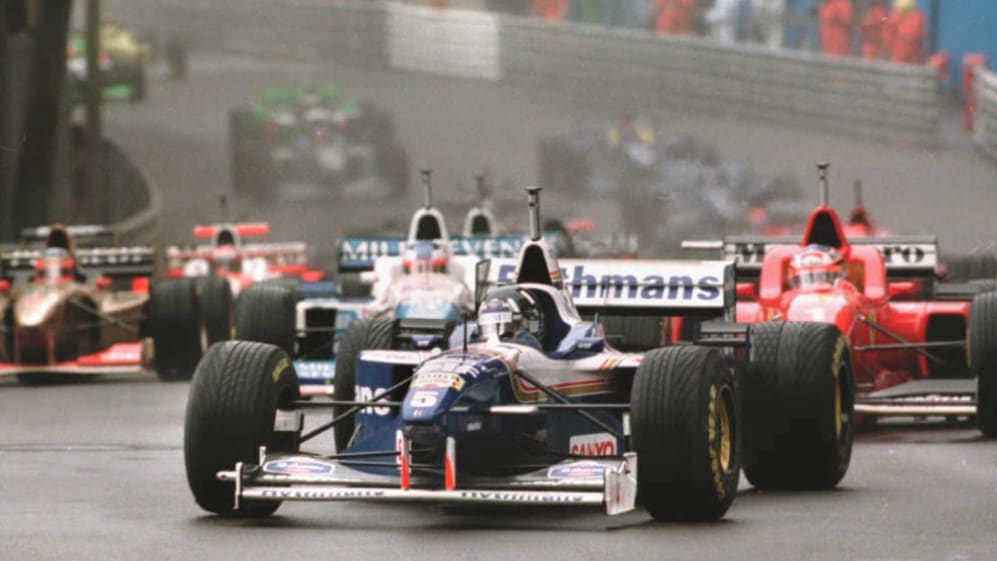 But it was Michael Schumacher on pole for this one – a sight we'd be accustomed to seeing as the millennium loomed further into view – with a stunning lap that was half a second quicker than Hill's, in P2.
Given that there had only been three different winners at Monaco since 1984 – Alain Prost, Ayrton Senna, and Michael Schumacher, who had won in 1994 and '95 – it seemed unlikely that we'd see Hill, or the Benettons of Jean Alesi and Gerhard Berger that were starting behind him take the chequered flag first…
What to watch for
Heavy rain struck before the race and an extra warm-up session was scheduled due to the weather. A number of drivers opted not to take part in the session just in case they had a crash and ran out of spares, while several spun during the extra time on track.
One of those spinners was Andrea Montermini, who crashed out before the race had even started. It would therefore be a 21-car race on a very wet track.
To call this a race of attrition would be an understatement as, by the end of Lap 1 only 16 cars were left running, and by Lap 6, only 13 cars remained.
One of the early victims of the trecherous conditions was Jos Verstappen, who crashed out at the start having gambled on slick tyres.
But there were plenty of others who also fell foul of the slippery track, including some of the biggest names in the sport at the time. In fact, so many cars dropped out that this race set an infamous record for the fewest finishers of a Grand Prix.
The carnage also led to a shock winner coming through the field to take his only career F1 victory in a showing that stunned The Principality.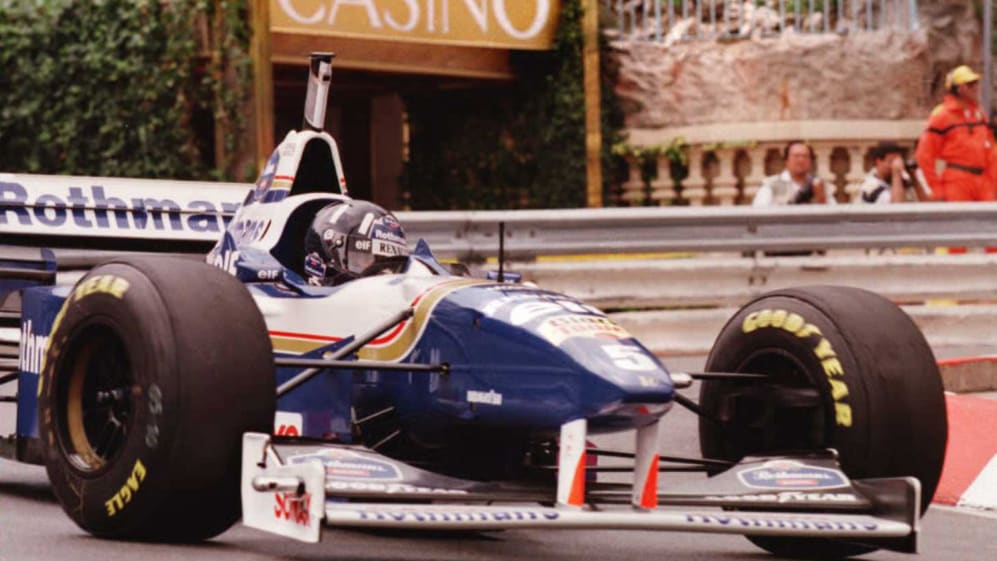 How to watch
The 1996 Monaco Grand Prix will be streamed live on F1's Facebook and YouTube channels, and on F1.com at 1500 UK time (1400 UTC) on Saturday, April 4.
Delve into F1 TV's archive: highlights of every race going back to 1981, with more than 1000 hours of on-demand content, including season reviews, on-boards, qualifying highlights and much more! It's all available on F1 TV here.