WATCH: Schumacher reflects on 33G Jeddah qualifying crash after being ruled out of Saudi Arabian GP
Mick Schumacher suffered a high-impact, 33G crash in qualifying for the Saudi Arabian Grand Prix – with the German driver declaring himself healthy after being checked over in hospital, before discussing the shunt on Sunday ahead of the Jeddah race.
Having made it out of Q1, Schumacher was on a hot lap in Q2 when he clouted the kerbs at Turn 10, slamming into the wall and sliding down the track before coming to a rest.
READ MORE: Schumacher ruled out of Saudi Arabian GP after qualifying crash
Schumacher was airlifted to the local hospital for precautionary checks – while Haas later confirmed that the German wouldn't take the start of the Saudi Arabian Grand Prix, with his VF-22 having suffered heavy damage in the impact.
But speaking to the media on Sunday afternoon, Schumacher confirmed he was in good health, saying: "I'm feeling alright. I think to be able to stand here with nothing really, not even sore, just shows the security and safety of these cars.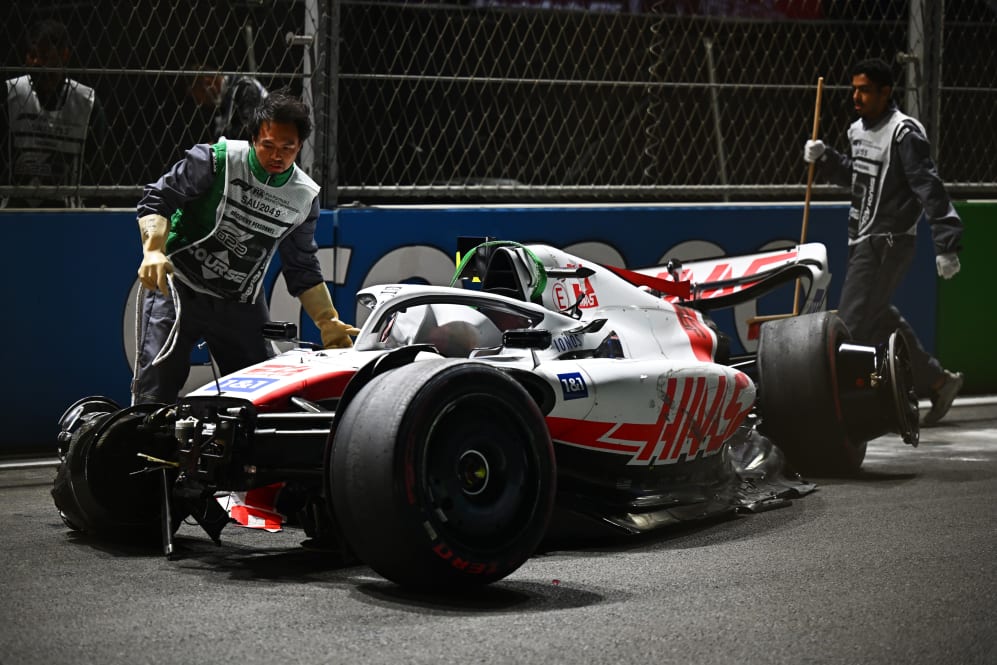 "Q3 was, I think, quite in reach and I was very close to it even," he added – indeed team mate Kevin Magnussen made it through to the final segment of qualifying, ultimately taking P10. "I think I was, like, three-tenths down on my dash in terms of going into that last part, then obviously didn't manage to finish that lap."
Schumacher added that he felt fit enough to compete, but that he would now turn his attention to the Australian Grand Prix in two weeks' time.
READ MORE: Perez edges out Ferraris for sensational maiden pole position in Saudi Arabia qualifying
"I feel fit [enough to race]," said Schumacher. "[But] car preservation and parts are important if we want to be racing in Melbourne.
"Obviously it's something you think about," he added. "What could I have done better, what could I have done differently. But in the end, it's also something that you have to move on from, and our goal is still Q3 and points.
"I guess we'll have to delay that until Melbourne now… but I think Melbourne is also a nice place to score your first Q3 and maybe score your first points."