Watch the new F2: Chasing the Dream documentary on F1 TV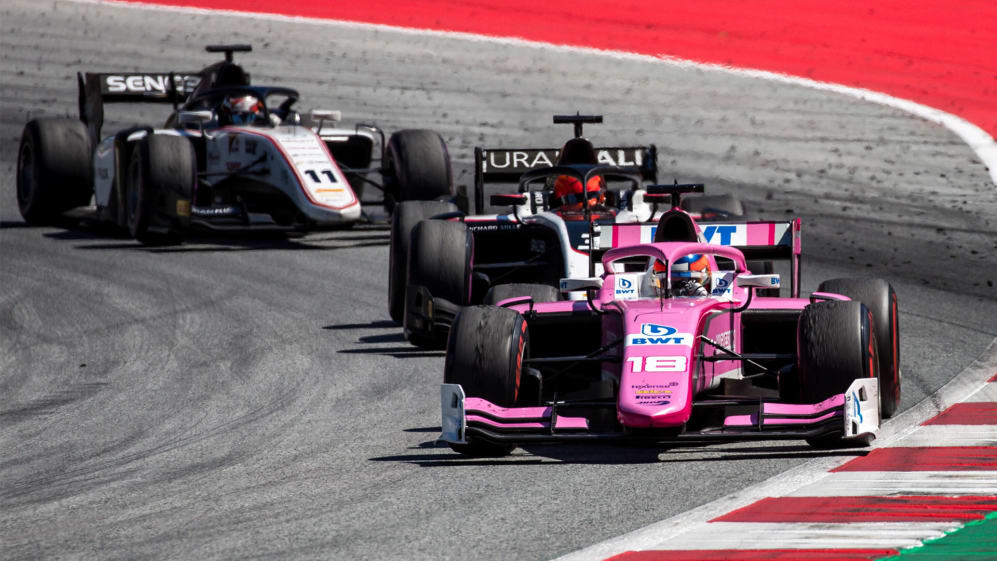 Step behind the scenes of the 2019 FIA Formula 2 Championship in a brand-new, five-part docuseries, F2: Chasing the Dream, available exclusively for a limited time on F1 TV Pro and F1 TV Access from January 2.
The series features all 10 Formula 2 teams and their drivers in a season full of twists and turns, with fans invited for the very first time behind the scenes of the most competitive single-make championship on the planet.
Join the road to F1 as the drivers chase the ultimate goal – a seat in the pinnacle of motorsport. See their total, unwavering commitment as they step into the cockpit and close the visor. Delve into the unique personalities of the racers away from the track.
WATCH: The Top 10 best moments from the 2019 Formula 2 season
Experience the togetherness and solidarity of the paddock following the crushing low of the tragic events in Spa, when the world of motorsport lost one of its brightest young talents in Anthoine Hubert, reminding everyone of the risks that these drivers face every time they get into the car.
F2: Chasing the Dream will open up the world of junior formula racing as you've never seen it before. Click here to watch now on F1 TV.