'We are leaving Melbourne in a better state than when we arrived' says Wolff as Mercedes take another podium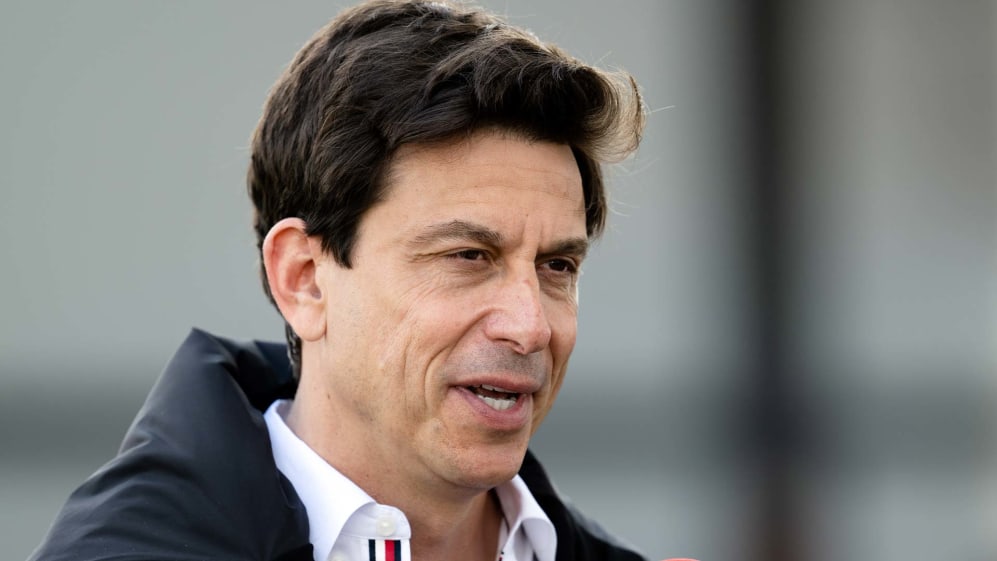 Mercedes Team Principal Toto Wolff said his team left the Australian Grand Prix in a stronger position than where they entered thanks to the "lessons learned" from their performance over the weekend, which yielded a podium through George Russell and a P4 finish from Lewis Hamilton.
The Silver Arrows arrived in Australia just one point ahead of Red Bull, second in the standings, and fully expecting to fall behind them after Sunday's race – yet Max Verstappen's retirement opened the doors for Russell to finish on the podium for the first time with his new team. Now Mercedes are 10 points ahead of Red Bull and Russell is second in the standings.
Wolff said the team had also grown stronger after the race at Albert Park – while also acknowledging that the W13 car wasn't quite up to scratch.
READ MORE: 6 Winners and 5 Losers from the Australian Grand Prix – Who got the crowd on their feet in Melbourne?
"We are leaving Melbourne in a better state than when we arrived – more lessons learned, more data to analyse and more points on the board. Clearly, we haven't got the pace yet to challenge Ferrari and Red Bull but we know where we need to seek performance.
"Seeing Lewis and George perform at an exceptionally high level today with a tool that is clearly not on the pace of the leaders is another example of the spirit of this team. We are optimistic yet realistic on the timeline for improvement and the advantage our competitors have, but P3 and P4 helps us leave Australia with a good feeling."
With Imola up next and Mercedes expected to bring a significant update to their car either for the fourth round on April 24 or the following race at Miami, Wolff praised his team's "strength" after a relatively tough start – and called Hamilton unfortunate given he pitted just before the Lap 23 Safety Car emerged.
READ MORE: The major Mercedes update that was expected to land in Melbourne
"One factor that leaves me very optimistic for the future is the mindset and strength of the team. Everyone in the UK, in Stuttgart and in the travelling race team is pulling together every ounce of effort we have to tackle the performance gaps with determination and a deep hunger," continued Wolff.
"Both drivers deserved the podium today; Lewis was unlucky with the timing of the Safety Car but the partnership between the two and how they work with one another epitomises the overall spirit of the team."