'We got it wrong with strategy' says Sainz as he misses out on points from P5 on the grid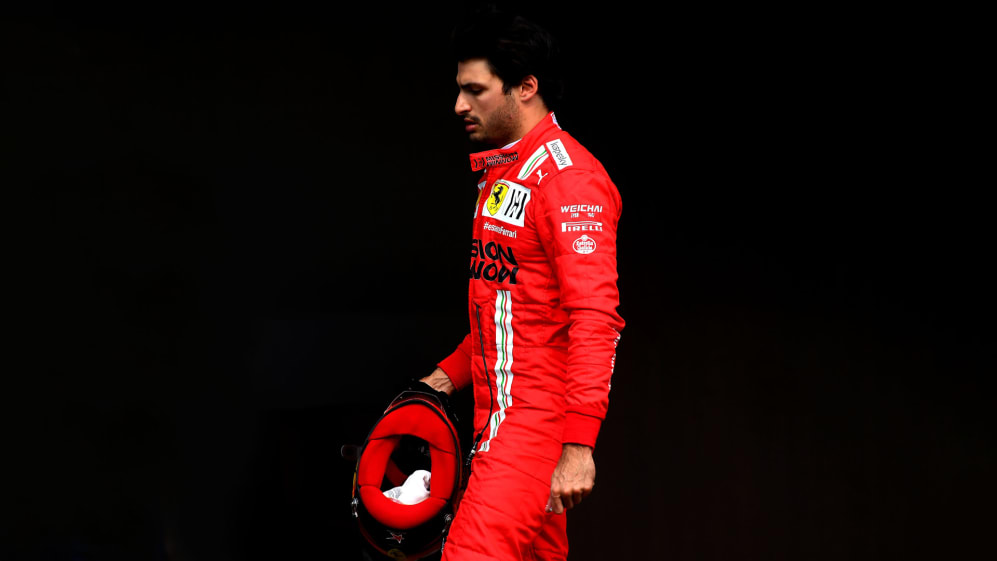 After clinching his best qualifying position since joining Ferrari, Carlos Sainz ended the 2021 Portuguese Grand Prix ruing his team's strategy choice to pit him early for medium tyres – which led to him finishing outside of the points at Portimao.
Fifth-place in qualifying, where he set a lap nearly three-tenths faster than team mate Charles Leclerc's, left Sainz beaming on Saturday. But on Sunday the Spaniard lost six places, eventually being passed by Pierre Gasly, to finish 11th overall - his first non-points finish since joining the Scuderia.
RACE HIGHLIGHTS: Watch all the key moments from the Portuguese GP as Hamilton takes win 97
So where did it all go wrong for him in Portugal?
"Honestly the race pace all weekend was looking good," he said. "I don't think the race pace was the issue, it was just that we got it wrong with the strategy of pushing on the tyres and we didn't get things right today."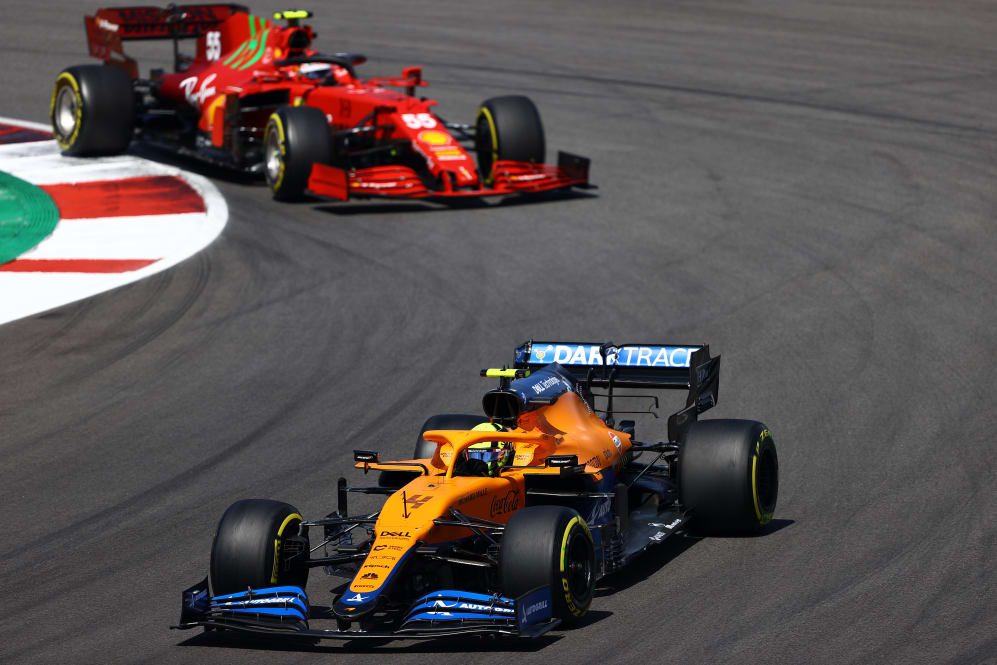 Specifically, it was the strategic choice to pit before any other driver on Lap 21 – in an attempt to undercut fifth-place finisher Lando Norris – that undid his race, said Sainz. The attempt, to pit before Norris, use new tyres to make up time on the next lap and emerge ahead after Norris pitted on Lap 22, didn't work out.
READ MORE: 'It was a lot of fun' – Norris revels in McLaren pace after third straight top-5 finish
"It was also looking decent up until [then]," explained Sainz. "We were putting pressure on Lando and we went for the undercut and unfortunately we didn't make it stick. We exited behind a Williams, I had to push really hard to try and do the undercut and we opened up the graining on the medium tyre.
"We know how important those three laps at the beginning of each stint are and I pushed like hell to try and get the undercut on Lando and in hindsight, it was too much pushing too early, and trying too hard to try and get one position – and in hindsight we shouldn't have gone for it."
With heavy wear and graining, the former McLaren driver lost four places in the last 23 laps alone.
"We were the first ones to stop to put the medium tyre on and the medium tyre today was not performing on our car – we opened the graining – and from then on we went backwards," he said.
As a result, Ferrari's run of double-points finishes ended on Sunday at Portimao, although Charles Leclerc managed to finish sixth behind Norris. The Scuderia leave Portugal 11 points behind McLaren in the standings.