'We kept out of trouble' – Steiner says Haas duo handled blue flags much better in second Austria race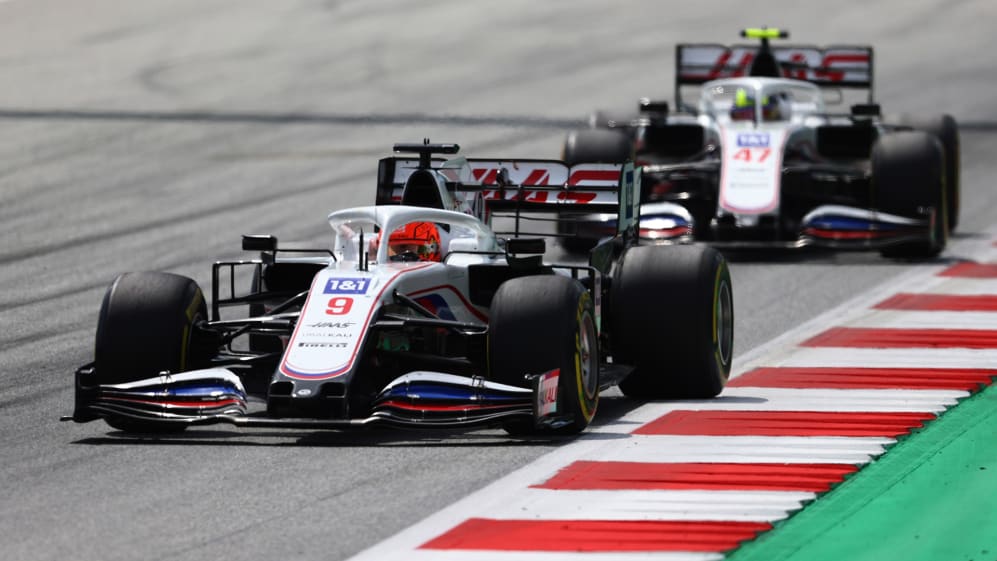 Not all successful races result in a trophy or points being handed out, and Guenther Steiner believes Haas executed a more encouraging afternoon in Austria that might have gone unnoticed.
As with the previous race at the Red Bull Ring, Mick Schumacher was the lead Haas and two laps down at the chequered flag, while on this occasion he was only ahead of his team mate Nikita Mazepin. However, Mazepin was only lapped twice rather than on three occasions as he was in the first race, and Steiner felt a better strategy and the experience of a week ago helped keep his drivers this time round, with Mazepin in particular complaining that blue flags had ruined his Styrian Grand Prix.
"I think with our pace we didn't do a bad race," Steiner said. "We kept out of trouble, we kept out of a lot more blue flags than last weekend - partly though strategy and partly through the guys now knowing better how to handle it. The distance to the leaders was the same, maybe a little bit less, but at some stage both the drivers had not bad speed for us.
RACE HIGHLIGHTS: Watch all the action from Austria as Verstappen takes third victory in a row
"I wouldn't say it's boring. You still try always to do your best. The excitement is in keeping out of trouble, but more excitement comes from when you fight with another team or something. So for sure it's not as fulfilling than when you fight for points or you fight for whatever is out there. So I wouldn't say it's boring, but it's not as exciting, call it like that."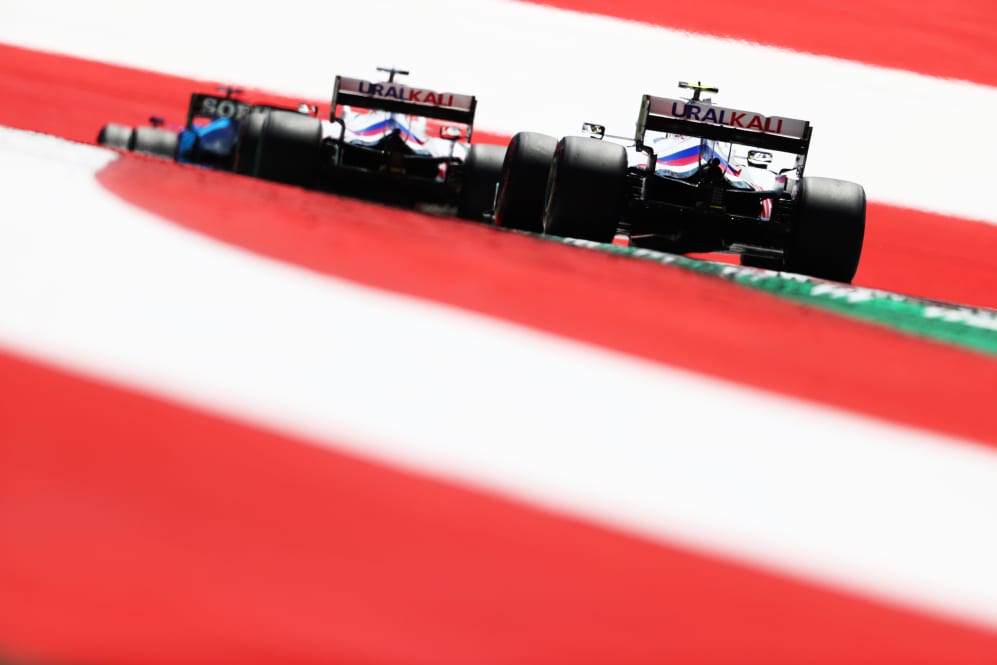 With Haas enduring a tough season, Steiner is looking for the small wins when there are no opportunities for a shock result. The Team Principal is also already looking forward to the next race at Silverstone for the fact that it means his team will get some more time at home, following a challenging triple header over the past three weekends.
"For Silverstone it will again be a learning curve, completely different characteristics of race track so high loads, very high-speed corners, so it's just keep on learning. I think for the team it's good to be back in England, they had a triple header and now being at home for a little bit is always nice.
READ MORE: What the teams said – Race day in Austria
"I must admit, I think they are now looking forward to getting home as you can imagine after this one. We actually discussed it that another three are coming after the summer break and it will be tough, but we just need to keep our heads down and keep on going. But at the end of this season we will be able to say it will have been tough for everybody, but hopefully everybody gets through and we do a good job."