Feature
We pick the best of 2019 so far, plus give our second-half predictions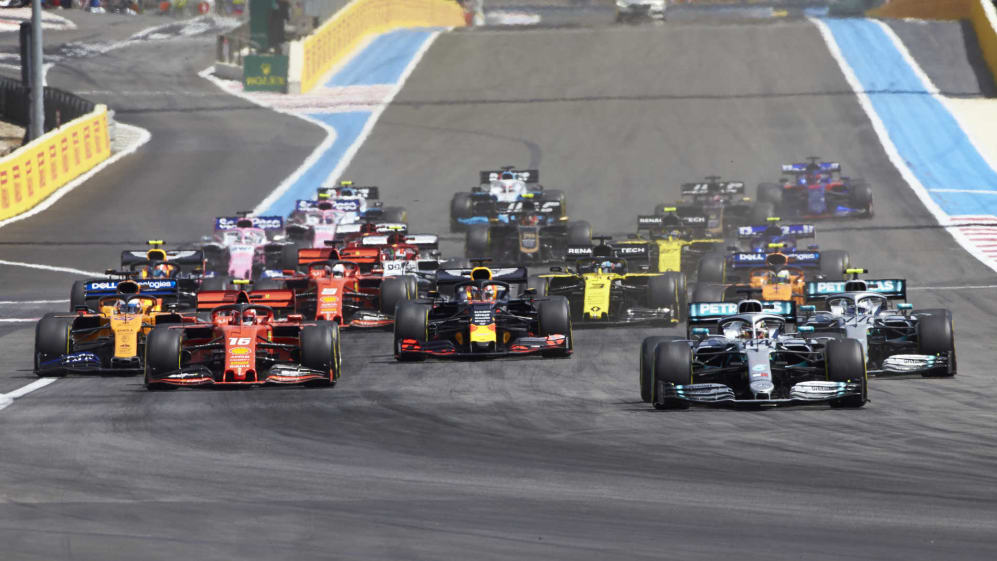 Twelve races down and there's a lot to unpack from the first half of the 2019 season. F1 journalists David Tremayne, Mark Hughes and Will Buxton, F1 Editor-in-Chief Jonathan Reynolds, F1 Senior Writer Lawrence Barretto and F1 Staff Writer Greg Stuart share their hot takes from the season so far and make some bold predictions...
Who have been your top three drivers of 2019 so far?
Mark Hughes (Technical Writer): Lewis Hamilton, Max Verstappen and Carlos Sainz. Hamilton's victories have on occasion demanded much more than just super pace. In his pressuring of Bottas early at Silverstone and of Verstappen in Hungary, he was masterfully forcing his opponent to use more tyre than him, so as to maximise his chances of being able to pass him before the end, whilst not taking as much of his own tyre life. Verstappen has been faultless and maximised his situation. Sainz is just consistently delivering the best achievable result every time he gets a clean run.
David Tremayne (Hall of Fame F1 Journalist) Lewis, of course, because after a slightly hesitant start he really got everything together and looks so strong, illness-marred Hockenheim apart. Max, because he very rarely makes mistakes these days, is so consistent, and wrings everything out that the Red Bull has to offer. And Charles. Yes, he made mistakes in Baku, Austria and Germany, but he is frequently quicker than Sebastian and he's still only in his second year. He's dealing very well with the pressure at Ferrari.
Will Buxton (Digital Presenter): That's really tough. You'd expect me to say Hamilton and yet such is his level of excellence that we almost expect him to shine. As such I'm going to leave him out as it's kind of accepted that he's up there. Verstappen obviously makes it in as he's been nigh on faultless, not just in 2019 but for well over 12 months now. Racecraft, maturity, introspection... he's fast becoming the real deal. As is his former team mate Carlos Sainz. There were many who didn't believe he could lead a team and questioned McLaren's decision to hire him. He's repaid the faith, and then some. Then there's George Russell. In incredibly difficult circumstances he is extracting everything from the machinery he's given. Even at his former best I think Robert Kubica would have struggled to contain him.
Jonny Reynolds (F1 Editor-in-Chief): Lewis Hamilton and Max Verstappen are the obvious answers – both seemingly operating better than ever before – but who fills spot three? A few names spring to mind: Carlos Sainz, who is consistently getting the best from himself and his car in a new environment at McLaren; Charles Leclerc, who has been supremely quick, if more than a little erratic at times; any one of the rookie class of 2019; and Kimi Raikkonen, seemingly loving life as an underdog at Alfa. But I'll plump for Sainz.
Lawrence Barretto (Senior Writer): Lewis Hamilton and Max Verstappen are without doubt the top two. It's tempting to go for Kimi Raikkonen, who has been brilliant at Alfa Romeo, but he has been usurped by Carlos Sainz. Best of the rest and just five points adrift of Pierre Gasly and 27 points ahead of his midfield rivals, the Spaniard has been infectious at McLaren and key to their revival.
Greg Stuart (Staff Writer) Max Verstappen, Charles Leclerc, Carlos Sainz. With Verstappen, I love the fact that all that potential that we know is in Max is being galvanised in 2019 into a really fine racing driver, operating at what is the highest level of anyone on the grid currently. Leclerc's year has been far from perfect, but the flashes of brilliance and the way he's constantly developing his craft make me excited. As for Sainz, I feel he's always flown slightly under the radar in F1, probably not helped by the fact that he came into the sport in both the same team and year as Mr Verstappen. But this season, at a rejuvenated McLaren, he's performing superbly. If I were Mattia Binotto and looking for Sebastian Vettel's successor at Ferrari, Sainz would be very high up on my shopping list.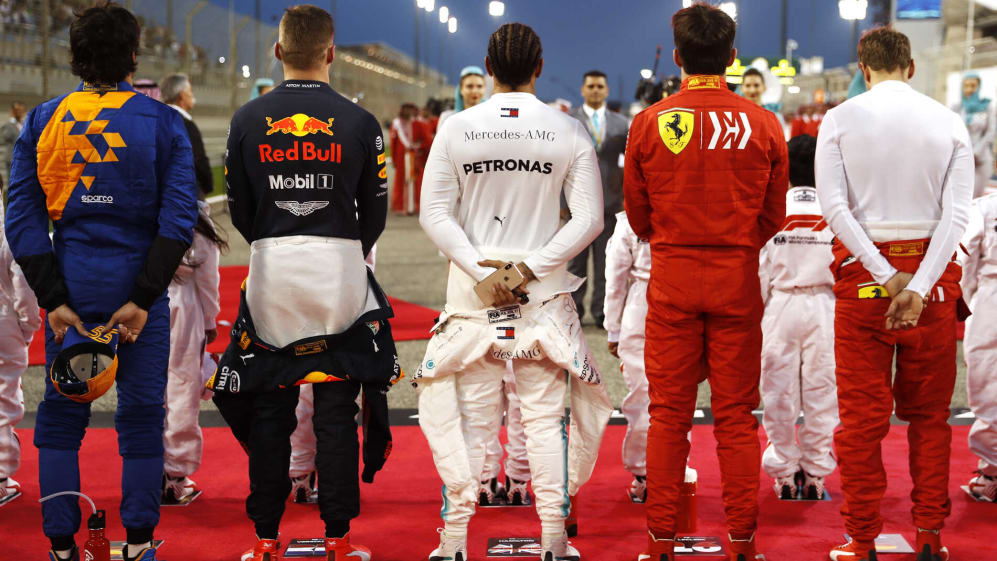 What was the biggest shock in the first half of the season?
MH: The fact that the Ferrari had an underlying front end grip problem that has left it relying only on those tracks where its power advantage can overcome that. The previous two Ferraris were beautifully balanced things and somehow the technical team has lost that thread.
JR: Tough one – I could have gone for McLaren's unexpectedly impressive revival, or Gasly's surprisingly poor form and eventual replacement by Albon. But instead I've gone for Ferrari's slump, from pre-season pacesetters to non-winners. Anyone making bold predictions based on winter testing times should do so with extreme caution, but the Scuderia just looked so supreme – even the drivers were struggling to keep a lid on their happiness. So to see them drop back so far in relation to rivals Mercedes was a massive headscratcher.
DT: Without doubt, the failure of Ferrari to win a race. Based on what we had seen in pre-season testing they seemed a shoe-in to give Mercedes a really hard time. Bar Bahrain, where Charles Leclerc was stymied by an odd engine problem, Canada where Seb and the team screwed up, and Austria where Charles got mugged, they've been nowhere.
LB: It's a close-run thing between Ferrari's failure to win a race, despite most in the paddock – including Mercedes and Red Bull – feeling they were the ones to beat this year after testing, and Red Bull-Honda's majestic opening campaign partnership. I'll go for the latter. There were chuckles when Red Bull Motorsport Advisor Helmut Marko predicted five race wins. They might not be laughing come the end of the year…
GS: Pierre Gasly's failure to get on terms with the Red Bull. He's a GP2 champion, a near-Super Formula champion, and I thought his 2018 rookie season with Toro Rosso had several fantastic moments. But it's been hard to watch him falter this year in the way that no Red Bull driver has in the past decade, at least. His demotion to Toro Rosso will doubtless have the same humiliating, spirit-crushing effect it did on Daniil Kvyat, while simultaneously lumping pressure onto the shoulders of Alex Albon, who, while impressive in his rookie season with Toro Rosso (as Gasly was 12 months ago...) only drove an F1 car for the first time earlier this year. I'll be watching with interest.
WB: The disappointment of Renault? The confusion of Haas? The rise of McLaren? The failure of Ferrari? It could be any of these. And more. But for me it's Red Bull and Honda. Not that it's gelled. Not that they've won races. The form of Toro Rosso last year said that was always coming. But for them to have taken two wins so soon is a huge shock.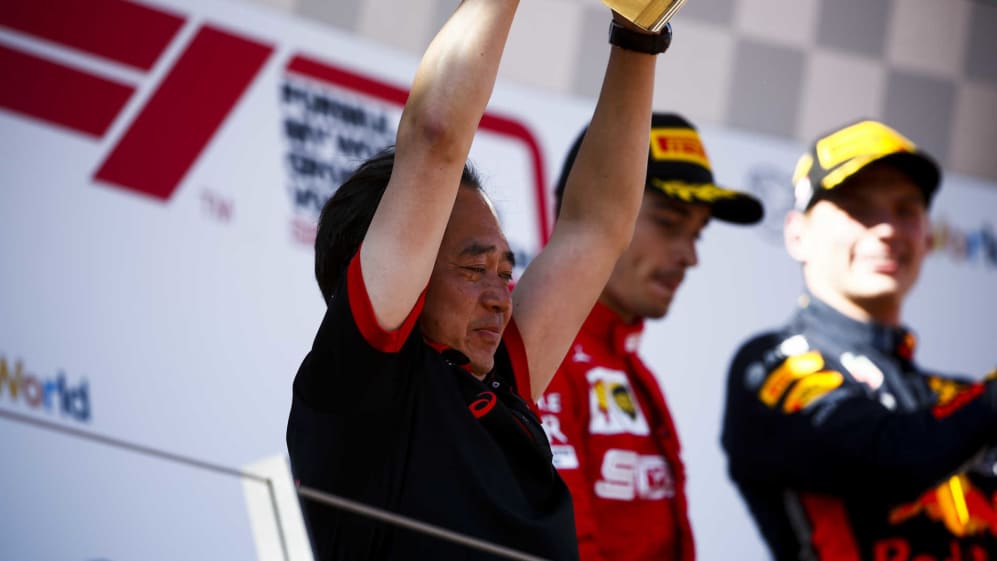 Which race did you enjoy the most?
GS: I can't really look past Germany, stuffed full of dramatic elements: the farce of that 50 second pit stop, the pathos of Gasly wiping himself out of the race on Albon's Toro Rosso, the shock of the offs for Leclerc, Hamilton, Sainz, Bottas et al, the poignancy of Kvyat's podium less than 24 hours after the birth of his first child (and what he's been through in the last few years – see above!) – and of course Verstappen's majestic weathering of the storm. I've never seen a press room acting more like a pantomime audience. Joyous.
LB: Austria. This looked like a race destined to go the way of Ferrari – and more specifically Charles Leclerc. Verstappen wasn't expected to have the race pace, despite a strong qualifying. A victory challenge looked even less likely when he lost a bunch of places at the start. But then he found the pace to fight back and win. How did he do it? One senior figure told me after that race: "Simple. Max just wanted it more than anyone else."
WB: Germany. It had it all, didn't it? Throw a random rain affected spanner into the works and watch it all unfold. Loved every second of it. Even the dragstrip. Know what would make Ricard better? Covering the many kilometres of runoff with soap and water. They've got the sprinklers. Bring it on.
DT: Austria, Britain and Hungary all had some great moments, but for me the stand-out, most enjoyable, race was Germany. I like Hockenheim and think it's a much more interesting track in its shortened form, and the ups and downs of weather, tyres and safety cars made it a sensational Grand Prix to watch and an even harder one to write about. There was literally never a dull moment and it was deeply satisfying to see a race that silenced F1's critics.
MH: Probably Hungary. Not only a classic contest between two teams and two different strategies, but also a showdown race of king and pretender.
JR: How to choose? The last four races in particular have been nothing short of staggering, with each bringing something new to the table. I loved the last-gasp drama of Austria and Hungary, and the ridiculously quick wheel-to-wheel battles of Britain. But for sheer what-the-hell-is-going-to happen-next unpredictability, I have to go for Germany. I was on the edge of my seat (and jumping off it!) all race.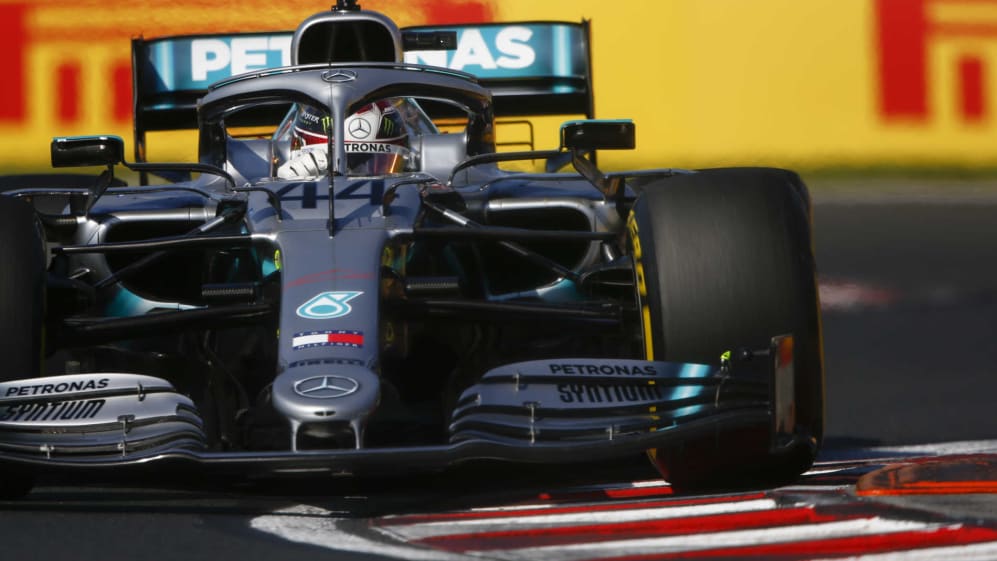 What was the single best individual performance?
DT: Lewis in Monaco or Silverstone? Max in Austria or Hockenheim? Charles in Bahrain? All worthy, yet each could be expected, given their calibre. So I'll go for an obscure one: Alex Albon in Germany. He had never driven an F1 car in the wet prior to the start, yet at one stage was running fourth on merit. And had Toro Rosso gambled on an early final tyre stop for him, rather than lower-placed team mate Danill Kvyat, he might have been in with a chance of a very high podium placing…
JR: I was initially going to pick either Verstappen's winning drive in Austria or Hamilton's in Hungary. Both were similarly extraordinary in that they required the drivers to at one point or other get their heads down and relentlessly produce qualifying laps, one after the other. But I think I'll go for Charles Leclerc's near-miss in Bahrain. Ok, it might not have ended with victory, but let's not forget, this was just his second race for 'the big team' and he looked like he had ice water running through his veins, comfortably outpacing team mate Vettel – ostensibly supposed to be leading the team - in both qualifying and the race. A stunning signifier of what's to come.
MH: It's between Verstappen in Austria (catching and passing Leclerc), Vettel in Germany (from last on the grid to 2nd) or Hamilton in Hungary (superbly judged win over Verstappen). I'll go Hamilton in Hungary, but give a nod also to Albon in Hockenheim (fantastic in his first wet race).
LB: A left-field choice would be George Russell's efforts in Hungarian GP qualifying. A fair choice would be Lewis Hamilton's mighty performance in Hungary. But I'll go for Sebastian Vettel's fight back from last to second on home soil in Germany. It didn't make up for the lost win the previous year, but showed that he is certainly not done yet after a less than stellar 12 months.
WB: Alex Albon in China was massive. To come back from his first major screw-up of the year and to bounce back with such devastating aplomb was sensational to watch. And is just one of the reasons Red Bull want to see how he will do in the big team. Coming so soon in his F1 career, it was a moment that could define him.
GS: Max Verstappen has been stunning this year, and of course Lewis has put in some great performances – even if I feel that, despite the results, he's been a little off-kilter. But for me, the way Charles Leclerc drove throughout the Bahrain Grand Prix weekend was exemplary, given the pressure he must surely have been feeling, somewhere beneath that ice-cool, world-wise exterior, as a nearly-new Ferrari driver. And the dignity with which he accepted the eventual loss, coming as it did through no fault of his own, almost made me embarrassed to think of how inadequate by comparison my own levels of maturity were when I was 21 – and probably still are now!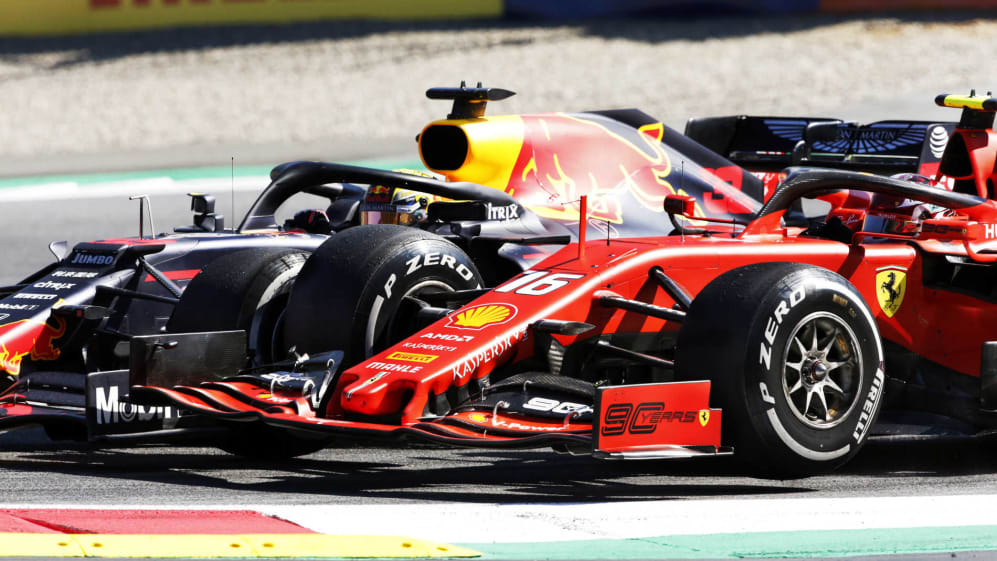 What are you most looking forward to after the summer break?
MH: Ferrari's victory at Monza...
LB: Seeing how Alexander Albon gets on at Red Bull and how Pierre Gasly responds to being demoted to Toro Rosso. I rate both of them and expect Albon to excel and Gasly to remind Red Bull bosses that he not only has the speed but is capable of taking a knock and hitting straight back.
JR: Hopefully more of Lewis versus Max. This is the rivalry we've wanted for so long – the potential G.O.A.T against the young pretender to his crown. If Ferrari can get involved too, all the better.
GS: I'd like to see both Sebastian Vettel and Ferrari re-discover their form. The last few races from Vettel have been some of his strongest so far in 2019, and I think he's earned a repeat of his win in Belgium 12 months ago. As for Ferrari, I'd love it if they turned up to Spa having finally unlocked the secrets of the SF90. As to whether they will or not...
DT: Spa and Monza, for a start. I love charismatic, classic circuits where ghosts still race. I'm also looking forward very much to a lot more Lewis v Max as Red Bull and Honda continue to keep pushing Mercedes. And to keeping up the watching brief on the progress of the three British rookies: Lando Norris, Alex Albon and George Russell. Dare one hope that Team Willie's upswing in Hungary continues?
WB: The continuing rise of Verstappen and Red Bull. While I still believe Mercedes and Hamilton have another gear they've not yet shown us, I'm hopeful that in the latter stages of the year the battle gets closer and we have a run in for the title. That, and pizza in Monza.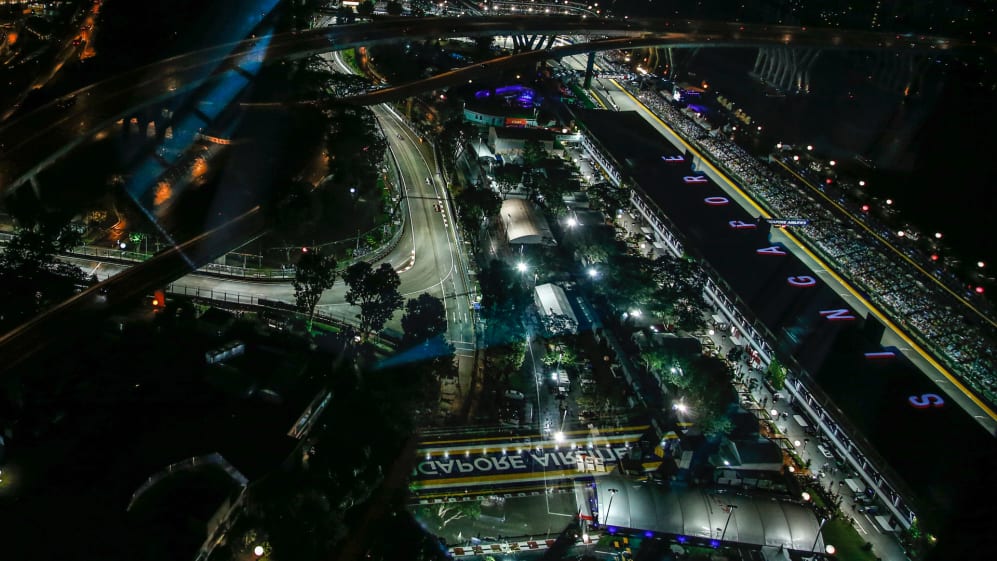 Make one bold prediction for the remainder of the year…
WB: Ferrari won't win a race in 2019. Actually, that might not seem so bold given their season so far. Okay. A McLaren podium. And Sade to make an appearance on team radio and sing 'Smooth Operator' to Carlos.
LB: I reckon Charles Leclerc will finish ahead of Ferrari team mate Sebastian Vettel in the drivers' standings.
JR: Max will win more races in the second half of the season than Lewis, the traditional king of the calendar's second act. Red Bull might not have the legs in Spa and Monza (where Ferrari could be electric), but in Singapore, Mexico and Brazil at the very least, Max will be right there.
GS: It's much easier to be 'pie in the sky' with these predictions at the start of the year, before the season's narrative has properly taken shape. Nonetheless, momentum suggests that Carlos Sainz's first F1 podium is coming down the tracks – and I'll go ahead and predict its arrival for 2019.
DT: On their current form I predict that Ferrari will struggle to win a race before the end of the season. If you look at things, they should have won in Bahrain, Canada and Austria, but they haven't looked really competitive elsewhere. And notwithstanding that they should pick up pace at places such as Spa or Monza, I still don't think they have everything they need to get the job done, compared with Mercedes and the increasingly threatening Red Bull-Honda.
MH: Another one? Errrm, the tectonic plate movement in the driver market. Something big is brewing. Two sensational moves.