Feature
Watch Mansell vs Piquet vs Prost in our re-run of the 1986 Australian Grand Prix
With a three-way title showdown between Nigel Mansell, Williams team mate Nelson Piquet and McLaren's Alain Prost, the 1986 Australian Grand Prix at Adelaide has gone down in history as one of the greatest season finales ever.
We will be live streaming the race in its entirety right here on F1.com this Wednesday, April 1 at 1900 UK time (1800 UTC, 1400 EDT) – and if a gripping title battle featuring the most powerful cars and some of the greatest drivers in Formula 1 history isn't enough for you to tune in, then read on for a no-spoiler breakdown of the race.
PODCAST: Prost on his amazing career, his unique relationship with Senna and his 80s rivals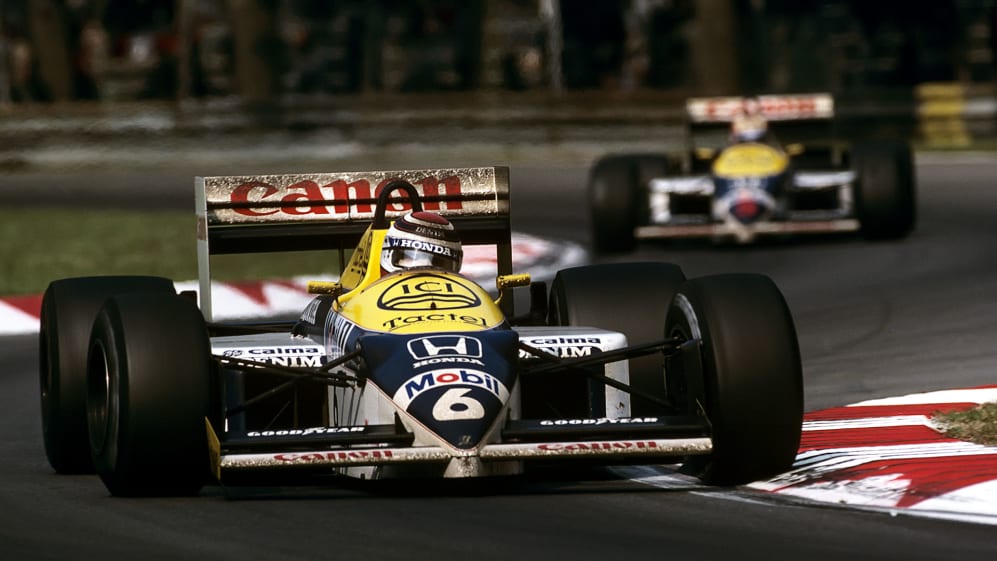 Background
It was the final race of 1986, a season in which the championship lead had changed hands between Ayrton Senna, Piquet, Prost then Mansell, who was leading on 70 points to Prost's 64 and Piquet's 63 going into this Grand Prix on Adelaide's street circuit.
Prost was defending his 1985 championship but the Frenchman was no stranger to near misses having lost the 1984 title by half a point to Niki Lauda, who had retired at the end of the following year.
F1 REWIND: Watch the 2014 Bahrain GP 'Duel in the Desert' in full
And Piquet was already a two-time champion with successes in 1981 and 1983 while driving for Bernie Ecclestone's Brabham team.
Regardless of his rivals' experience, Mansell was the favourite going into this race, and he would start on pole with Piquet alongside him on the front row – Senna and Prost behind.
The title permutations were as follows: Piquet or Prost needed to win the race and hope that Mansell finished lower than third; Mansell just needed to finish third to seal the title. Points were awarded to the top-six: 9-6-4-3-2-1.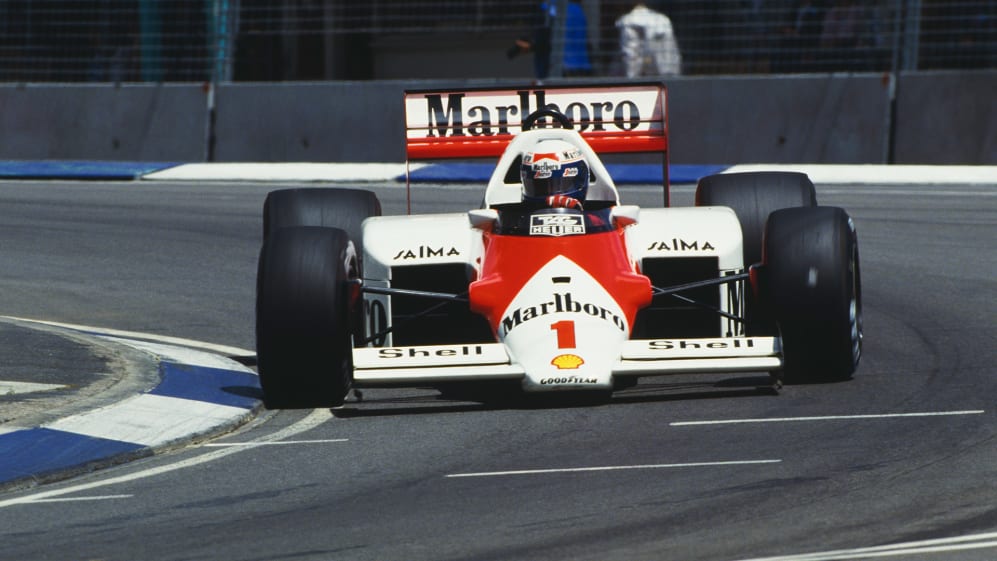 What to watch for
Crank the volume up for this one: this was the season of unbridled horsepower (and the accompanying soundtrack) as turbocharged engines were mandatory and, depending on who you asked, BMW's was the heavyweight as it produced up to 1,500 horsepower. But their engine was explosive in more than one sense...
This was also to be one of F1's greatest title showdowns ever.
The race was fraught with tension as three titans of the sport battled for supremacy. Watch for their incredible starts to the race, plus that of Johnny Dumfries – sneak peak below – and 1982 champion Keke Rosberg, who was driving in his very last Grand Prix.
Senna at 60: Watch 60 seconds of magic from the Brazilian superstar
Adelaide itself was a fantastic street circuit, with absolutely no room for error, mere millimetres of run-off and looming concrete barriers. It was also tough on the tyres – an issue that would end up having a big effect on the race.
Legendary F1 commentator Murray Walker later told the BBC that the 1986 Australian Grand Prix was "not just the finest F1 race I've seen in Australia, but one of the best of all time and the climax to one of the greatest seasons there has ever been."
How to watch
The 1986 Australian Grand Prix will be streamed live on F1's Facebook and YouTube channels, and on F1.com, at 1900 UK time (1800 UTC, 1400 EDT) on Wednesday, April 1.
And if you want more classic Grand Prix action, delve into F1 TV's archive to get highlights of every race going back to 1981, with more than 1000 hours of on-demand content, including season reviews, on-boards, qualifying highlights and much more! It's all available on F1 TV here.