What time is the 2021 Bahrain Grand Prix and how can I watch it?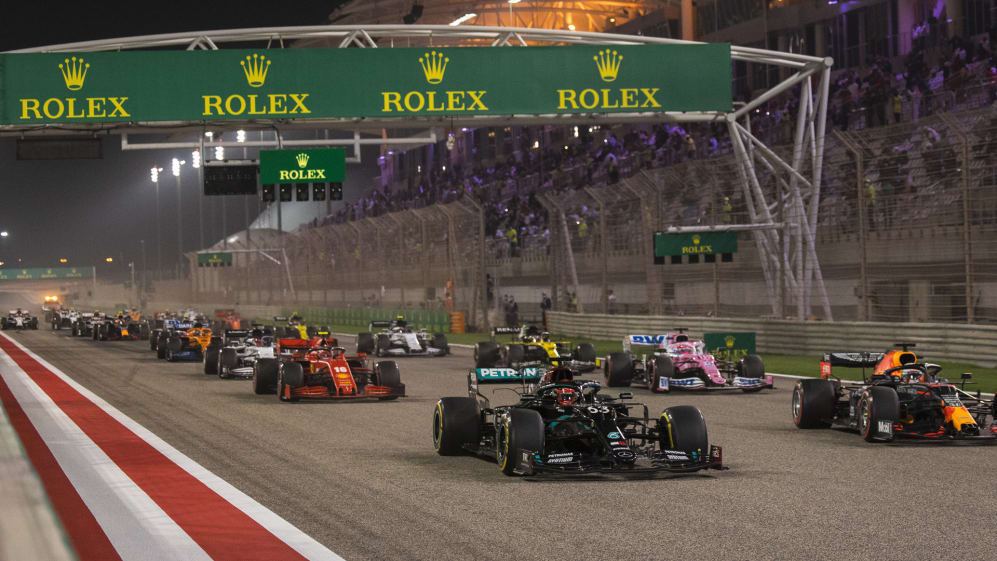 It's lights out and away we go as the first race of 2021, the Bahrain Grand Prix, takes place this weekend.
The 2021 season begins with a duel in the desert, with Bahrain returning to its March slot on the calendar after a November race last year.
From the 2006 battle between Michael Schumacher and Fernando Alonso to Nico Rosberg's right against Lewis Hamilton in 2014, and an incident-strewn 2020 race that saw both Red Bulls make the podium behind Lewis Hamilton, Bahrain usually ensures an exciting contest, so you won't want to miss this one.
As usual, Friday practice kicks off on Friday 26th, following by qualifying on the Saturday and the race on Sunday. Check out what time the race starts where you are in the graphic below, and for more information on what time you can watch FP1 & FP2 on Friday and FP3 & Qualifying on Saturday in your location, visit our BAHRAIN GRAND PRIX RACE HUB which features a dynamic time converter giving you all the info you need.