Feature
What to watch for in F1 2019 – By Ross Brawn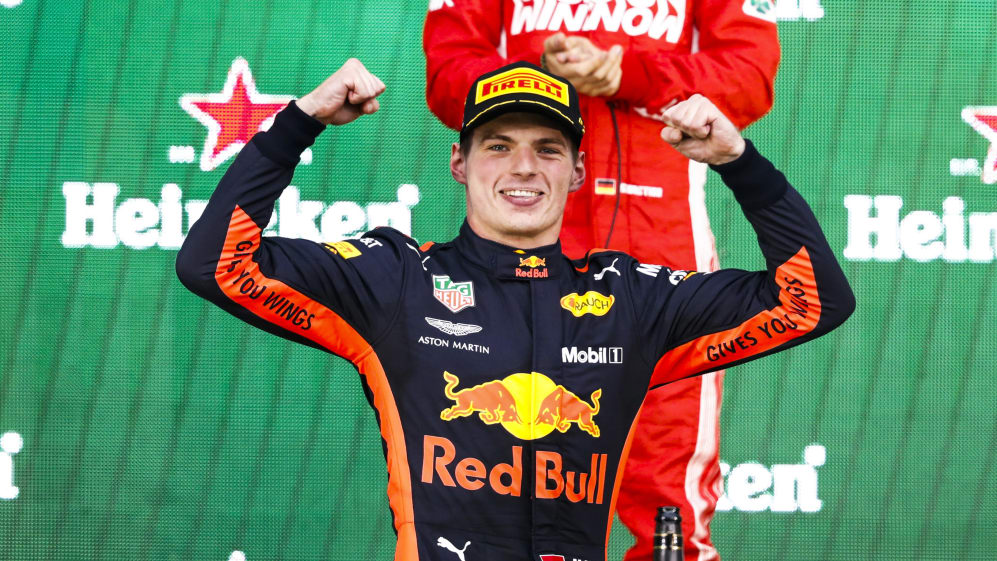 The 2019 F1 season may still be a few months away, but we're already getting excited. There's so much to look forward to. How will Charles Leclerc get on at Ferrari? Will Red Bull-Honda be a match made in heaven? What next for Max Verstappen? We chat to F1 motorsport boss Ross Brawn to get his view on all things 2019.
Verstappen is 'world champion material'
The opening half of the 2018 campaign was not Verstappen's finest. He readily admits he screwed up the first six races. But he was on an upward trajectory from Canada and the second best driver in the closing half of the 2018 season, behind only world champion Lewis Hamilton.
Hamilton and his defeated title rival Sebastian Vettel have both said Verstappen can be in the championship fight come 2019 if Red Bull-Honda deliver the goods. "It's easy to forget how young he is," says Brawn. "If you think of yourself at that age, with the exposure and pressure, what he is doing is pretty special.
"What we are seeing with Max is a great maturing of his approach, losing none of his speed and aggression but just being a bit more tempered in terms of how he attacks things. 2018 was another big step forward for Max. In the right car and right team, he's world champion material for sure.
"Max will be the known reference in the team in 2019. That is always helpful in a team to have that continuity, if you have a troublesome car or you have some things to sort out, knowing the driver, knowing how to qualify what he says is very helpful. So I think it is great for the team."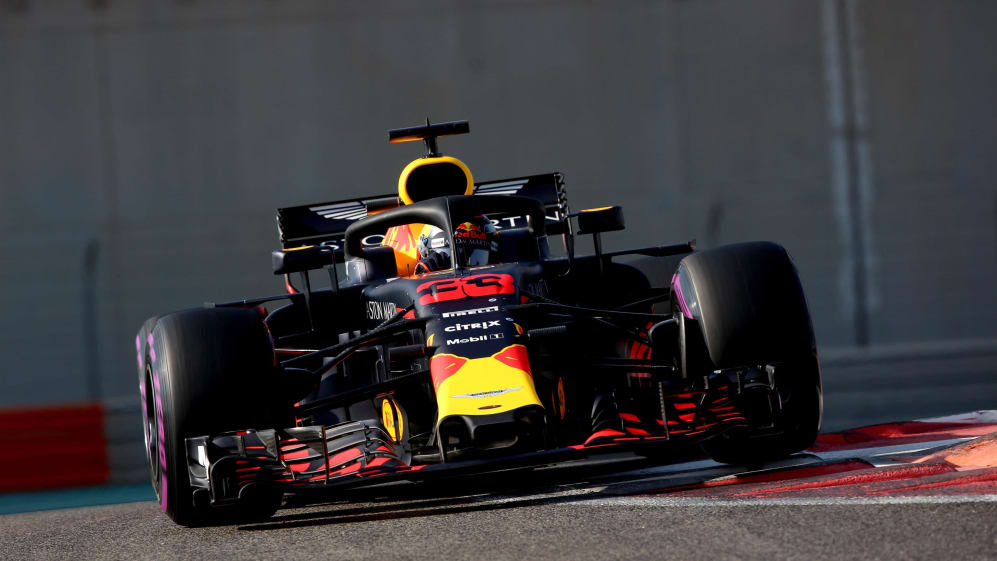 Red Bull have to grasp this chance
It has now been five seasons since Red Bull last won a world championship. The Milton Keynes-based squad have lacked the grunt to challenge in the V6 hybrid turbo era, with their Renault engine lacking.
But there was progress this term, as they clinched four victories – their most in a single season since 2013. With Honda coming onboard in 2019, Brawn reckons they can help push Red Bull on, providing the latter seizes the opportunity in the right way.
"Honda teaming up with Red Bull will be positive because Red Bull become a full works team," says Brawn. "They haven't been that I since their Jaguar days. They have had a very good relationship, most of the time, with their engine supplier, particularly during their successful world championships with Renault.
"It's always a different challenge when you are a works team with an engine manufacturer. You have to hold hands and you have got to jump in together, work together, and be as one and that is the strength of that opportunity.
"It's something I have always focused on because it really does give you some great chances. Red Bull have now got to grasp that opportunity with Honda and get back into the really sharp end. They have to become a championship contender again."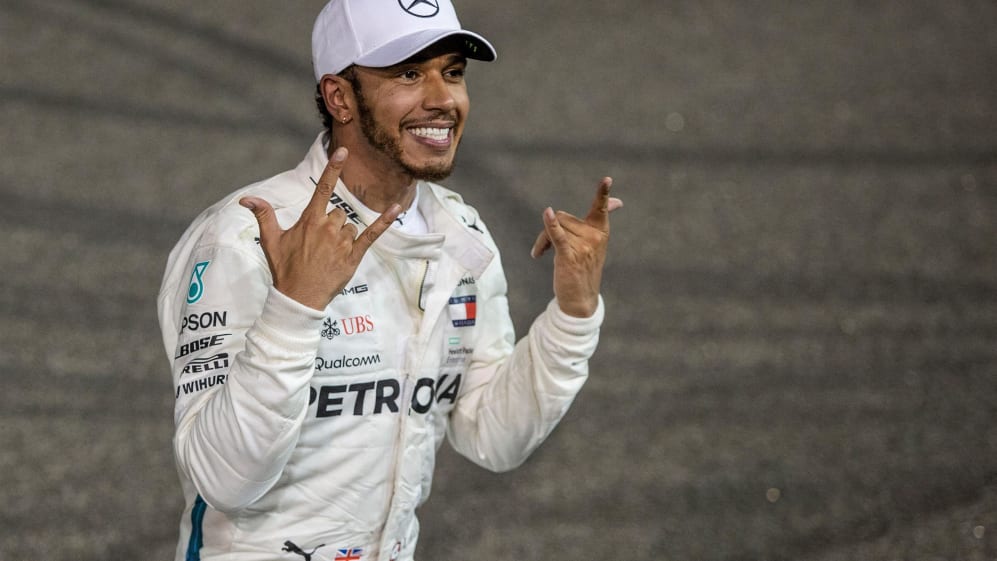 Hamilton is "as good as he's ever been"
Hamilton moved into fine company indeed in 2018, winning his fifth world title to join an exclusive club that features only Michael Schumacher and Juan Manuel Fangio. The 2018 campaign was his finest yet and the Briton, whose Mercedes deal runs up until the end of 2020, is showing no signs of slowing down…
"Lewis was exceptional in 2018, it was probably one of his best years ever," says Brawn. "There were no mistakes – well, none that I can remember – and he won races he shouldn't have won. And you can't really ask more from a driver than that.
"There were some stunning laps and he put in some exceptional performances. It was probably as good as I've ever seen him. He seems to be in a good place on a personal level, he's found a nice equilibrium in his life and that reflects in his performance.
"I'm a wine enthusiast. He seems to be in his peak drinking moment – nicely mature, but not too old."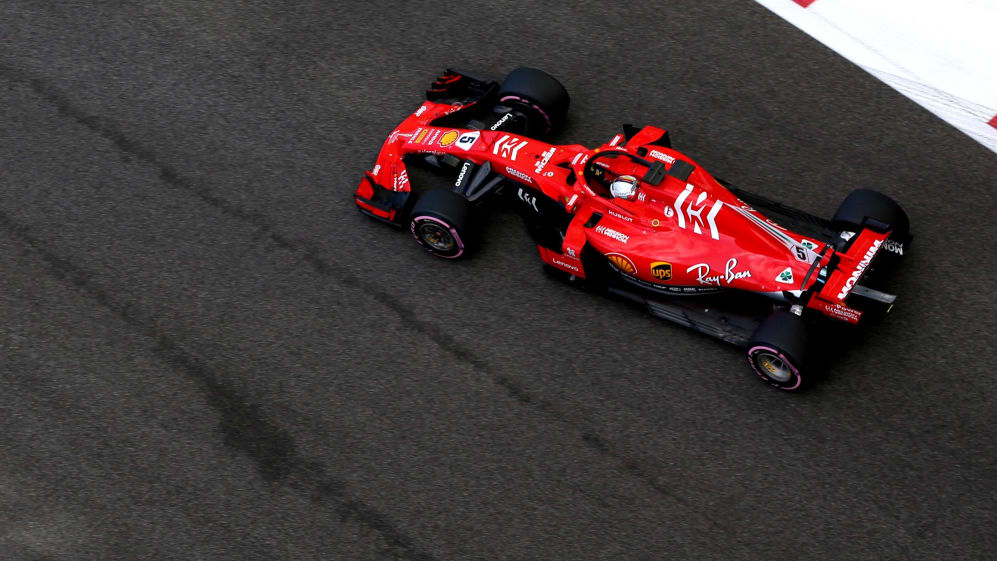 Vettel and Ferrari need to find "that final bit of polish"
This was the closest Ferrari have come to winning either championship since 2012. For much of 2018, it looked like their barren run, which extends back to 2008 for the constructors' and 2007 for the drivers', was coming to an end, such was the gallop of the 2018 Prancing Horse.
But their challenge fell apart again, with both Ferrari and Vettel to blame. They will now regroup over the winter and look to come back stronger, with Vettel having the added challenge of the team's protégé Charles Leclerc alongside him, rather than his friend and veteran racer Kimi Raikkonen.
"I don't imagine Charles Leclerc is going to be quite as accommodating as Kimi was on occasions," says Brawn. "Kimi is his own man, don't get me wrong, but I think Kimi knew what the lay of the land was in the team.
"Seb had a mixed 2018. He's had some very good performances, and played a big part in taking the team forward, but in the end, Seb and the team didn't deliver. They had a strong year but they have got to make that next step and deliver – and that's Seb and the team.
"I don't know the dynamic or chemistry in the team or Seb's relationship in the team or how that all works. He made one or two errors, which is unfortunate but with drivers, that can happen. The team seemed to make a wrong turn technically for several races and then they came back again to an older spec which corrected their form.
"As a driver you have to be involved with those things, you can't be a neutral passenger. I recall when I was at Ferrari, if we had something we were uncertain about, Michael [Schumacher] would be banging my door down to talk about it and spend time with the engineers and work until he got himself comfortable with what was going on. That motivates a team and can be a catalyst for people to look at things in a different way or different perspective.
"The difference between success and failure is often down to small things. I don't think he or the team need to change things dramatically, they just need that final bit of polish to get off the line."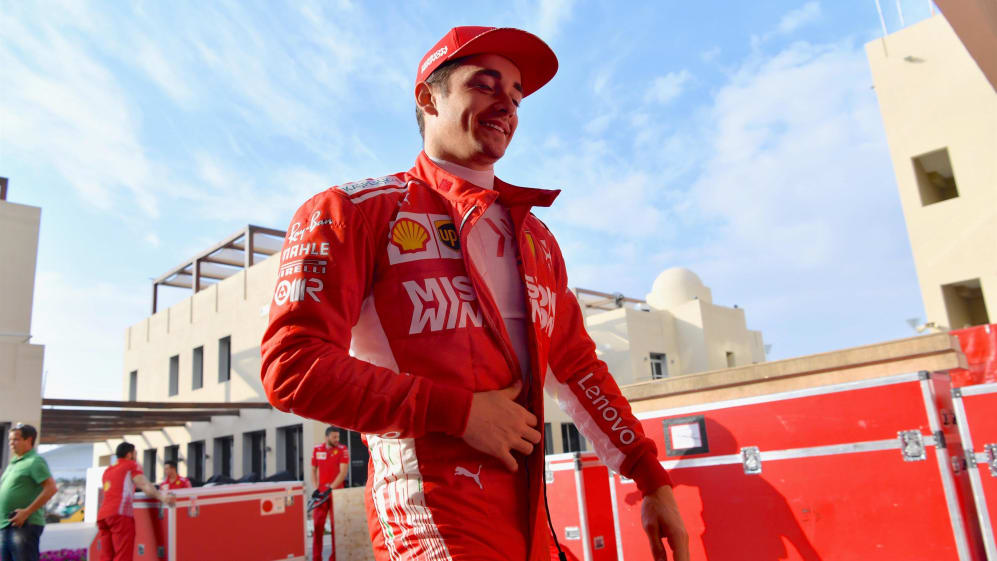 Leclerc heads rising young generation
F1's big teams have backed youth for 2019, with Ferrari bringing on Leclerc and Red Bull promoting Pierre Gasly from Toro Rosso alongside Verstappen, who himself is still only 21.
Behind them, the top three drivers in F2 are making the step up with George Russell, Alexander Albon and Lando Norris joining Williams, Toro Rosso and McLaren respectively.
Antonio Giovinazzi is getting his first real shot, having made two starts previously for Sauber, while Daniil Kvyat is getting another chance at Toro Rosso, having been dropped at the end of 2017.
"Leclerc has been pretty impressive," says Brawn. "He's not had a tough reference yet and that will come in 2019. Being at Ferrari brings enormous pressure and he'll have the pressure of racing against a world champion, a multi-world champion, so he's going to have a pretty challenging year.
"But from what I have seen so far, I expect him to do a very respectable job. F1 has some very exciting prospects coming in. We have lost Fernando Alonso, but we have Leclerc being put into Ferrari, Gasly in at Red Bull and George Russell, Lando Norris and Alexander Albon stepping up.
"There's a lot of interesting stuff going on and I think Leclerc is probably at the head of that generation."