What tyres will the teams and drivers have for the 2021 Portuguese Grand Prix?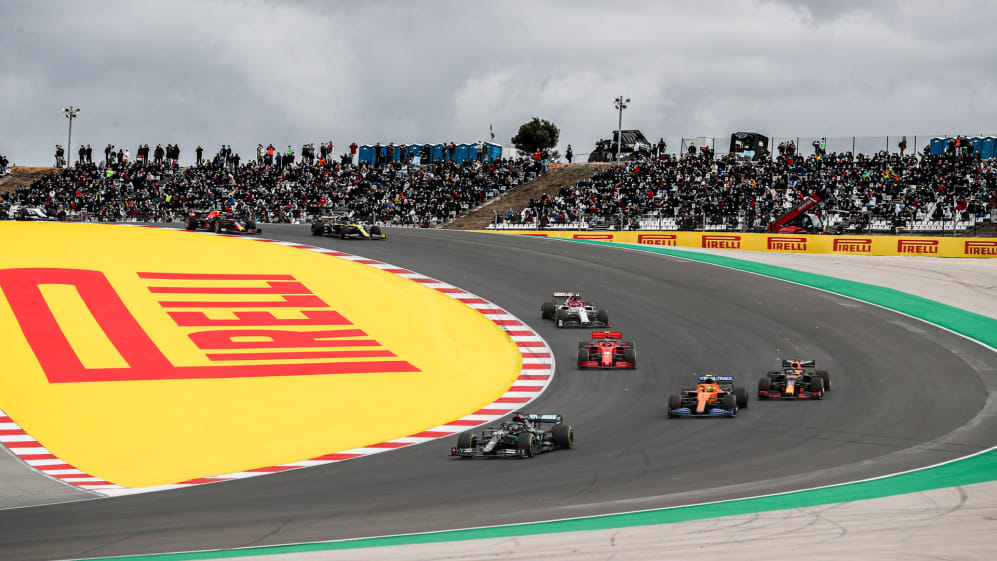 The hardest range of Pirelli tyre compounds will be used for this weekend's Portuguese Grand Prix at Portimao.
After the first two nailbiting Grands Prix in Bahrain and at Imola, Pirelli have altered their tyre allocations for the third race of the year. For the first time this season, C1 (hard) tyres, C2 (medium) tyres and C3 (soft) tyres will be used for the Grand Prix weekend. This is the same range that was used for the 2020 Portuguese Grand Prix.
Mario Isola, Pirelli's head of F1 and car racing, said: "Tyre management – and getting the harder compounds into their working windows – was an important theme of the Portimao race last year, for a number of reasons.
"But this year, with the possibility of different weather conditions and a track surface that might have evolved, it could be another challenge entirely. The new tyre construction has performed well during the first two races of 2021 and now the hardest compound in the range makes its debut. This range has been selected to cope with the unique demands that this circuit puts through the tyre, exacerbated in the event of warmer weather.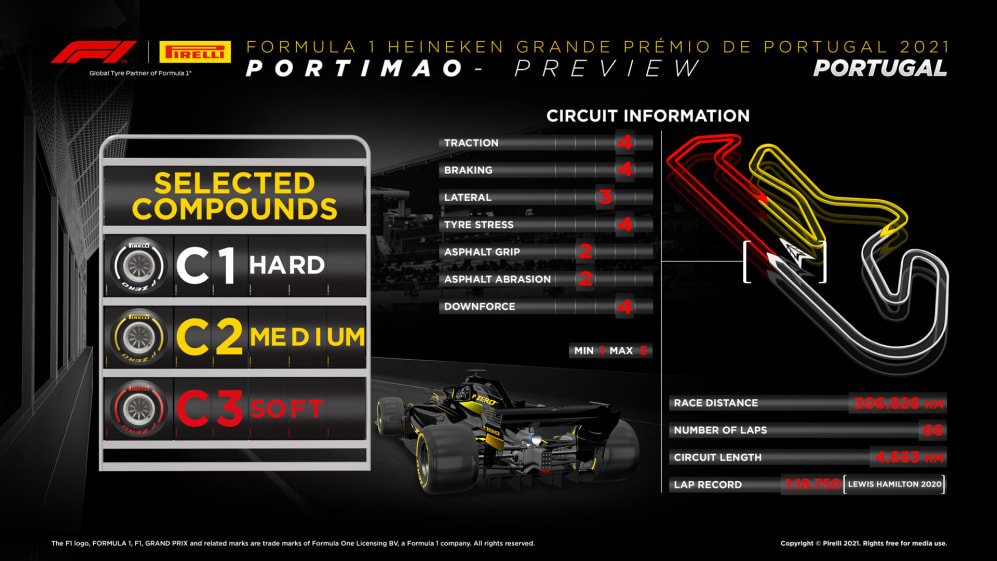 "Last year all three compounds were used during the race, with a variety of strategies and usage. Conditions were cool and windy, with occasional light rain, while track conditions changed throughout the weekend. The new surface was the key factor determining low grip while in terms of tyre performance, warm-up and graining were two other relevant factors."
While there was an extra set of hard tyres and one less set of softs last year in Portugal, this year there will be a standard allocation of eight softs, three mediums and two hards.
The track was also resurfaced for last year and delivered what Pirelli said was "surprisingly little grip", though this season grip levels are expected to improve.
Lewis Hamilton and Max Verstappen enter the Portuguese Grand Prix just one point apart in the standings as the title battle hots up.