What tyres will the teams and drivers have for the 2022 Singapore Grand Prix?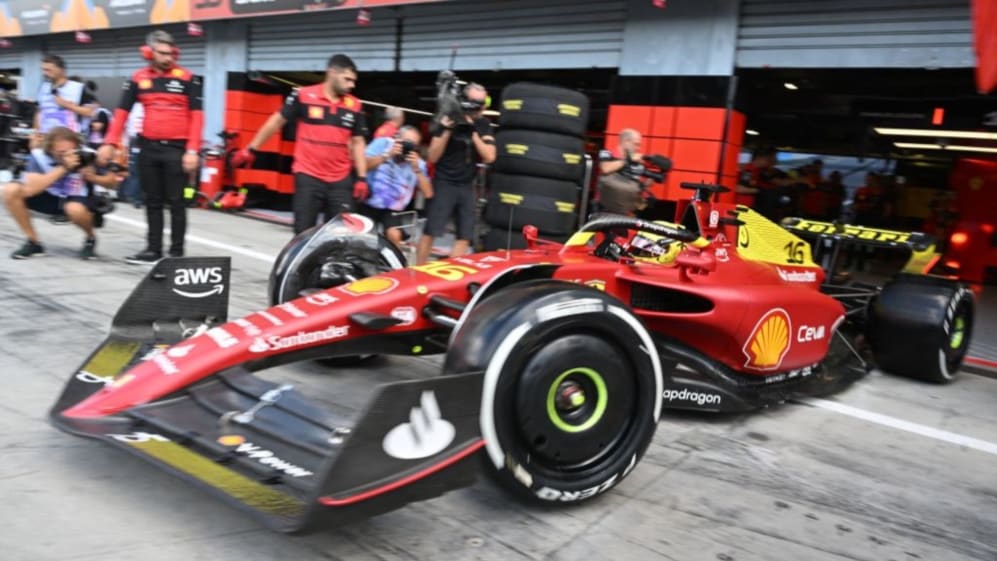 Formula 1 returns to Singapore this weekend for the first time since 2019 and Pirelli have announced the tyres they will be allocating to the teams for the racing action at Marina Bay.
F1's official tyre suppliers have nominated the three softest compounds in their range - last seen at the Austrian GP - with the teams able to call upon the C3 hard tyre (x2 sets), C4 medium tyre (x3 sets) and the C5 soft tyre (x8 sets) over the course of the race weekend.
"We've missed the spectacular night action of Singapore's streets!" said Pirelli Motorsport Director Mario Isola. "With 18-inch tyres that have a completely different compound and structure compared to the ones used three years ago – as well as new asphalt this year – it's almost like a totally new race.
READ MORE: Driver market moves and Marina Bay's return – 5 storylines we're excited about ahead of the Singapore GP
"Singapore is all about slow corners – all 23 of them – and maximising traction. We've got the three softest compounds for maximum speed and grip but looking after the rear tyres in order to ensure the drive needed will be key.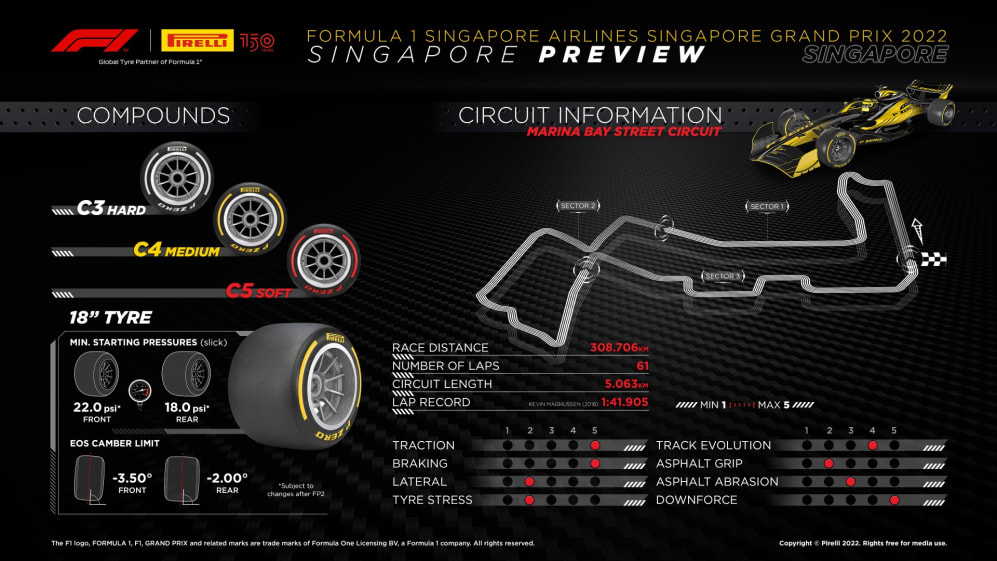 "With the tendency of the latest cars to understeer, it will be even more important to find the right set-up balance to ensure a strong front end without compromising acceleration at the rear."
For more information about Pirelli's Formula 1 tyres, visit pirelli.com – and head to pirelli.com/150anni for more on Pirelli's 150th anniversary.