What tyres will the teams and drivers have for the 2023 Spanish Grand Prix?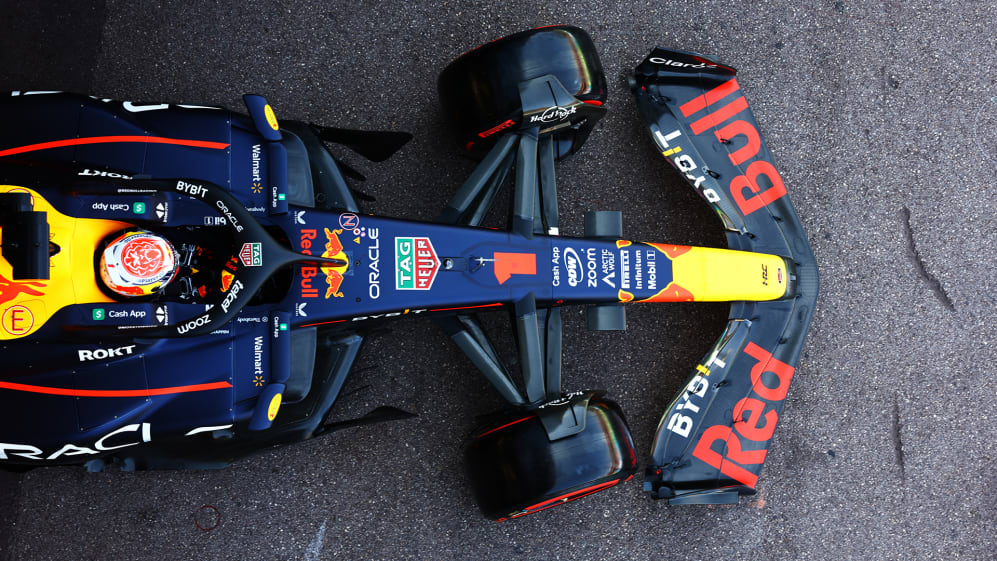 Pirelli have confirmed the tyre compounds that will be used at this weekend's Spanish Grand Prix, matching their selection from the Bahrain season opener.
F1's official tyre supplier will bring the C1, C2 and C3 compounds to the Circuit de Barcelona-Catalunya, which has been revised for 2023 with the removal of the chicane in the final sector.
TECH TUESDAY: The intriguing design details behind Mercedes' major W14 upgrade in Monaco
Drivers will be given two sets of the hard tyre (marked white), three sets of the medium tyre (yellow), and eight sets of the soft tyre (red), as well as the green intermediate tyre and the new blue full wet without blankets.
Meanwhile, across Friday's FP1 and FP2 sessions, teams will get an opportunity to try out two additional sets of hard tyres featuring a new construction that is set for introduction at the British Grand Prix.
"Traditionally, Barcelona has been one of the most popular venues for testing: both for cars and tyres," said Pirelli Motorsport Director Mario Isola. "It's a complete track, featuring several different types of speeds and corners, and it also has a very long straight. As a result, aerodynamic efficiency is key to being competitive.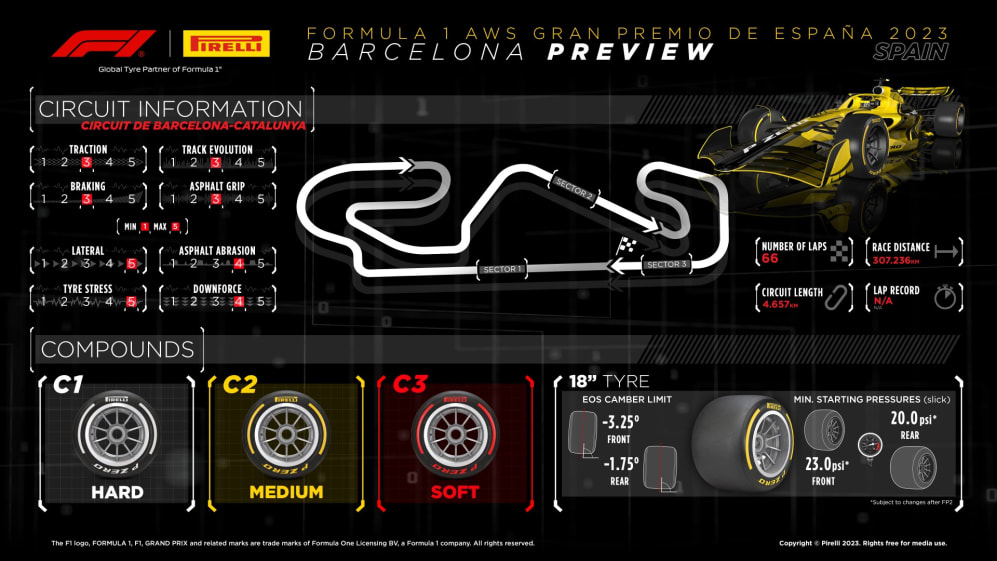 "The final sector has been modified for this year, reverting to the original layout without a final chicane. This makes it a much more flowing track now and also adds to the entry speed onto the main straight. There are two corners, Turn 3 and Turn 9, which are particularly demanding in terms of lateral forces exerted on the tyres.
"We've chosen the same three types of tyre as the season-opener in Bahrain, but it's important to remember, when comparing to last year, that this year's C1 is an entirely new compound, specifically designed to bridge the gap between the hardest tyre in the range (now called the C0) and the C2.
F1 NATION: Magic Max, awesome Alonso and outstanding Ocon – it's our Monaco GP review
"In theory, this should hand the teams a wider range of strategic choices, given that the hardest available compound last year wasn't used at all in the race."
Formula 2 and Formula 3 will also support the F1 action in Spain, with F2 to use the white-marked hard and red-marked soft, and F3 to use the white-marked hard.
For more information about Pirelli's F1 tyres, visit pirelli.com.