What's the weather forecast for the 2021 Azerbaijan Grand Prix in Baku?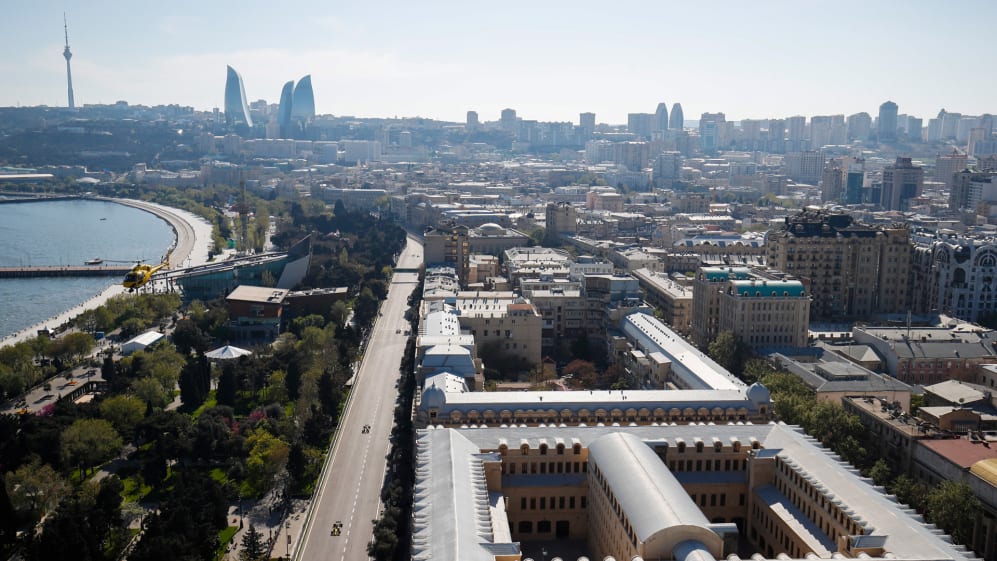 The fifth-ever Formula 1 race at Baku takes place this weekend but will the weather be resplendent or rainy in Azerbaijan?
There have been four different winners on the streets of Azerbaijan's capital city, Baku, which is the largest city on the Caspian Sea, the lowest-lying capital city in the world and the largest city in the world located below sea level.
TECH TUESDAY: The rear wing choice Red Bull face for F1's return to Baku
It's known as the 'city of winds' for its gusty conditions, which may throw drivers off this weekend, but there's no chance of rain at Baku, according to the forecast. Scroll down for the full forecast for the race weekend.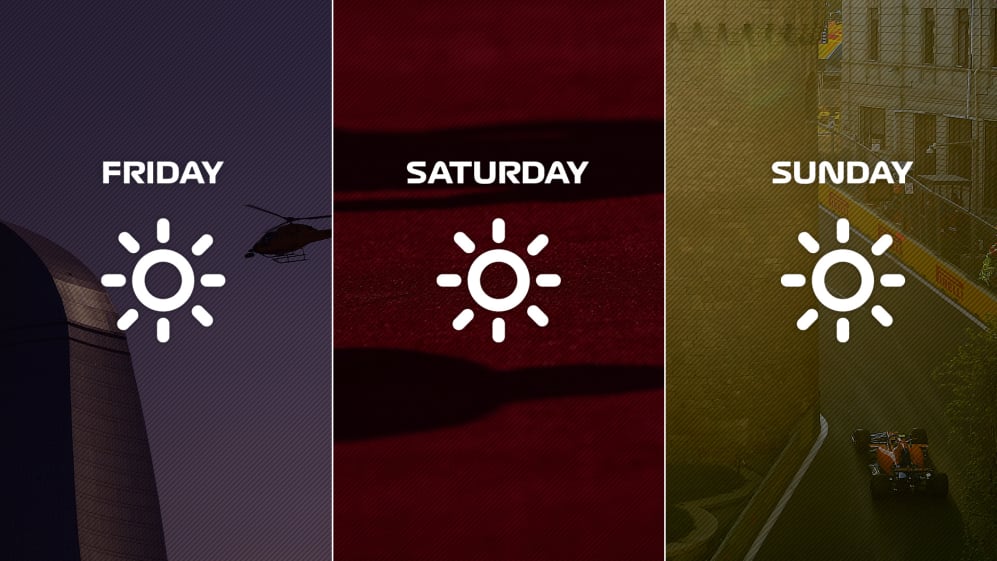 2021 Azerbaijan Grand Prix weather forecast
FRIDAY, JUNE 4 – FP1 AND FP2 WEATHER
Conditions: Partly cloudy in the morning. Sunny in the afternoon. Dry all day long. Light-to-moderate northerly wind with gusts up to 30-40km/h in the afternoon.
Maximum temperature expected: 27 Celsius
Chance of rain: 0%
SATURDAY, JUNE 5 – FP3 AND QUALIFYING WEATHER
Conditions: Sunny and dry all day long. Dry all day long. Moderate northerly wind with gusts up to 40km/h in the afternoon.
Maximum temperature expected: 26 Celsius
Chance of rain: 0%
SUNDAY, JUNE 6 – RACE WEATHER
Conditions: Sunny and dry all day long. Temperatures around 24°C for the race. Gusty northerly wind. Gusts up to 40-50km/h for the race.
Maximum temperature expected: 26 Celsius
Chance of rain: 0%