What's the weather forecast for the 2022 Sao Paulo Grand Prix and Sprint?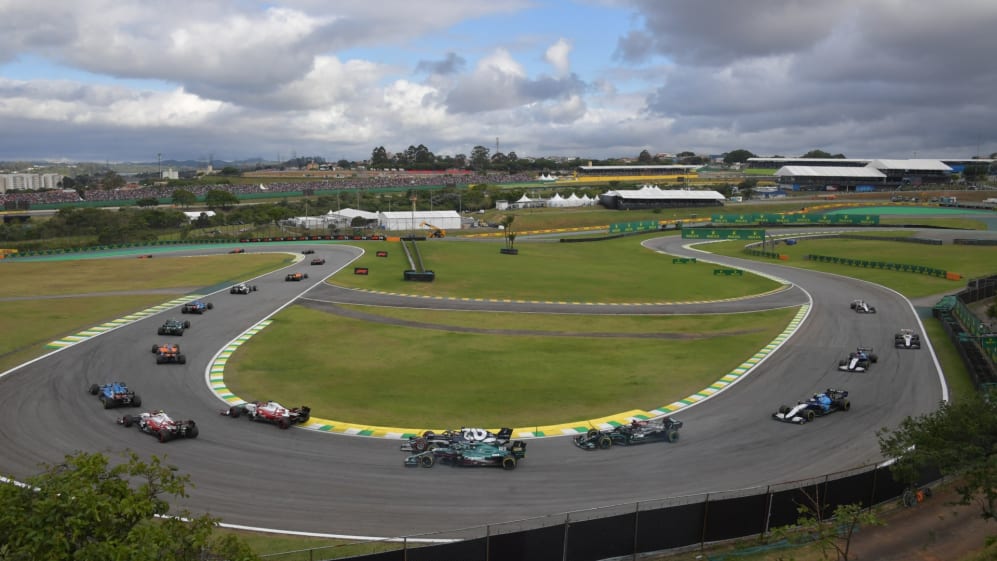 The final two races of the year are upon us, with the F1 circus rolling into Interlagos this week for the Sao Paulo Grand Prix. But what weather conditions can the drivers expect to face this weekend?
While both Max Verstappen and Red Bull have sealed both titles this year, the battle for second in both the constructors' and drivers' championships are yet to be decided. Mercedes are now 40 points behind second-placed Ferrari, while Charles Leclerc is looking to overhaul his five-point deficit to Sergio Perez in the drivers' standings.
Last year's Grand Prix weekend was a thriller, as Lewis Hamilton recovered from starting 10th on the grid to make his way through the field, overtaking Verstappen late on to seal his third win in Brazil.
WATCH: Relive last year's thrilling Sao Paulo GP as Hamilton recovers to take the fight to Verstappen
Rain is often a factor in Brazil and the weather forecast suggests that it could be again, with wet weather expected on all three days of action, with a chance of thunderstorms during Saturday's Sprint.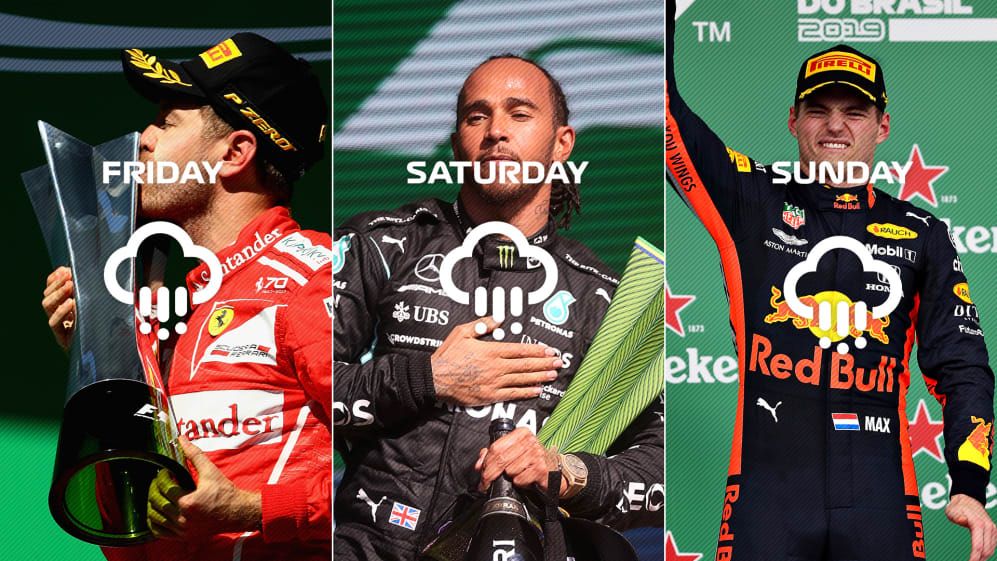 2022 Sao Paulo Grand Prix weekend weather forecast
FRIDAY, NOVEMBER 11 – FP1 AND QUALIFYING WEATHER
Conditions: A cloudy start to the day with showers expected to hit the track in the afternoon. FP1: 26°C. Q: 24°C
Minimum temperature expected: 18 Celsius
Maximum temperature expected: 27 Celsius
Chance of rain: 40%
SATURDAY, NOVEMBER 12 – FP2 AND SPRINT WEATHER Conditions: Cloudy all day with a chance of rain and thunderstorms in the afternoon and evening. FP2: 25°C SPRINT: 23°C
Minimum temperature expected: 18 Celsius
Maximum temperature expected: 26 Celsius
Chance of rain: 60%
SUNDAY, NOVEMBER 13 – RACE WEATHER Conditions: Another cloudy day expected, with showers and wind expected in the afternoon and evening. RACE: 25°C
Minimum temperature expected: 18 Celsius
Maximum temperature expected: 27 Celsius
Chance of rain: 60%