What's the weather forecast for the 2023 Bahrain Grand Prix?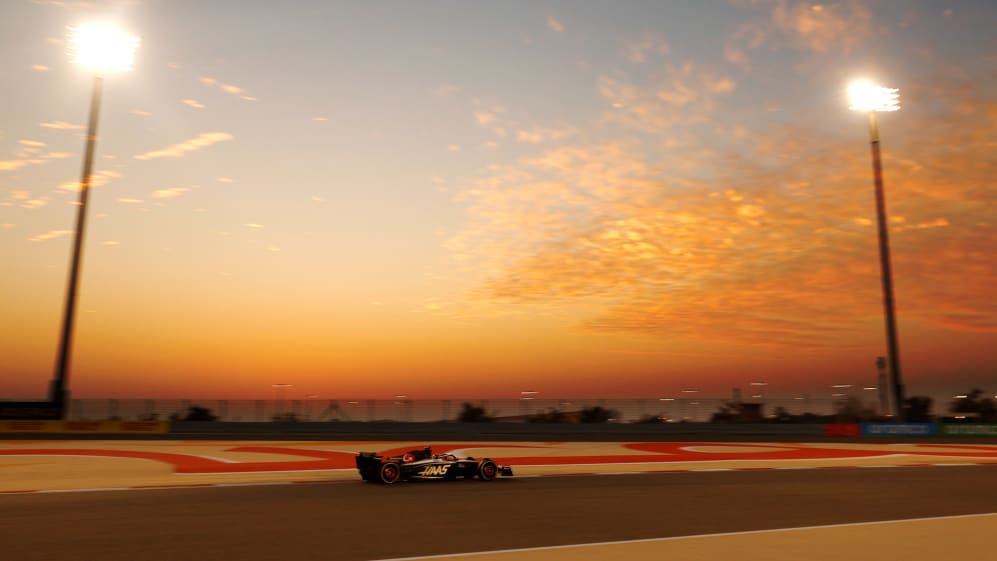 This weekend, the 2023 Formula 1 championship begins with the Bahrain Grand Prix. Here's the weather forecast for the event that takes place from March 3-5.
Bahrain first hosted a Formula 1 Grand Prix in 2004 and has since held spectacular races, most recently last year's season opener, where both Red Bulls retired and Charles Leclerc got his win – having been denied victory in 2019.
READ MORE: What time is the 2023 Bahrain Grand Prix and how can I watch it?
With this circuit nestled in the Sakhir desert, it's unlikely that we'll see rain this weekend – though it does happen – but wind, temperature fluctuations and of course the change from day to night all provide challenges for drivers and teams.
Scroll down for the full forecast.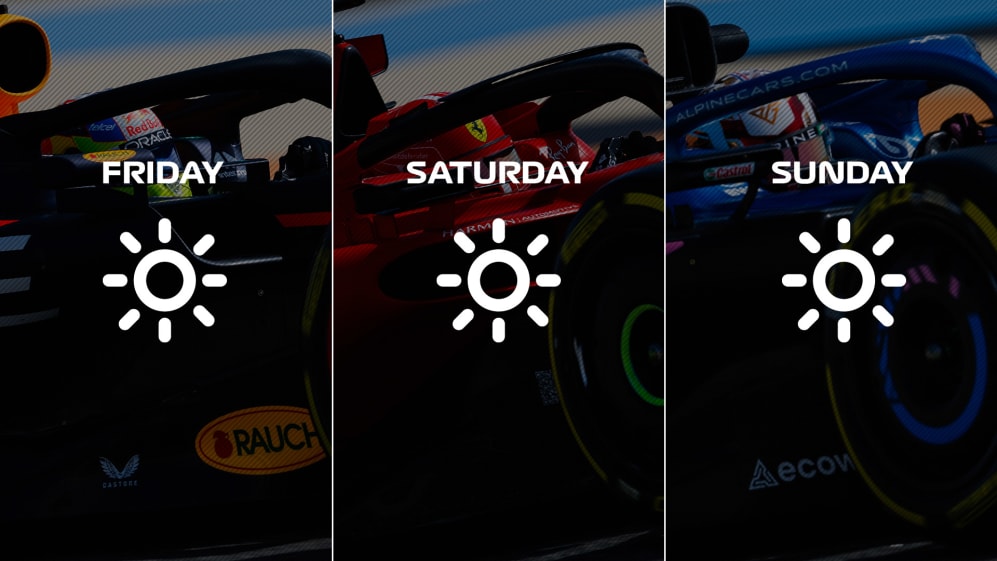 2023 Bahrain Grand Prix weekend weather forecast
FRIDAY, MARCH 3 – FP1 AND FP2 WEATHER
Conditions: Still a sunny and dry day. Weaker wind than the previous days. Light westerly wind at first veering progressively Northeasterly in the afternoon. FP1: Dry with air temp 26-27°C. FP2: Dry with air temp 23°C.
Minimum temperature expected: 17 Celsius
Maximum temperature expected: 27 Celsius
Chance of rain: 0%
SATURDAY, MARCH 4 – FP3 AND QUALIFYING WEATHER
Conditions: Fair weather. Light Easterly wind. FP3: 26-27°C Q: 23°C.
Minimum temperature expected: 18 Celsius
Maximum temperature expected: 28 Celsius
Chance of rain: 0%
SUNDAY, MARCH 5 – RACE WEATHER
Conditions: Sunny all day long. Hotter than the previous days. Light Southeasterly wind for the race. Race: 22-23°C.
Minimum temperature expected: 19 Celsius
Maximum temperature expected: 29 Celsius
Chance of rain: 0%