What's the weather forecast for the 2023 Hungarian Grand Prix?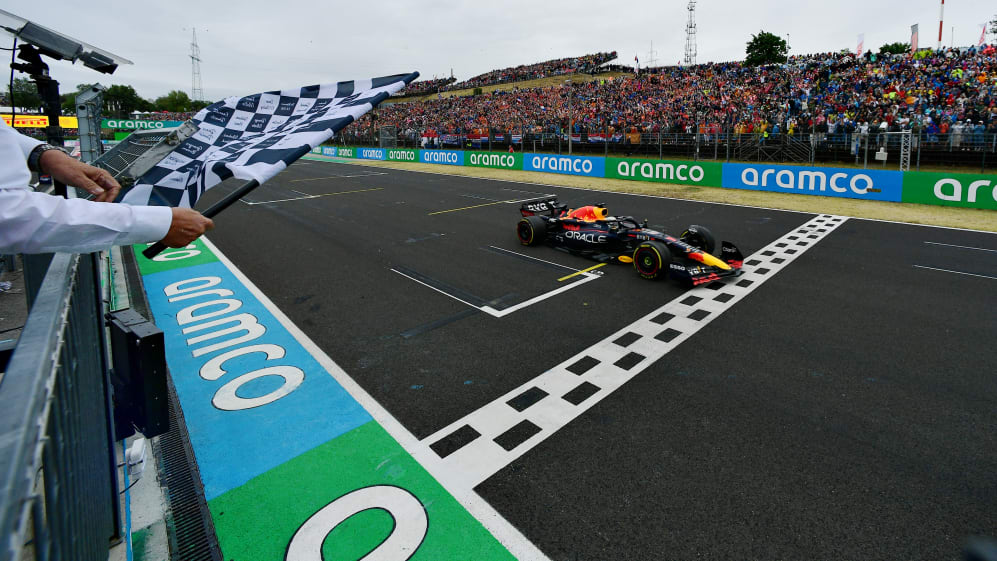 Formula 1 returns to stage two more races before the summer break, with the first stop being Budapest for the Hungarian Grand Prix. But what weather conditions can the drivers and their teams expect to be greeted by this week?
Max Verstappen and Red Bull come to the Hungaroring on a scintillating run of form, with the Dutch driver having won the last six races in a row. Along with that, Red Bull have won all 10 races this season – 11 on the bounce stretching back to the 2022 season-ending Abu Dhabi Grand Prix.
THIS WEEK IN F1: 10 quiz questions on all the F1 news ahead of the Hungarian Grand Prix
At last year's Hungarian Grand Prix, Verstappen overcame starting from 10th place on the grid and spinning out on track to take his first win in Budapest. Eight-time winner at the Hungaroring, Lewis Hamilton, finished second ahead of his Mercedes team-mate, George Russell.
This weekend's action is set to see a mix of weather conditions in play, with the forecast improving on each day. For a more detailed forecast, check out the graphic and information below.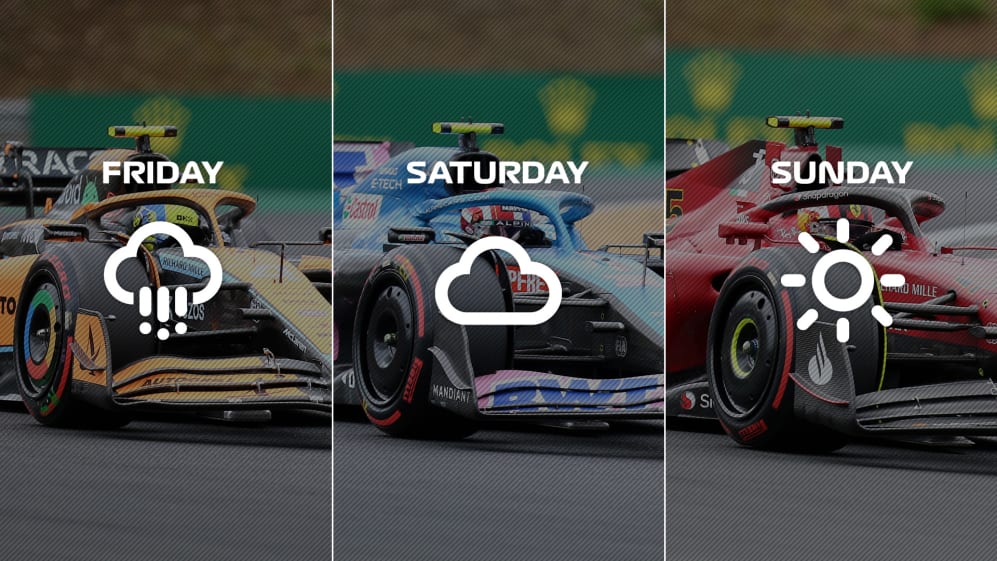 2023 Hungarian Grand Prix weekend weather forecast
FRIDAY, JULY 21 – FP1 AND FP2
Conditions: The weather will be unsettled for much of the day with thundery showers expected in the afternoon and evening. FP1: 26°C // FP2: 27°C
Maximum temperature expected: 28 Celsius
Minimum temperature expected: 19 Celsius
Chance of rain: 80%
SATURDAY, JULY 22 – FP3 AND QUALIFYING
Conditions: Cloudy in the morning before the sun breaks through in the afternoon. However, there is a chance of a shower or two in the afternoon. FP3: 27°C // Q: 28°C
Maximum temperature expected: 29 Celsius
Minimum temperature expected: 19 Celsius
Chance of rain: 20%
SUNDAY, JULY 23 – RACE WEATHER
Conditions: Mostly sunny and dry all day with light to moderate gusts of up to 35 kph expected in the afternoon. RACE: 29°C
Maximum temperature expected: 30 Celsius
Minimum temperature expected: 18 Celsius
Chance of rain: <20%