What's the weather forecast for the 2023 Italian Grand Prix?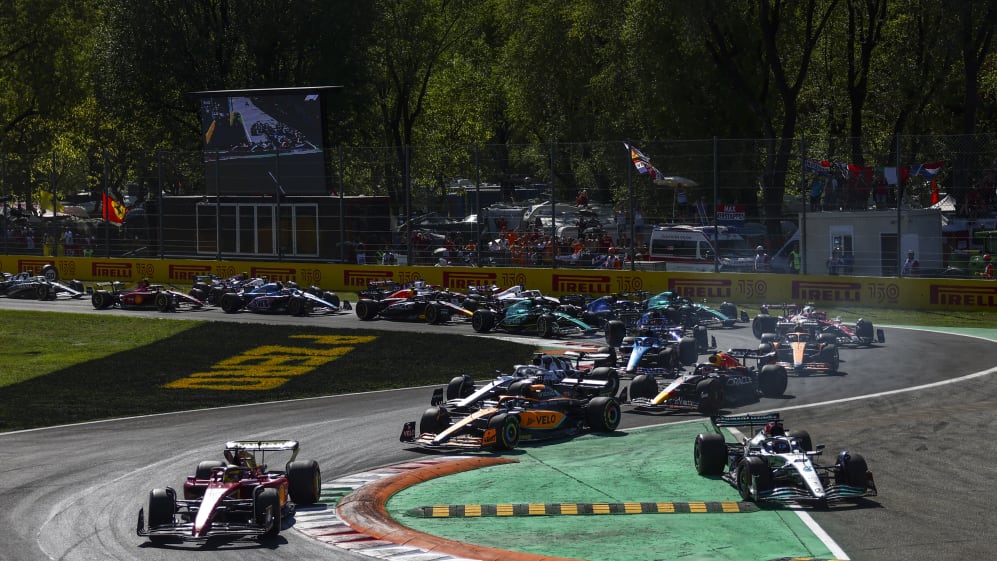 It is the final race of the post-summer break back-to-back as the drivers get set to go racing at the Temple of Speed for the Italian Grand Prix. But what weather conditions can they expect to be greeted by this weekend?
Max Verstappen arrives in Monza on the brink of sealing his 10th win in a row which would set the all-time record for the most consecutive wins. The Dutch driver also comes to this race with a 138-point lead in the drivers' championship and a win could see him take one more step towards a third championship in a row.
BETTING GUIDE: Who could excel as F1 returns to Italy and the Temple of Speed?
Also looking for a strong weekend is Ferrari, who can expect a warm welcome from the Tifosi. Their last win at Monza was back in 2019 when Charles Leclerc took victory, with the Monegasque also finishing second behind Verstappen last year.
Following last weekend's wet affair in Zandvoort, this weekend will be markedly different with the forecast showing sunny skies. For a more detailed forecast scroll down below.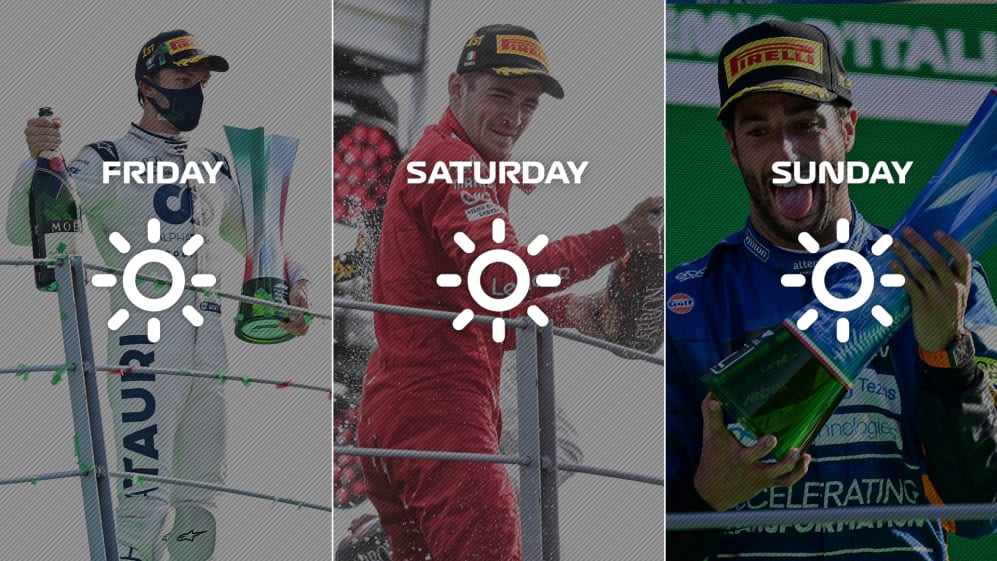 2023 Italian Grand Prix weekend weather forecast
FRIDAY, SEPTEMBER 1 – FP1 AND FP2
Conditions: Mostly sunny and dry all day. FP1: 24°C // FP2: 26°C
Maximum temperature expected: 27 Celsius
Minimum temperature expected: 15 Celsius
Chance of rain: 0%
SATURDAY, SEPTEMBER 2 – FP3 AND QUALIFYING
Conditions: Dry and mostly sunny conditions expected. FP3: 25°C // Q: 27°C
Maximum temperature expected: 28 Celsius
Minimum temperature expected: 16 Celsius
Chance of rain: 0%
SUNDAY, SEPTEMBER 3 – RACE WEATHER
Conditions: Mostly sunny and dry conditions but with light southerly winds in the afternoon. RACE: 29°C
Maximum temperature expected: 29 Celsius
Minimum temperature expected: 17 Celsius
Chance of rain: 0%