What's the weather forecast for the 2023 Monaco Grand Prix?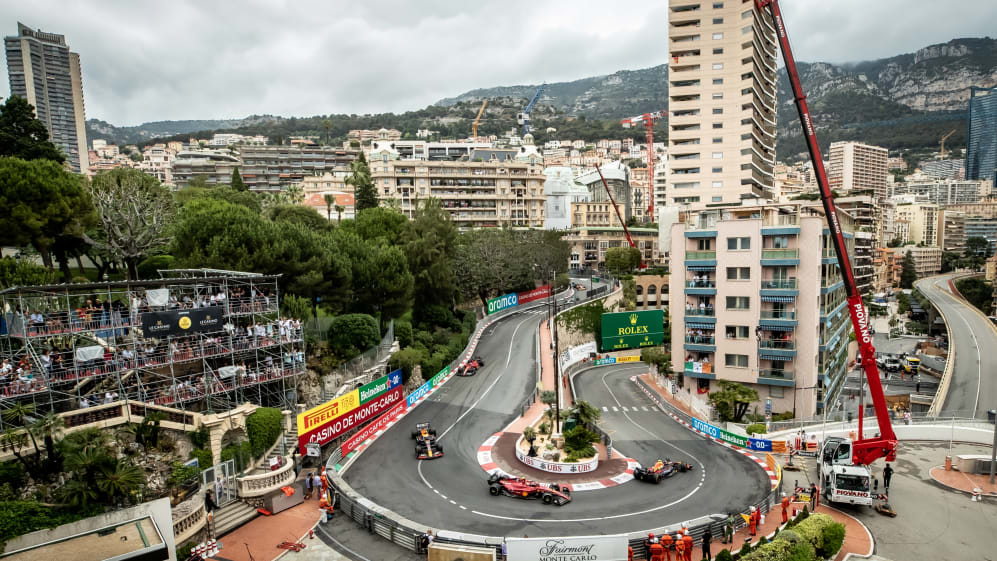 Formula 1 makes its way to the Principality for another round of the historic Monaco Grand Prix, but what weather conditions should the drivers and their teams expect this weekend?
Sergio Perez will be out to make it two wins in a row in Monaco, after taking victory last year, and will also be looking to secure his third victory of the season – following his wins in Saudi Arabia and Baku. The Mexican will want to close the 14-point gap to his team mate Max Verstappen, who sits at the top of the drivers' championship.
IT'S RACE WEEK: 5 storylines we're excited about ahead of the Monaco Grand Prix
Verstappen extended his lead in the championship in Miami, overtaking Perez late in the race to score his third win of the season, while Red Bull grew their advantage over Aston Martin in the constructors' championship to 122 points.
The weather forecast for the upcoming weekend in Monaco shows that there is a possibility of rain hitting the track on all three days of action, meaning we could be in for a dramatic Grand Prix. Scroll down below for a more complete weather forecast.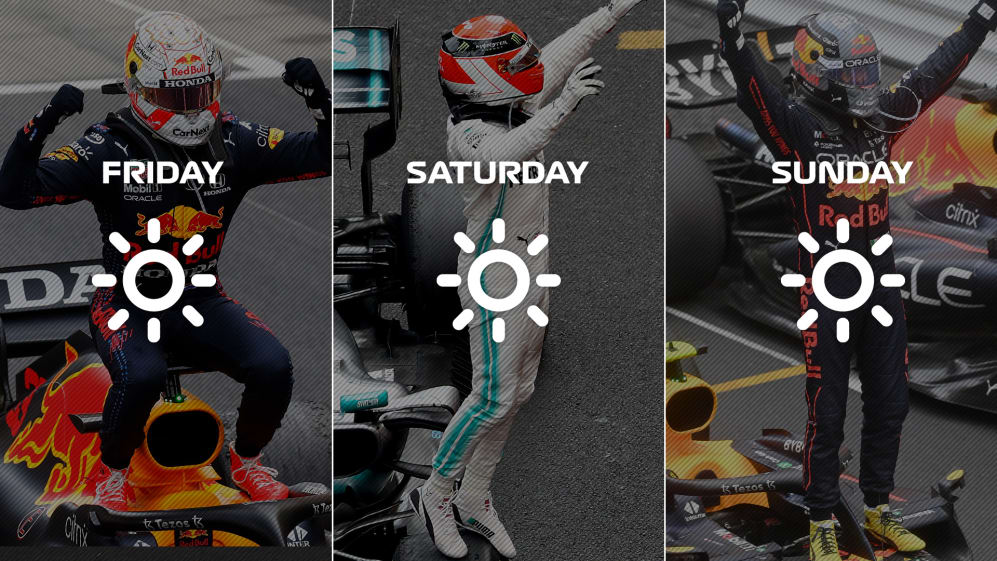 2023 Monaco Grand Prix weekend weather forecast
FRIDAY, MAY 26 – FP1 AND FP2
Conditions: It is expected to be a sunny day although there is a chance of showers shifting from the hills in the late afternoon. FP1: 25°C // FP2: 25°C
Maximum temperature expected: 26 Celsius
Minimum temperature expected: 16 Celsius
Chance of rain: <20%
SATURDAY, MAY 27 – FP3 AND QUALIFYING
Conditions: Mostly sunny with a slight chance of a shower or two reaching the track in the afternoon. FP3: 24°C // Q: 25°C
Maximum temperature expected: 26 Celsius
Minimum temperature expected: 18 Celsius
Chance of rain: 20%
SUNDAY, MAY 28 – RACE WEATHER
Conditions: Partly cloudy with a light southerly wind and with a slight chance of rain in the afternoon. RACE: 24°C
Maximum temperature expected: 25 Celsius
Minimum temperature expected: 17 Celsius
Chance of rain: 20%