'Why would you risk it?' – Sainz explains his reluctance to drive historic F1 cars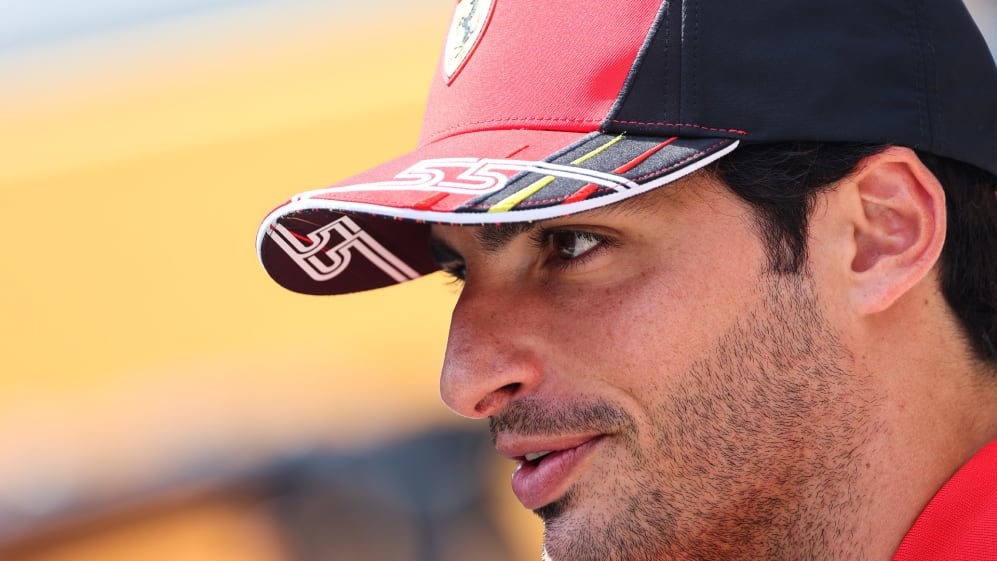 Already this season we've seen both Sebastian Vettel and Charles Leclerc driving historic Formula 1 cars on demonstration runs. But don't expect Carlos Sainz to be next, as the Ferrari driver says he's in "two minds" as to whether he would ever get behind the wheel of a car from yesteryear again.
Vettel drove Nigel Mansell's championship-winning 1992 Williams FW14B at the British Grand Prix in July, while Sainz's Ferrari team mate Leclerc crashed three-time world champion Niki Lauda's Ferrari 312 B3 into the barrier at a demonstration in Monaco. Although it wasn't Leclerc's fault, as a brake issue was found to be the cause of the incident, Sainz is still not sure if it's the kind of risk he's willing to take anymore.
POWER RANKINGS: How the drivers rank on our leaderboard at the F1 summer break
"I had the opportunity to [test an old Ferrari] in the past," said Sainz. "It always gives you a vision of how the sport was a long time ago. I'm in two minds with it because why would you risk it? Like, why? You're in the middle of a Ferrari championship-winning chance. Why would you risk having this situation like happened to him [Leclerc]?
"But at the same time, when else are you going to have this opportunity to drive these cars? So, every time I jump in a classic Formula 1 car, I have these things in my head. And if I'm jumping in a car, I'm going to push it. I don't know how to jump in a car and put the elbow out and drive around. I have no idea how to do this."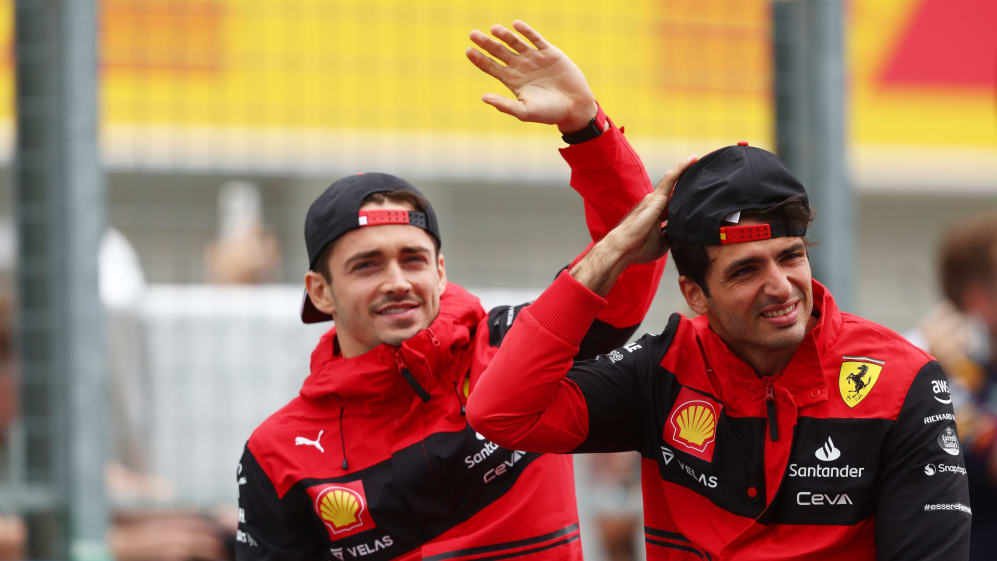 He continued: "I can only jump in and feel it and feel how these cars felt, so every time I'm going to jump in, I'm going to push the car. And these things can happen."
The Spaniard was also asked about his relationship with Leclerc, the pair having partnered up for 35 Grands Prix up to Hungary 2022.
WATCH: The best wheel-to-wheel action from the 2022 season so far
"For sure," he said. "Charles always produces extremely good laps, through free practice into qualifying and this year also very good race pace like we have seen.
"It's always a great reference to have in the team, a great guy to get on with, a guy that I really have learned a lot from in the past few years and a guy that I look forward to having as a team mate for the future.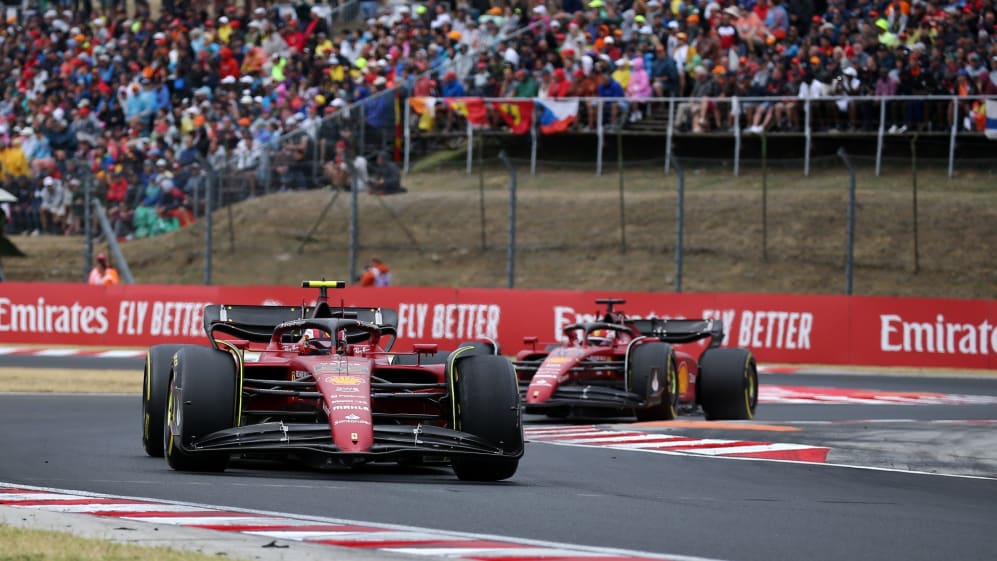 "Because I feel that we get on well and we have a good partnership. We get to spend a lot of time together, both in Maranello and at the track and we normally have very similar opinions about a lot of stuff.
"And apart from that when it's time to have fun, we also can have fun with each other and play some sports and everything. Not everything is super serious, and the team depend on it, the relationship with us and I hope we can keep it that way because it makes things easier."