Williams to stick with new front wing after positive test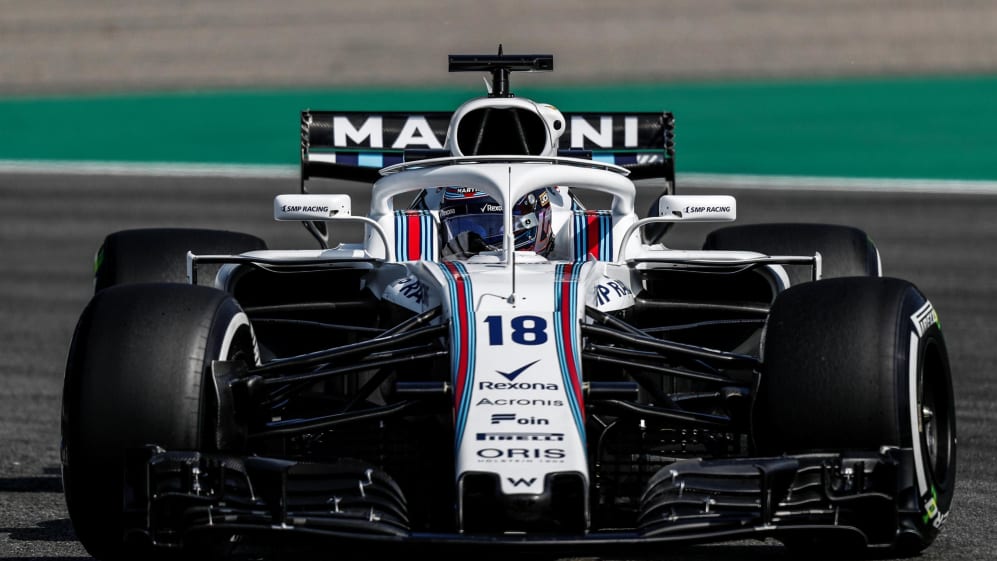 Williams haven't had much to smile about of late, but there was a glimmer of hope for the iconic British team at Hockenheim on Friday after a thorough test of their latest raft of upgrades yielded encouraging results…
A search for balance was the team's focus during Friday's two 90-minute practice sessions. Sergey Sirotkin and Lance Stroll lacked confidence in the car, especially after their troubles at Silverstone when Williams introduced a new rear wing.
Both drivers ran a new-spec front wing but completed a series of runs with both the old and new rear wing in a bid to improve airflow over the car to generate better aerodynamic stability.
The test went so well, Williams have opted to keep the front wing on the car for the rest of the German Grand Prix weekend.
"The programme was extremely well executed by the team both in preparation and execution," said Chief Technical Officer Paddy Lowe. "We've adopted the front wing for the rest of the weekend, as it did everything intended and we obtained positive comments from the drivers.
"We continued work in FP2 with a range of tyres and some further aerodynamic tests. We have a lot of analysis to do tonight to determine how we configure the car for the race, but so far so good."
Stroll and Sirotkin didn't trouble the top of the timesheets. In fact, they were 18th and 19th respectively, around two seconds off the pace. But looking at the bigger picture, they were positive about the progress made with the understanding of the car.
"Today we had a very busy programme in both sessions, whereby we mainly focused on the front wing," he said. "We found some very interesting and positive things which in return gave us better pace to work with.
"Overall, it is a good step in the right direction. It is up to us to go through the results tonight so that we can get the maximum out of the car tomorrow. For sure we are at the beginning of a positive road ahead."
Stroll added: "We have learnt quite a lot today and obviously what happens will depend on the conditions tomorrow. If the wind picks up then things will change.
"Today was all right, we tried some new bits on the car and had a new front wing. It was interesting, but now we need to look into it and see what we do for tomorrow."
Heading into round 11, Williams remain rooted to the bottom of the constructors' standings with just four points to their credit.