Wolff and Bottas explain reasoning behind 'give it all you have' radio message in qualifying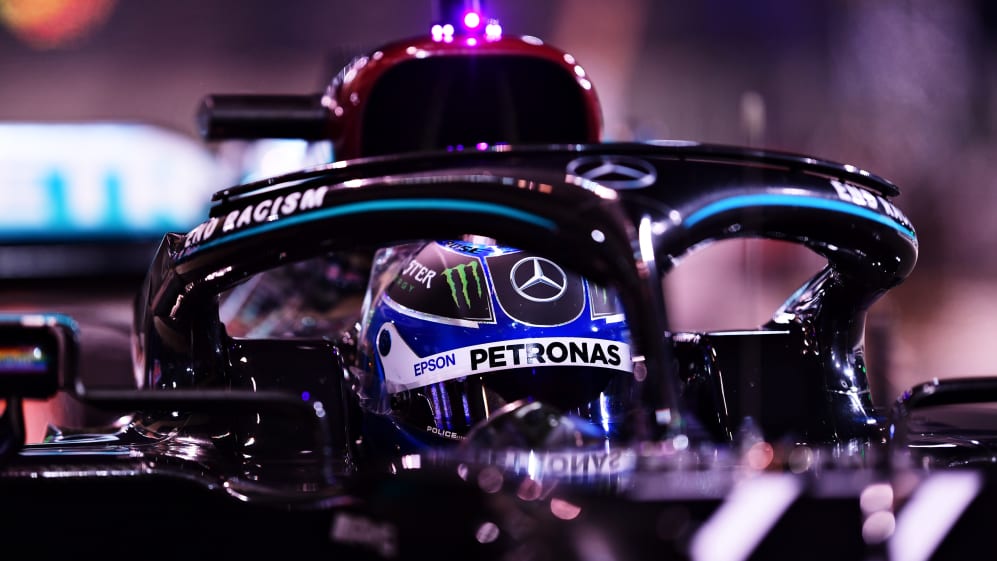 Mercedes' Toto Wolff isn't the most vocal of Team Principals on team radio, but he broke his silence to tell Valtteri Bottas to give it "all you have" before the Finn's final run in Abu Dhabi qualifying. And after Bottas missed pole by just 0.025s to Red Bull's Max Verstappen, Wolff explained that his message was the direct result of feedback from his driver…
Wolff prefers to let his engineers relay crucial information to Bottas and Lewis Hamilton, the latter of whom qualified third at Yas Marina, so it was notable when he offered Bottas some words of encouragement as the driver rounded the track to start his final flying lap of Q3.
READ MORE: Verstappen stuns Mercedes by taking first pole of the season in Abu Dhabi
"You know, it's always tricky when you talk to the driver before qualifying and the race but it's something we discussed and he said a little feedback from you is always good," explained Wolff.
"It's difficult because I've never talked to the drivers because I felt from my experience it's a bit distracting, and everybody's different.
"With him, we had a good talk, and obviously when the championship was lost it's always difficult to cope with that and that's why he said let's talk a little bit more," said Wolff.
Bottas, who lost out on pole position to Max Verstappen but outqualified Hamilton for the first time since the Emilia Romagna Grand Prix, echoed his boss's comments.
READ MORE: Mercedes reveal special livery honouring each member of the team
"He can always talk to us if he wants," said Bottas. "The last days we've had a chat about different things, and we are a team, and we support each other; if we feel like you can support another person in the team with encouragement or certain words, you do it.
"I would do the same for any team member, so nothing more than that, it's more of a personal thing."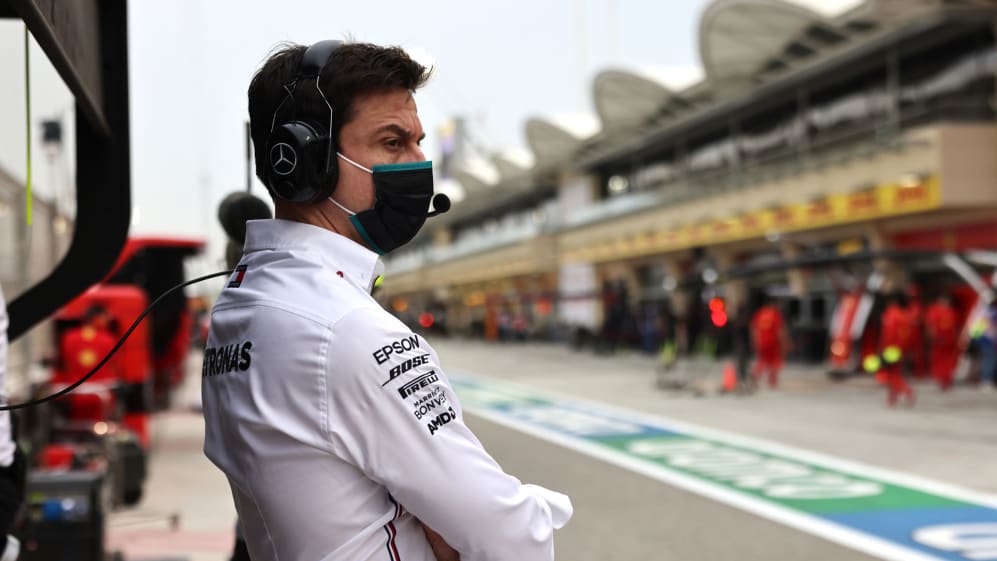 Set to start tomorrow's race on the front row next to Verstappen, with both on medium compound tyres, Bottas also conceded that he didn't get "100% out of the single lap" at the end of Q3.
"I think the main issue was we couldn't really get the soft tyre to work properly as it should.
WATCH: Go onboard with Fernando Alonso as he demos his title-winning Renault R25 in Abu Dhabi
"All the way until qualifying the medium tyre was feeling better for us than the soft. I think we made some improvements; still, looking at the result I don't think we got 100% out of the single lap from the tyres. And the lap itself, I wasn't fully happy with how everything went; the balance was not quite perfect."
Mercedes 100% pole record at Abu Dhabi in the turbo-hybrid era of F1 has therefore been undone by Verstappen – but Bottas and Hamilton will be on the charge on Sunday to maintain the Silver Arrows' 100% win record at Yas Marina Circuit since 2014.