Wolff backs Vowles to make 'fantastic' impact at Williams as he explains new Mercedes structure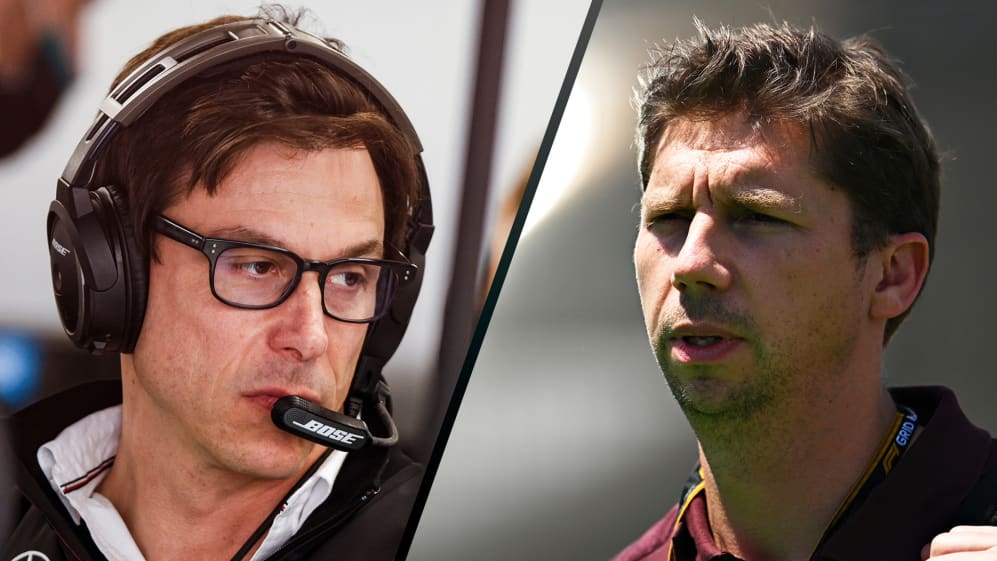 Mercedes boss Toto Wolff has paid tribute to departing chief strategist James Vowles, declaring that he is "happy and proud" to see him take up the Team Principal position at Williams.
Williams announced on Friday that Vowles will be moving into his new role on the eve of the 2023 season, having spent the last 21 years at Brackley – most recently with Mercedes and before that during the team's Brawn GP, Honda and BAR guises.
READ MORE: Williams announce Mercedes strategy chief James Vowles as new team boss
Speaking after the news was made public, Wolff admitted that "valuable" team member Vowles will be missed when the new campaign kicks off, but nonetheless supported the next step in his F1 career and backed him to shine.
"He's been having a massive contribution, not only to what's happening during the races, but also in terms of the global strategy of the team, and Mercedes Motorsport in general," said Wolff, adding that Vowles had taken on a host of non-strategic responsibilities in recent times.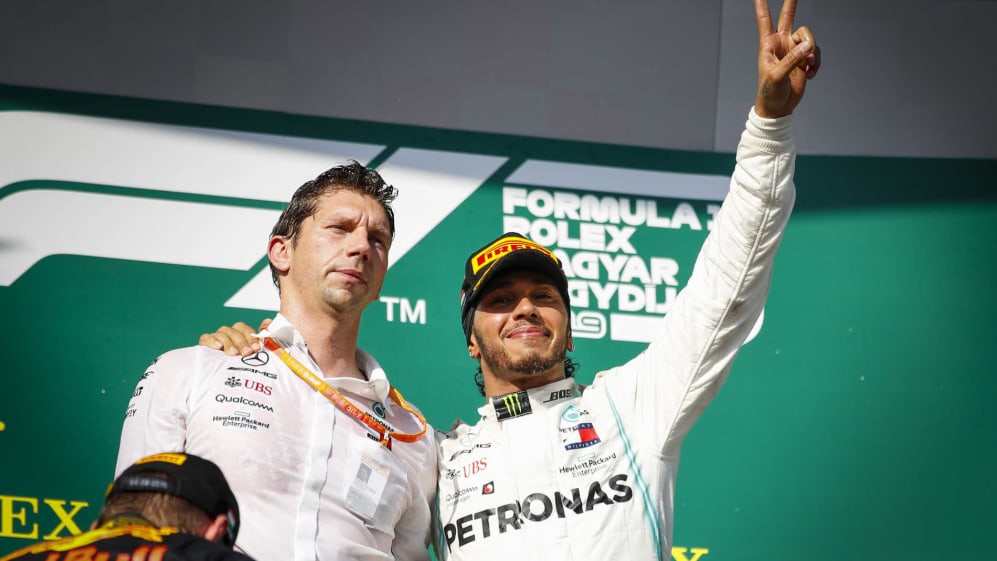 "In the last year, we decided that he would hand over the reigns to a new team of strategists and, since July, James has been moving off the pit wall, and not actively interfering anymore in the decision-making on the race weekends. [He's been] with me, basically overlooking the situation, like I have done for many years.
"That next step is something that James deserves. Within our organisation, for him to move up, I would have needed to move aside, and I feel still that there is something left in me, and that I can add a contribution, or that I can contribute.
READ MORE: Mercedes announce launch date for 2023 car as they aim to return to title-winning ways
"Having a sparring partner at Williams, someone that's very logical, rational, while very experienced in F1, is of overall benefit, I think, for the Williams organisation, for Mercedes, but for F1 generally.
"James has been around for a long time, he's seen it all – the intelligent things and the less intelligent things. I have no doubt that Williams choosing James is a fantastic move for them."
Expanding on his initial comments, Wolff detailed how Mercedes' core team of strategists have been developing under Vowles' guidance, stating that he has full confidence in their ability to collectively pick up the baton.
"There is no gap [left] behind. Since many years, we have discussed the succession planning in this area. We have been very reliant on James' ability. With this we put an emphasis a few years ago on how that would continue if he would decide to do something else, within Mercedes or outside," the Austrian continued.
READ MORE: Wolff provides update on new Hamilton contract as seven-time champ enters final year of current deal
"James was very good at setting that up. We have an extremely talented team of strategists. We have nine people, some very senior that are not always on the frontline, and some that have grown within the organisation.
"They have flown the aeroplane now alone in the last six months, and before that already very much just under James' supervision, so I feel very comfortable in the structure going forward, and not that suddenly a big weakness has been created."