Interview
Zak Brown Q&A: McLaren will struggle to better P6 this year
Now into the third year of their renewed relationship with Honda, McLaren were supposed to make further strides this season – but so far the evidence is that they've actually gone backwards in relative terms. But what does that mean for the McLaren-Honda partnership moving forwards? We sat down for an exclusive chat with Zak Brown, Executive Director of the McLaren Technology Group, to get the inside line…
Q: Zak, your American compatriot President Donald Trump said about his new job that he thought it would be easier. Does that also go for you? You thought that revamping McLaren would be easier? Zak Brown: Ha, that is a good question. And I have the answer right away: no. I didn't think the job would be easy. But yes, I thought we would be better. I thought we would have improved from 2016, which clearly we have not after the Barcelona race where things looked promising for a blink of an eye with Fernando's (Alonso) grid position. But it didn't work in the race. But I am optimistic that we will catch and pass our 2016 performance at the end of the year.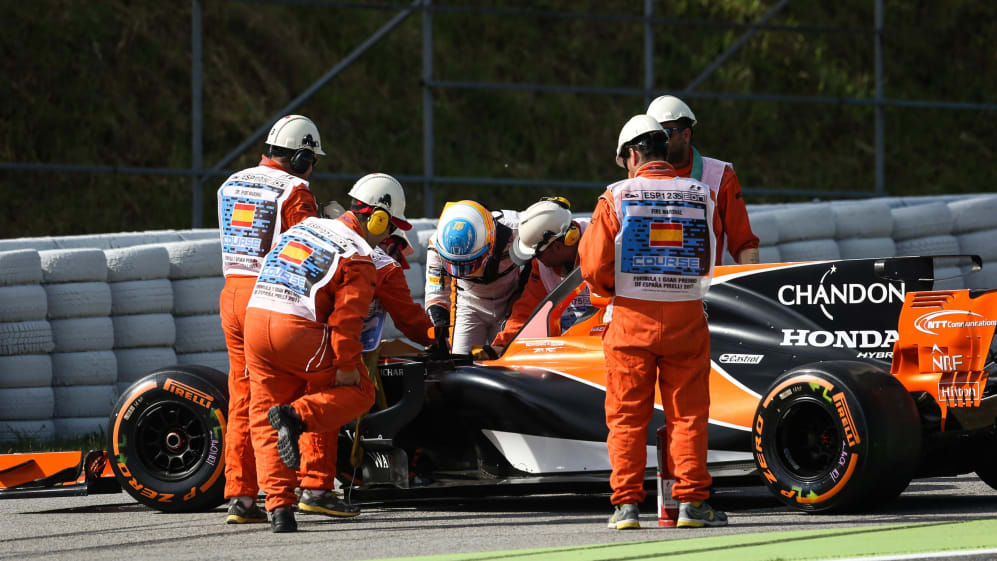 Our power unit situation is frustrating for all of us – including our partner
Q: That shouldn't be all too difficult. You are last in the standings… ZB: I am not saying that we are going to be ahead in the points, but I would like to think with the work and effort that everyone puts in, that we would be more competitive on track than we finished last year. But obviously we are starting with such a deficit into this first half year that I think when it is all said and done in points or tally at the end of the season that it is hard to imagine that we could be better than sixth place.
Q: What's the toughest thing? ZB: Well, our power unit situation is frustrating for all of us – including our partner. They are working extremely hard. If you could give a grade for effort they all would get an A. However, Formula One is results oriented and not effort oriented, so yes, that's frustrating. It simply takes time to solve technology issues. It's not like you have a bad football game and next weekend you start all over again – here it is a longer game.
Q: McLaren right now are last in the standings. This has never happened in the history of the team. As somebody who took over not too long ago you probably have a less romantic picture of how it came to this situation. Can you name the cornerstones from your point of view? ZB: Let's start with the upside: we have a fantastic team, we have two great drivers and we have a very good chassis – so we are getting more of it right than wrong. But if you have the challenges that we have, it holds you back. Yes it is frustrating, but all we can do is work hard with Honda to work through the issues.
Q: As you said, you have two incredibly talented drivers in your cockpits. How do you motivate them to still believe in their careers? ZB: Well, both drivers are at different stages of their career. Stoffel (Vandoorne) is at the beginning of his career and he is pretty aware of the situation and probably this 'survival' will make him a better driver in the future. He learns some good stuff and some not so good stuff, but he is learning – and that is a big benefit in the early stage of your career. In Fernando's case, the whole world knows how good he is – so his frustration is more along the lines of not being able to go out and prove it. But we had a lot of fun recently in Indianapolis – and will have fun again shortly. Fernando is a racer. McLaren are racers and that is what helps us come together and do another form of motor racing [IndyCar] - where we think we will be very competitive - while we sort out our issues here.
Q: Cheering up Fernando by racing in the Indy 500 is one thing, but what are the other reasons for racing in the US? ZB: McLaren has a long and rich history in racing in other forms of motorsport: we've won Le Mans, CanAm, Formula 5000 etc – so this is not a one-off. It is part of McLaren's plan to broaden our motorsports. Formula One is and will always remain our top priority, but we are a big organisation with multiple interests. We do the batteries for Formula E, we've got our electronics in Formula One, NASCAR – so McLaren is racing in multiple disciplines, thanks to my bosses for having the vision to race in many different forms of motorsport.
Q: For Indy you are teaming up with [former McLaren driver] Michael Andretti's team. Will we ever see McLaren-Honda cars in Indianapolis without Andretti? ZB: Maybe. But right now there is no other plan than to be at the Indianapolis 500.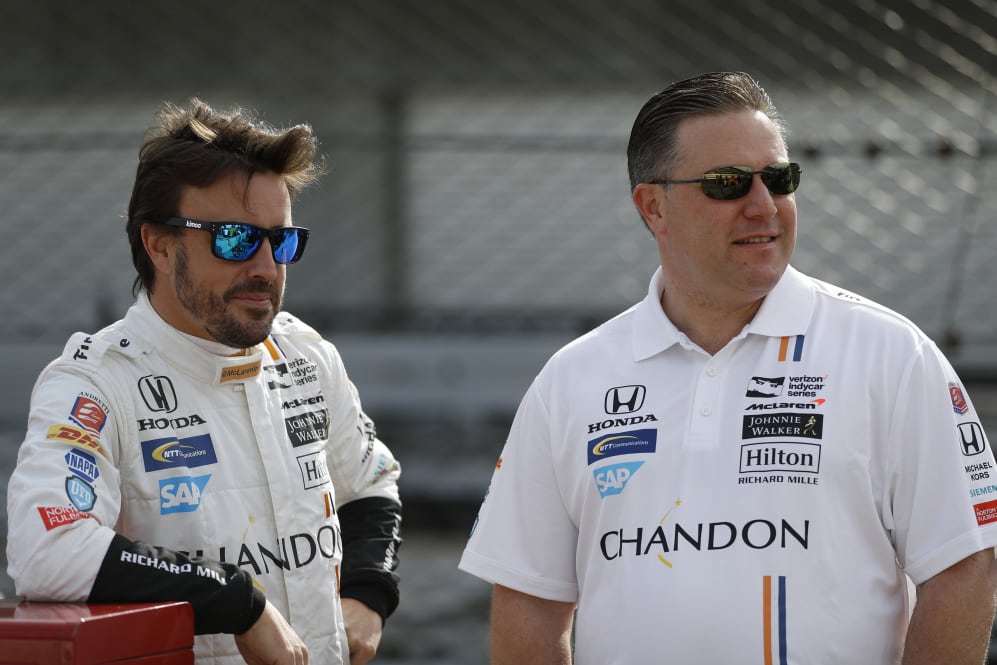 In Fernando's case, the whole world knows how good he is - his frustration is not being able to go out and prove it
Q: Coming back to the relationship with Honda. Have McLaren decided to stay with them? Is there light at the end of the tunnel? ZB: We need to be winning races with Honda. That is what we are expecting. That is their expectation. Then the next step should be the championship. Right now we are having a hard time, but Honda is not the first engine manufacturer to have a hard time. This is a difficult sport.
Q: Next season Sauber will also race with Honda engines. Former boss Ron Dennis always wanted McLaren's Honda deal to be exclusive – now things seem to be different. Would another team racing the engine in the past three years have helped them develop faster? ZB: I cannot answer that. I was not here then. But for me, looking at it there are two ways to see it: you could say having a second team allows you more data than we are generating right now – but on the other hand having two teams with the issues that we have could also make it harder to overcome them. There is possibly a plus and a minus of one team versus two. Do we have a problem with Sauber getting supplied next season? No. I think it is a good thing.
Q: What about the rumours of Honda using Mercedes know-how to overcome their issues? Last year Bernie Ecclestone indicated that Ferrari did the same… ZB: Honda is the one to answer all questions that relate to their technology development. We don't like to speak on behalf of Honda.
Q: Looking at the situation,being last in the standings… ZB: …Ha, you keep on reminding me on the last position! (Laughs)
Q: …have you rethought your midfield dreams? What is the target now? ZB: We want to be better than we were in 2016. That remains. Whether that is in the final points tally, that will probably be difficult. But finishing the season and being more competitive than a sixth-place team, that is the goal and that has not changed.