Zanardi 'appears stable', say medics after he was taken back into hospital for further surgery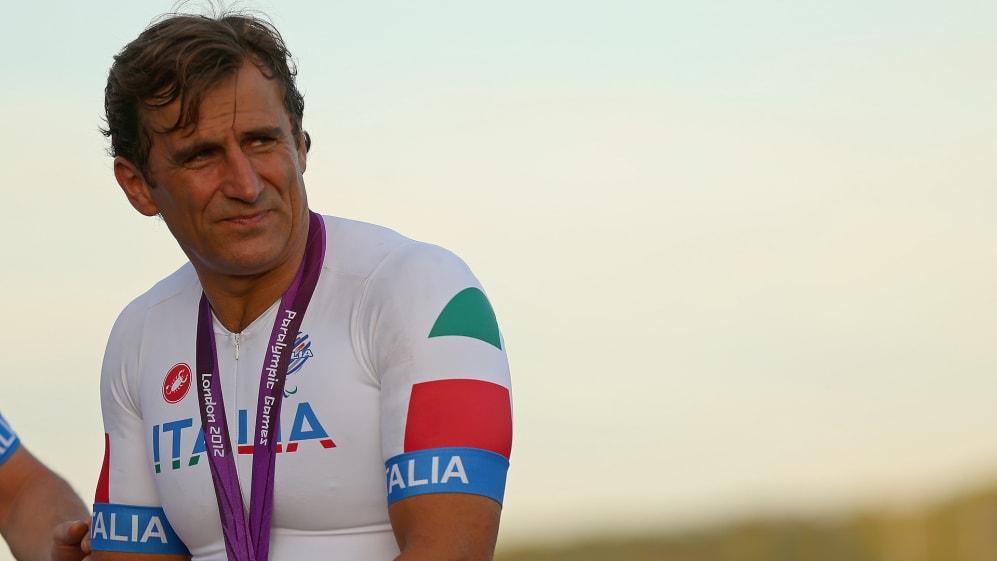 Former F1 racer Alex Zanardi's clinical condition has been described as "stable" following the latest medical intervention required over a month on from his serious handbike accident in Italy.
That accident – which saw Zanardi collide with a vehicle whilst competing in a race near Siena – resulted in a "severe head injury", causing the racing driver and Paralympian to be put into an induced coma, and to undergo several neurological surgeries.
READ MORE: Alex Zanardi in 'serious condition' following road accident in Italy
Having been moved last week to a specialist rehabilitation centre in Lecco, Zanardi was subsequently moved again to the San Raffaele Hospital near Milan in an unstable condition. But following "a delicate neurosurgical procedure", Zanardi's condition was deemed to have stabilised.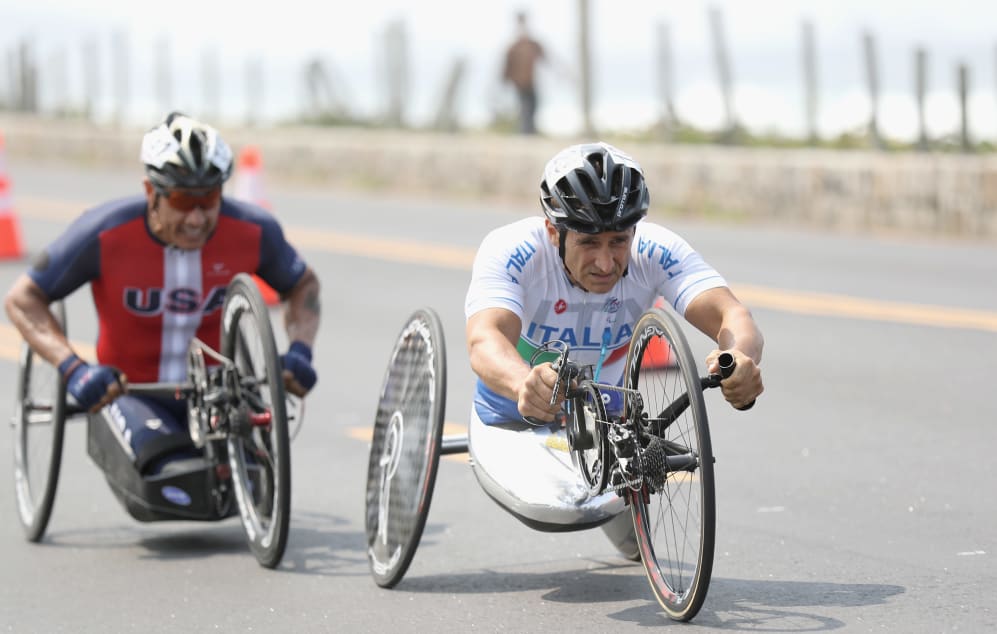 A statement from the hospital said: "The day after the transfer to the Neurosurgical Intensive Therapy, directed by Professor Luigi Beretta, the patient underwent a delicate neurosurgical procedure performed by Professor Pietro Mortini, director of the Operative Unit of Neurosurgery, for the treatment of some late complications due to the primary head injury.
"At the moment, the clinical and radiological tests confirm the success of the aforementioned treatments, and the current clinical conditions of the patient, still hospitalised in the Neurosurgical Intensive Care Unit, appear stable."
Zanardi started 41 Grands Prix for Jordan, Minardi, Lotus and Williams in F1 from 1991-1999, and won two CART championship titles in America before a shocking racing acccident in Germany in 2001 resulted in his legs being amputated – with Zanardi then inspiring millions by going on to win four gold medals for handbike racing in the Paralympics, as well as returning to racing cars.