Mercedes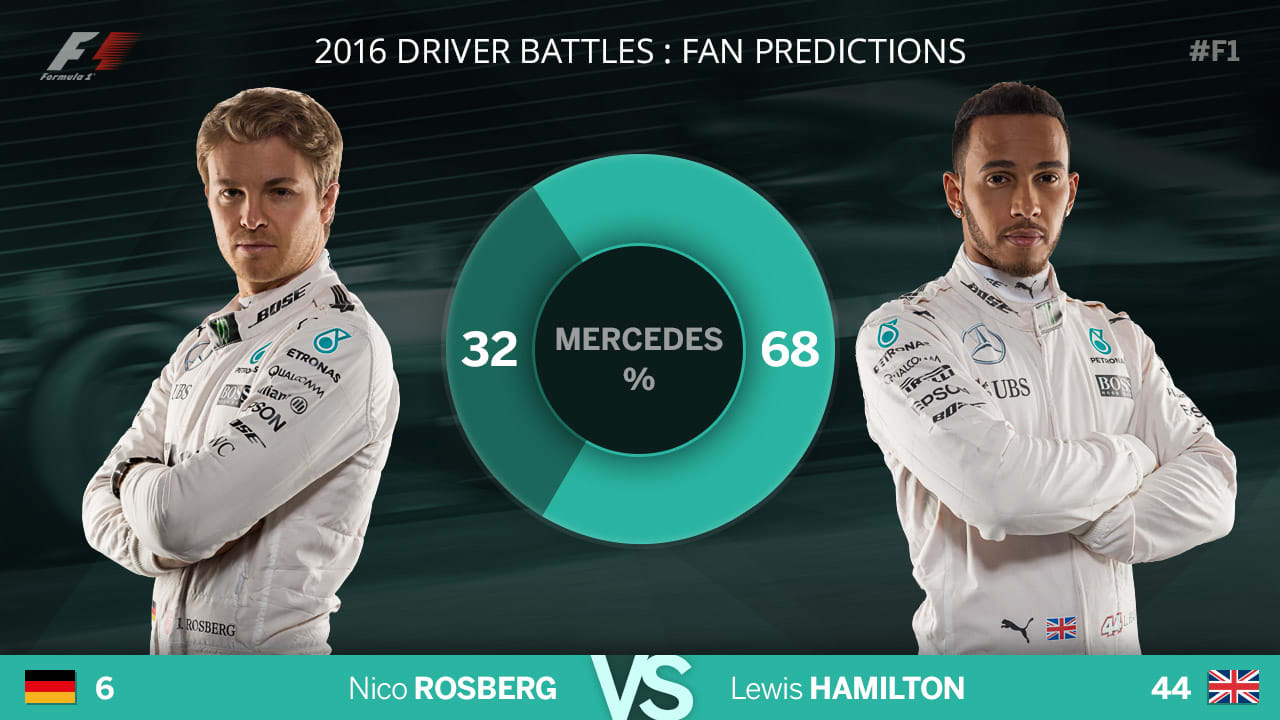 Before the season, fans saw the intra-team fight at Mercedes going firmly in Lewis Hamilton's direction, with the Briton - who beat Nico Rosberg to the 2014 and 2015 world championship crowns - the favourite for 68 percent of those who voted. Initially that expectation played out in reality, as Hamilton topped every practice session and claimed pole by a comfortable margin in Melbourne. In the race however the situation reversed, with Rosberg picking up victory to lead the championship for the first time since September 2014. 

Ferrari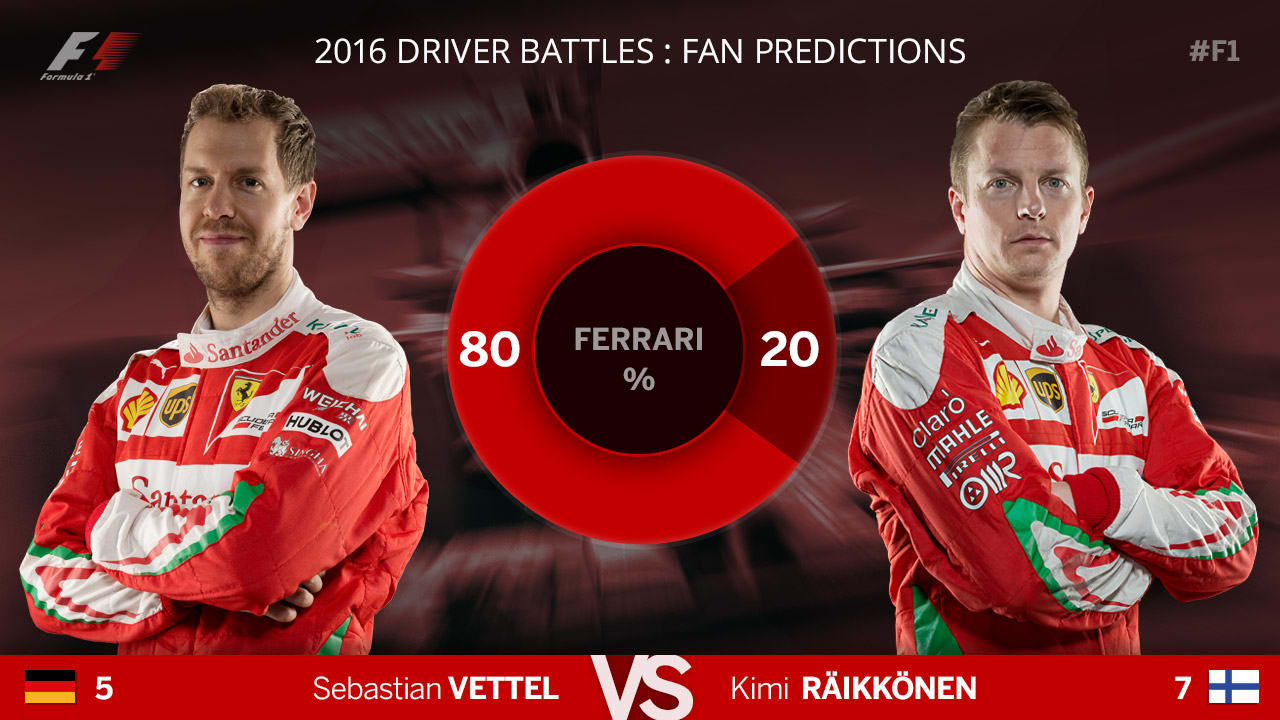 Sebastian Vettel had a comfortable edge over Kimi Raikkonen in 2015, and was duly seen as an overwhelming favourite when we canvassed fans in mid-February. Australia didn't offer much evidence to change such opinions: Vettel was faster on Saturday morning and again in qualifying, when he out-paced the Iceman by almost four tenths of a second. Both made strong starts to settle into an early one-two - but then misfortune struck Raikkonen, as it seemed to last year, forcing him to retire. Vettel therefore takes early momentum - and a healthy points lead - into the second race of the season in Bahrain.

Williams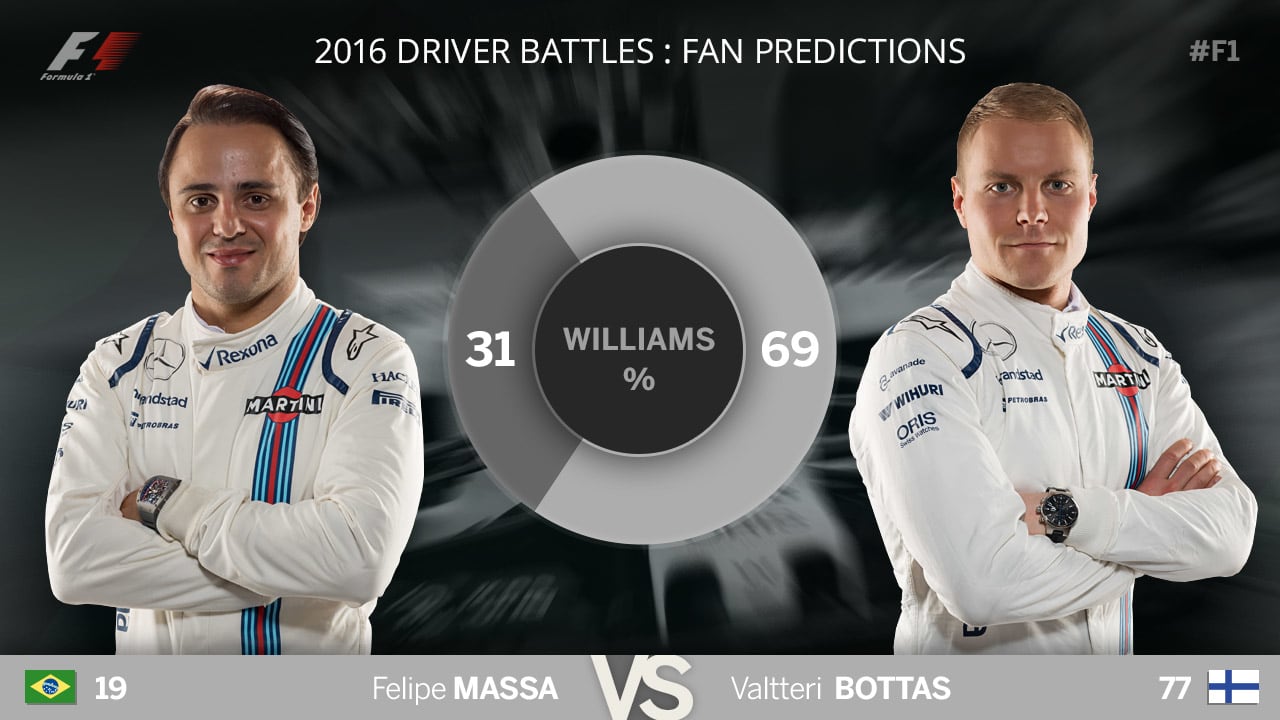 Just 15 points split Valtteri Bottas and the evergreen Felipe Massa in last year's championship, with the pair claiming fifth and sixth respectively. Bottas though had a clear edge in qualifying - and that perhaps had a bearing with the fans, who identified Bottas as the clear favourite pre-season. In Australia, however, things played out very differently: Bottas was eliminated in Q2 (and then lost further ground to a grid penalty) while Massa lined up sixth. Bottas did at least make progress on Sunday, coming through to finish eighth at the flag - but it is Massa who has the early momentum on the back of his top-five finish.

Red Bull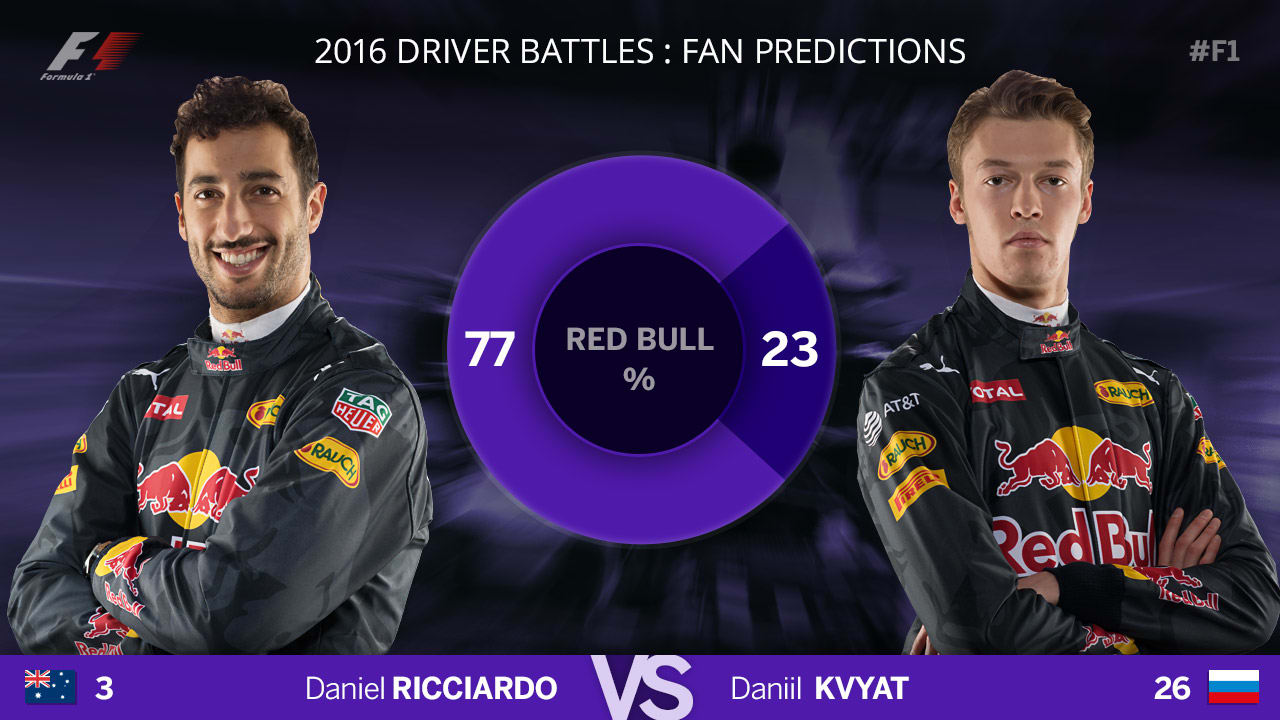 Only three other team battles - at Ferrari, Renault and Haas - were seen as more one-sided than the fight between Daniel Ricciardo and Daniil Kvyat when the fans voted during the pre-season. Ricciardo in fact was beaten by Kvyat in 2015, and trailed his team mate in the opening session of this season - but from that moment on he gained the ascendancy, particularly in qualifying when Kvyat was dumped out in Q1 blaming traffic and then fading tyres. The Russian's luck didn't improve, with his Red Bull grinding to a halt without even making the grid. Ricciardo on the other hand finished a solid fourth, and claimed the fastest lap to boot.

Haas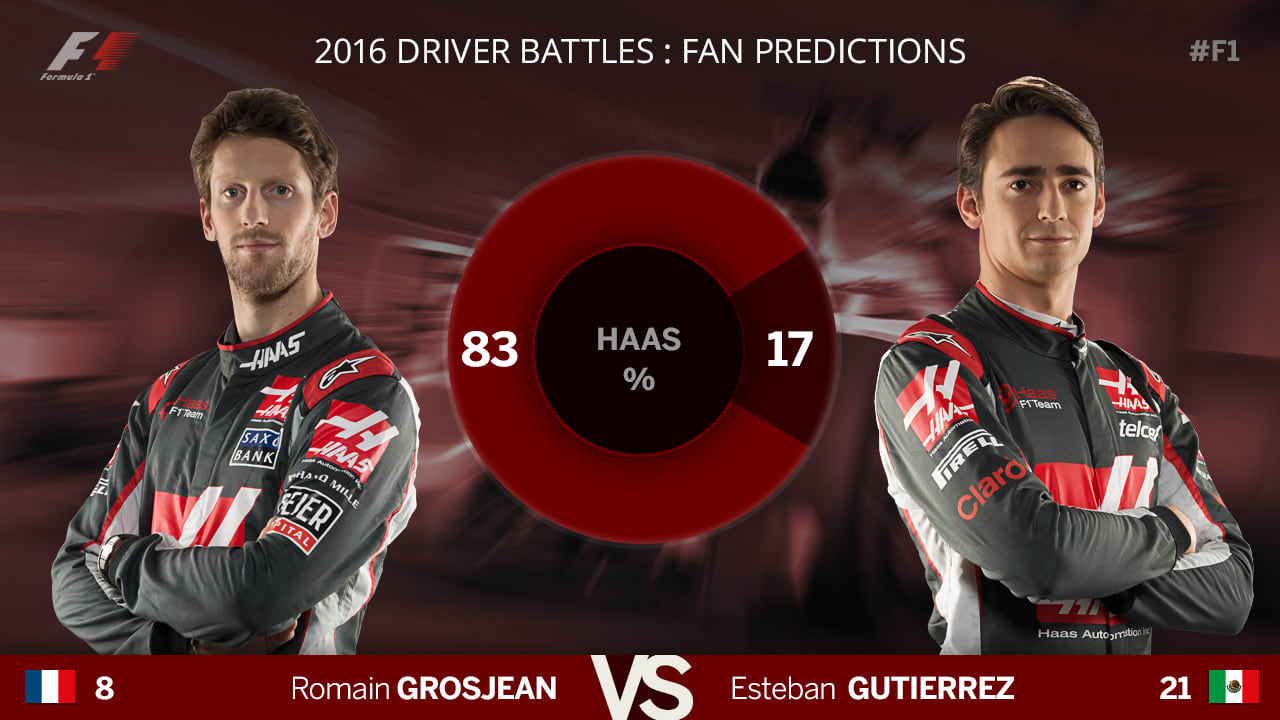 Romain Grosjean underlined why fans billed him as a heavy favourite to win the 2016 Haas duel with a superlative performance in Australia - so good in fact that he claimed the inaugural 'driver of the day' award. The Frenchman's advantage over Esteban Gutierrez was made apparent on Saturday - the pair were 19th and 20th on the grid, but split by almost 1.3s. Come Sunday Grosjean made remarkable progress - helped admittedly by the mid-race stoppage - to come through to sixth. Gutierrez was denied the opportunity to do likewise, eliminated in the collision with Fernando Alonso that led to the red flag period.

Force India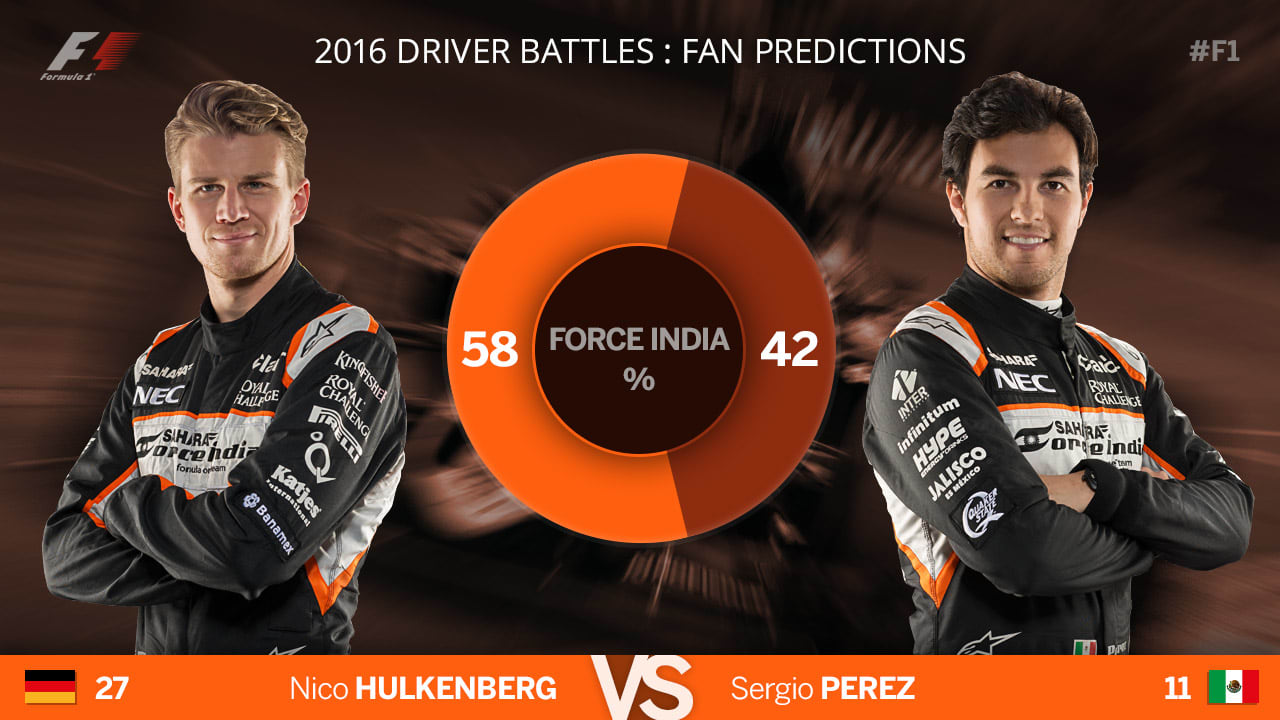 Predicted to be the closest intra-team fight in 2016 bar only Manor, Force India's highly-rated drivers lived up to expectations over the opening weekend with precious little to separate them. Sergio Perez had the advantage in qualifying, but only 0.1s - and one spot - covered him and team mate Nico Hulkenberg. The latter hit the front in the race though, jumping ahead at the start and holding off sustained pressure in the race to secure seventh - six spots better than Perez.

Toro Rosso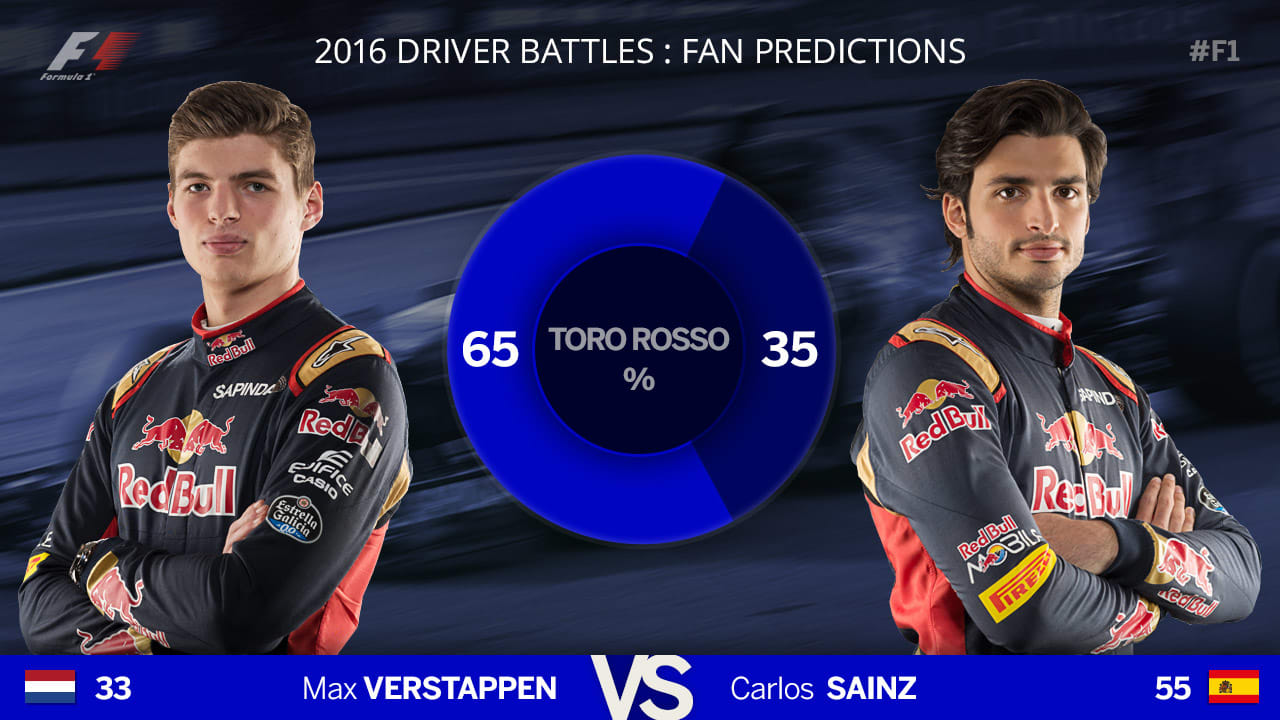 After a stunning rookie season, it was perhaps unsurprising that teenage sensation Max Verstappen was seen as the favourite to win his head-to-head with Toro Rosso partner Carlos Sainz in 2016. Momentum swung between the pair all weekend - Sainz was a superb fourth in FP3 for example, and was ahead in Q2 too. Verstappen finished the faster of the pair in Q3 though, and was ahead in the early stages of the race - only for Sainz to steal ahead in the latter stages, with Verstappen angered by what he saw as a detrimental team strategy. After several heated exchanges, it was Sainz who took first blood, beating Verstappen to ninth at the chequered flag.

Renault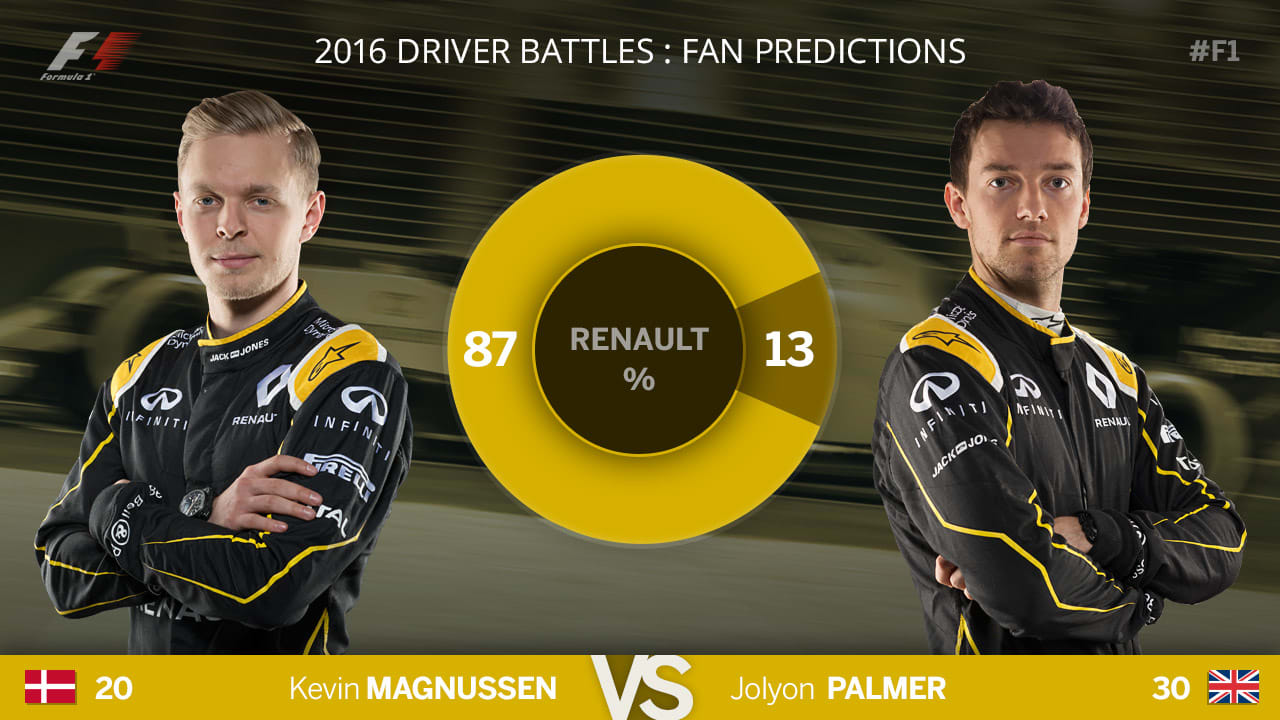 Renault had the most one-sided line-up of every team on the grid according to fan voting in pre-season - but 2014 GP2 champion Jolyon Palmer proved such expectations were well wide of the mark with a highly accomplished drive on debut. Alongside some superb defending, Palmer was within a handful of seconds of scoring points at the first attempt. Magnussen was never quite in the race after suffering a first lap puncture, but managed to fight back to finish 12th, two seconds back from Palmer.

McLaren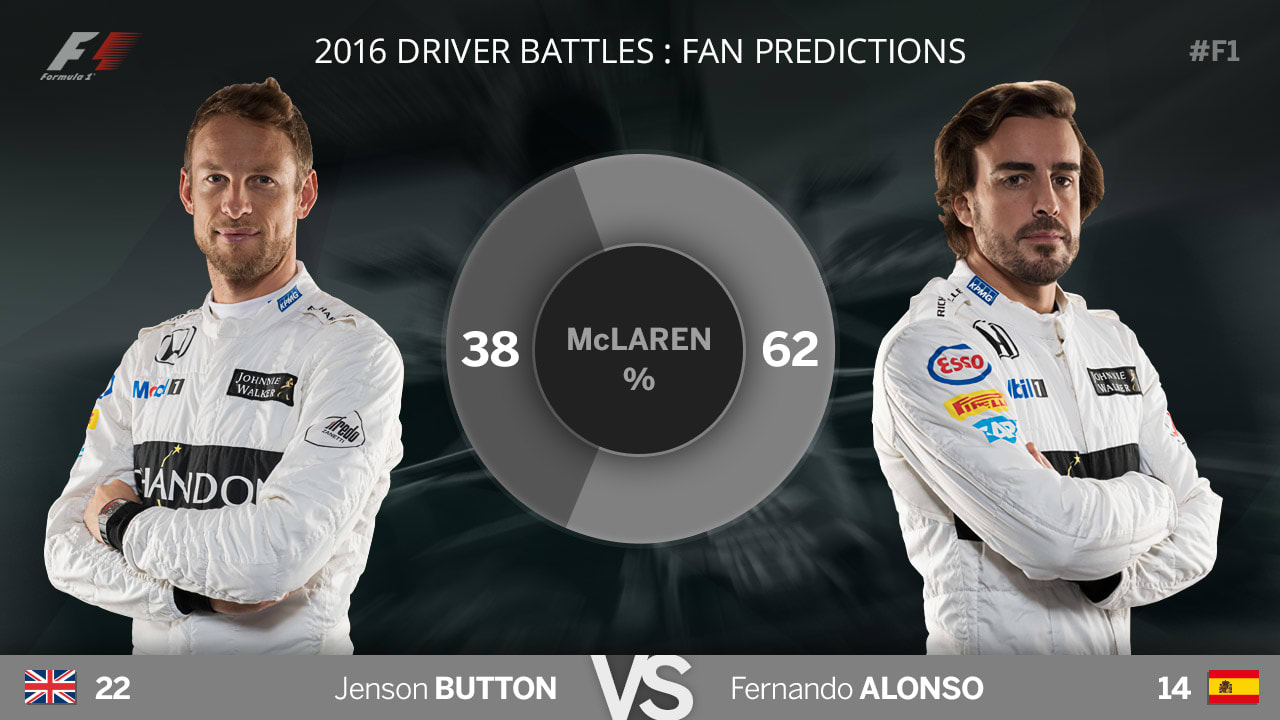 Fernando Alonso's reputation as one of the best drivers in the field played into his billing as the fans' favourite to win the McLaren fight this year, even if Jenson Button had the edge in an admittedly beleaguered season for both drivers and team last year. As it was, Australia underlined just how closely the two are matched. Alonso was 12th, Button 13th in qualifying - and both men had similar race pace too, although Alonso's typically mighty first lap meant he was ahead on the road right up until his dramatic collision with Esteban Gutierrez.

Sauber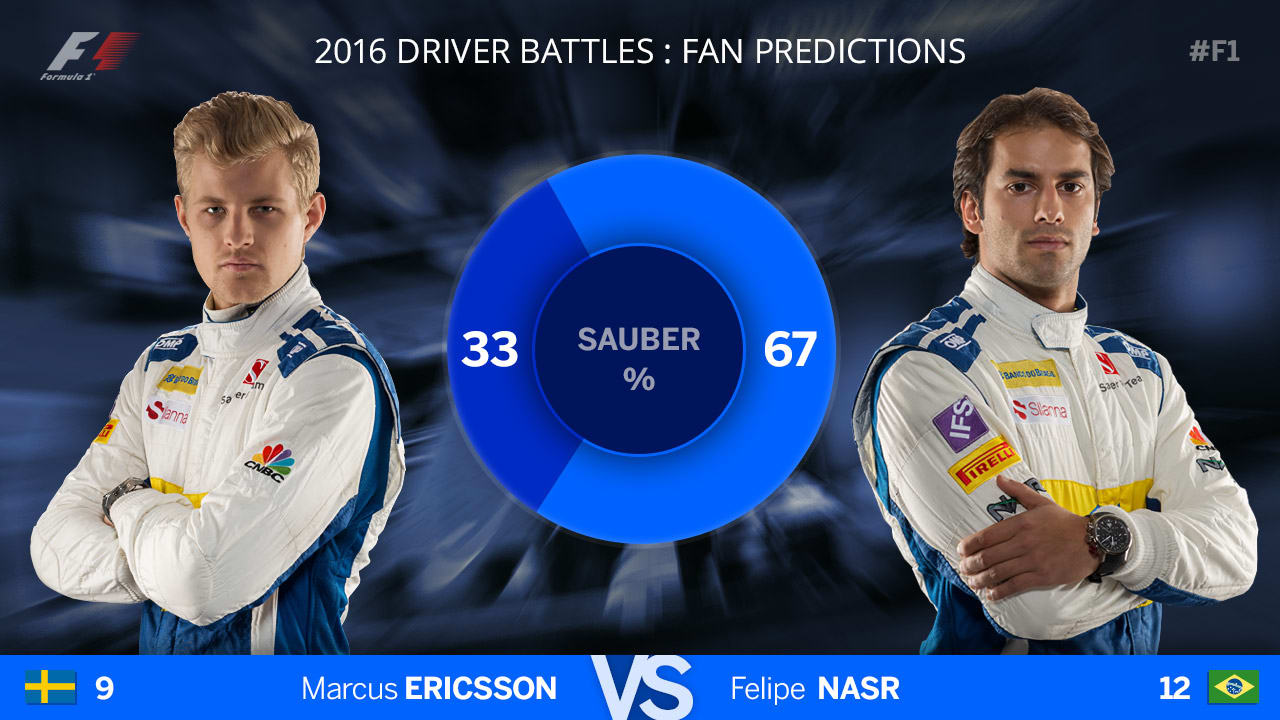 Of the 11 occasions Sauber scored points last year, six were through Felipe Nasr and five through Marcus Ericsson - but when it came to points, it was Nasr who led, scoring exactly three times his team mate's total. No surprise then that the fans tipped him to have the edge this season too, but this was another case of the fight being far closer in reality than the fans' predictions indicated. Ericsson for example had the edge in qualifying - both exited in Q1, but the Swede was more than half a second faster. Nasr got the jump in the race though, even before Ericsson was forced to retire at two-thirds distance.

Manor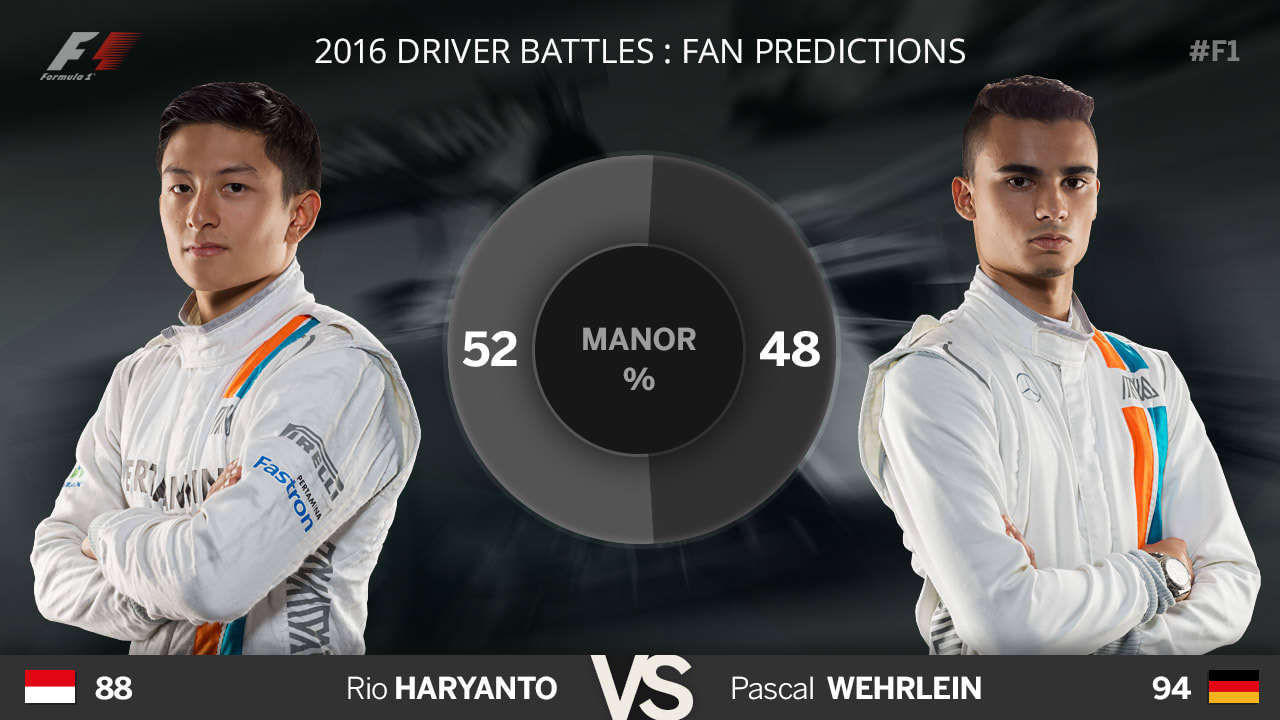 With an all-new, all-rookie line-up, Manor were seen as having the most closely matched team mates of the field according to early fan predictions. Indonesia's Rio Haryanto ended with a slight edge in the vote, but by the narrowest of margins - which was also true of qualifying, where he edged DTM champion Wehrlein by 0.015s. The race was less conclusive, with Haryanto forced to retire on lap 17 - but the early indications suggest both men are very closely matched, as the fans predicted.