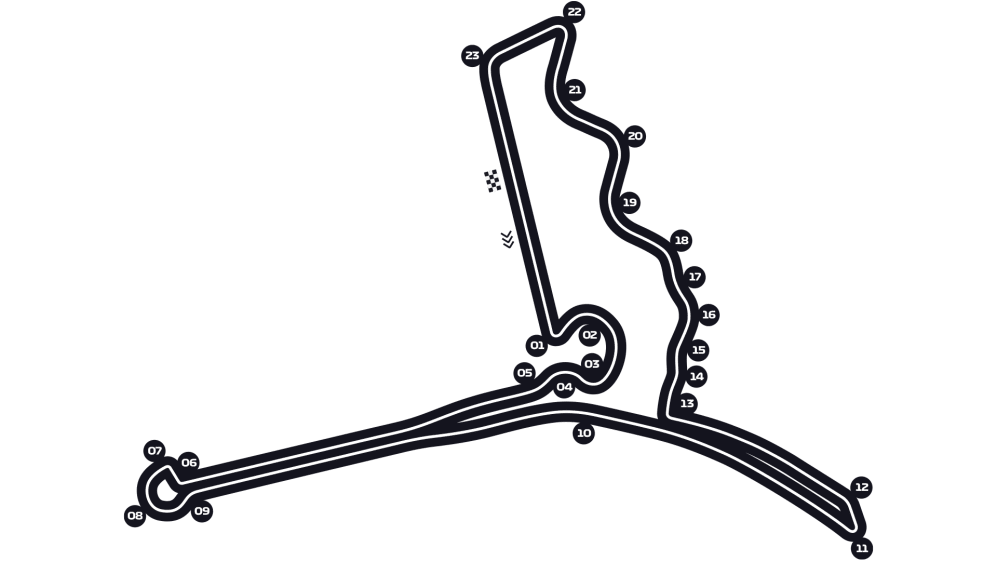 Hanoi Circuit
| First Grand Prix | 2020 |
| --- | --- |
| Circuit length | 5.613 km |
| Number of laps | 55 |
| Race distance | 308.715 km |
When was the track built?
Work officially commenced on the permanent sections of the Hanoi Circuit on March 21, 2019 – although the track will be predominantly made up of public roads in the west of the city, close to the My Dinh National Stadium.
When was its first Grand Prix?
2020 will mark the inaugural Vietnam Grand Prix, the first time the country has hosted a Formula 1 race.
What's the circuit like?
The first track to be designed by Formula 1 itself, in association with Tilke – Hermann Tilke's company, who've given us the likes of the Circuit of The Americas and the Bahrain International Circuit – the Hanoi Circuit will be a 5.6km, 23-turn semi-permanent track, one that's been consciously designed to ape some of the best elements of iconic, existing F1 tracks. There's a bit of the Nurburgring Grand Prix circuit in Turns 1 and 2, a soupcon of Suzuka's Esses in Turns 16-19, while even Monaco has been a reference point, with Turns 12-15 evoking the run up the hill from Sainte Devote to Massenet. The track will also feature a 1.5-km straight, with speeds expected to reach 335km/h.
Why go?
Vietnam is a fascinating country, blending more traditional south-east Asian culture with the country's French colonial past. And while Vietnam is not alone on the F1 calendar in offering visitors the chance to tack on some beach holiday action, the country does boast some of the world's finest stretches of sand, which can be found less than three hours' drive from the Hanoi track – as can the iconic Ha Long Bay, a location used in films like Tomorrow Never Dies and Kong: Skull Island
Where is the best place to watch?
The tight left of Turn 1 into the long slingshot right-hander of Turn 2 is set to be an overtaking hotspot – so a seat in the Turn 2 grandstand should be just the ticket for an afternoon of watching the drivers ducking and diving around each other.