F1 and coronavirus FAQ: Everything you need to know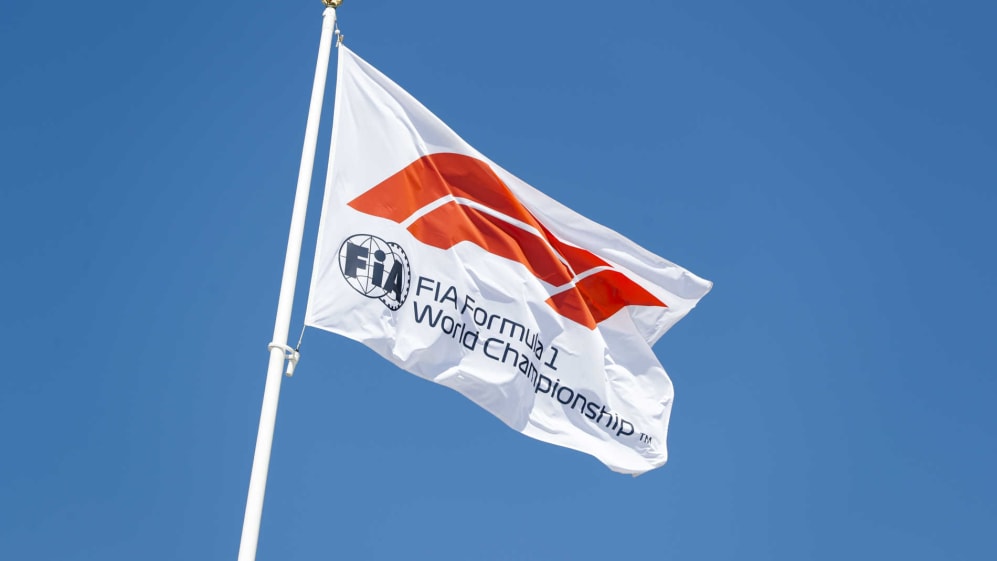 Like every professional sports series, Formula 1 is currently on hold due to the coronavirus outbreak that has forced much of the world into lockdown.
This situation has thrown up a lot of questions about the current season, when we are likely to go racing again, and what it means for 2021 and beyond.
So we've tried to answer all your questions as best we can given the evolving situation. We will be updating this article as and when new information comes to light.
When will the F1 season start?
Given the constantly evolving situation with the pandemic, at the moment it is not possible to say for certain when racing will be able to resume, but F1 CEO Chase Carey said on Monday, April 27th: "We're targeting a start to racing in Europe through July, August and beginning of September, with the first race taking place in Austria on 3-5 July weekend.
"We will publish our finalised calendar as soon as we possibly can," he said, adding: "We all want the world to return to the one we know and cherish, yet we recognise it must be done in the right and safest way. We look forward to doing our part by enabling our fans to once again safely share the excitement of Formula 1 with family, friends, and the broader community."
READ MORE: Statement from F1 CEO Chase Carey – Target is to begin season in Austria on July 5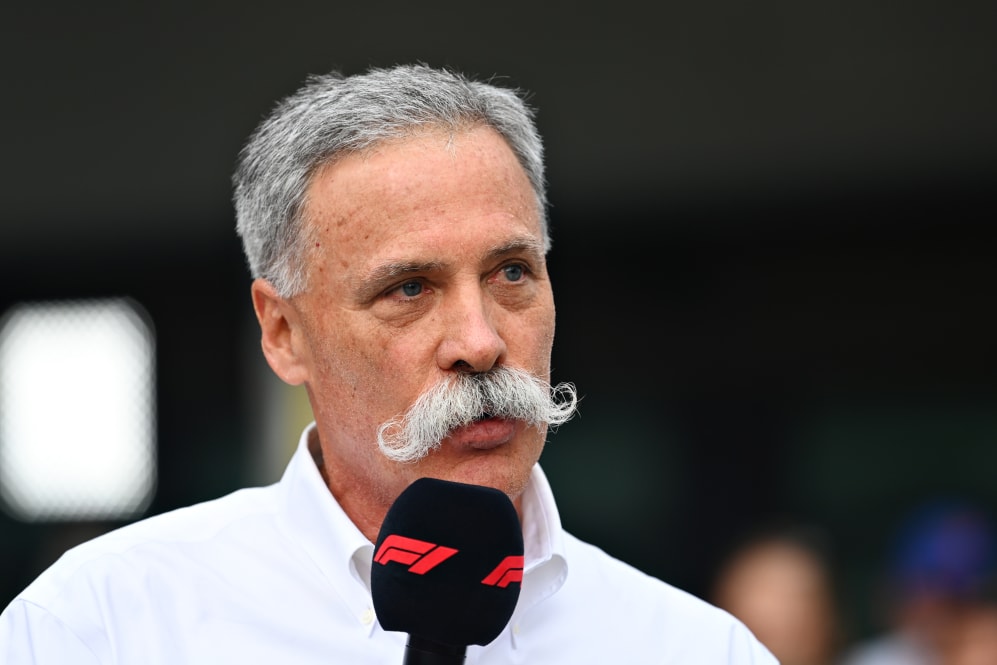 Which races have already been postponed or cancelled?
So far, the first ten races of the season have been postponed or cancelled. These are: The Australian Grand Prix (cancelled), the Bahrain Grand Prix (postponed), the Vietnam Grand Prix (postponed), the Chinese Grand Prix (postponed), the Dutch Grand Prix (postponed), the Spanish Grand Prix (postponed), the Monaco Grand Prix (cancelled), the Azerbaijan Grand Prix (postponed), and the Canadian Grand Prix (postponed).
On Monday, April 27th it was also announced that the French Grand Prix would not go ahead as planned.
Will any more races be postponed or cancelled?
Chase Carey told fans that there is "significant potential" for additional postponements, but none have been announced yet.
F1, the FIA and all the relevant promoters and race authorities are in constant communication about all the remaining races on the calendar, and if any more are postponed, there will be full details on F1.com.
Will there be races held without fans present?
Carey said: "We expect the early races to be without fans but hope fans will be part of our events as we move further into the schedule."
Silverstone Circuit chiefs have already announced that if the British Grand Prix goes ahead in 2020, it will do so without fans in attendance.
How many races will we get in 2020?
The current aim is to stage between 15 and 18 races in 2020.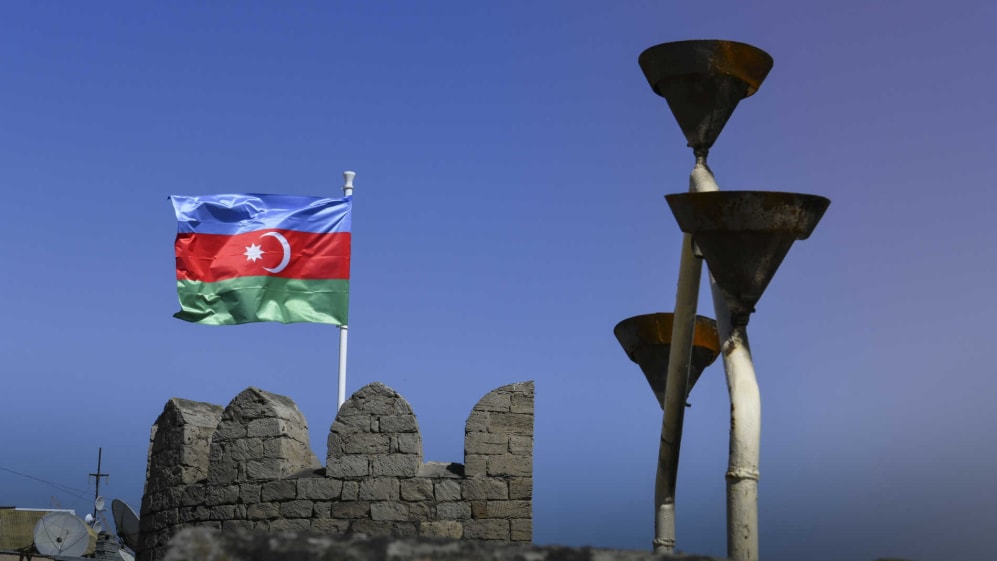 What if I've already bought tickets?
If you bought tickets for races that have been postponed or cancelled through F1Tickets.com, F1 Paddock Club and F1 Experiences, F1 is currently working with each race promoter on the transfer and refund options available to you. We are working at speed to finalise those options and will be in contact with you.
Ticket holders who did not purchase through those routes should get the latest information on transfers or refunds through their point of purchase, either the relevant ticket reseller or the promoter's official website as transfer or refund processes may differ for each race. For races not postponed ticket holders' tickets remain valid.
Will there still be a mid-season break?
No. The traditional summer shutdown – where every F1 team is required to cease all work relating to car development or racing activities for two weeks – was brought forward, initially to March and April, before being extended from the initial three weeks to five weeks. This means there will be no break later in the season.
READ MORE: What does an early F1 factory shutdown mean for the teams?
What will the new calendar look like and when will the races be held?
That is still being finalised, but Carey explained: "We're targeting a start to racing in Europe through July, August and beginning of September, with the first race taking place in Austria on 3-5 July weekend.
"September, October and November, would see us race in Eurasia, Asia and the Americas, finishing the season in the Gulf in December with Bahrain before the traditional finale in Abu Dhabi, having completed between 15-18 races."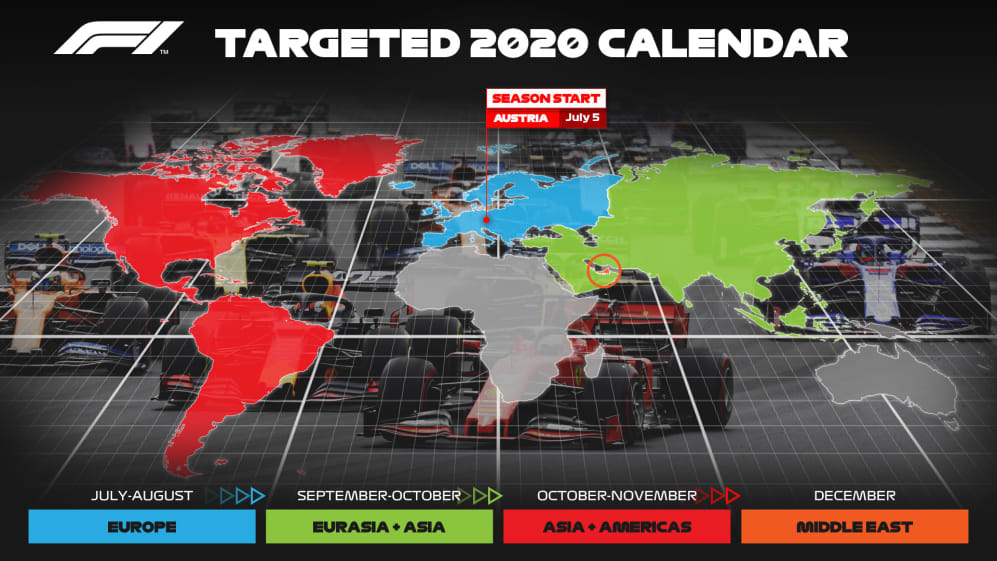 Will the postponed races be rescheduled?
F1, the FIA, the race promoters and all relevant parties are working on ways of slotting in postponed races later in the year. Carey said: "With the factory shut downs being moved forward to March/April the sport now intends to race through the period normally set aside for the summer break and fulfil lost events from the first part of this year."
Is the Monaco race definitely not happening in 2020?
There will be no Grand Prix in Monaco in 2020. Given the fact that the event is held on public roads, and the impact the setting up of the infrastructure necessary to hold the race has on the local population and businesses, the race organisers announced on March 19 that the race was cancelled, rather than postponed for 2020, stressing that "under no circumstances" would it be possible to reorganise the event for later in the year.
READ MORE: Monaco race officials announce cancellation of 2020 Grand Prix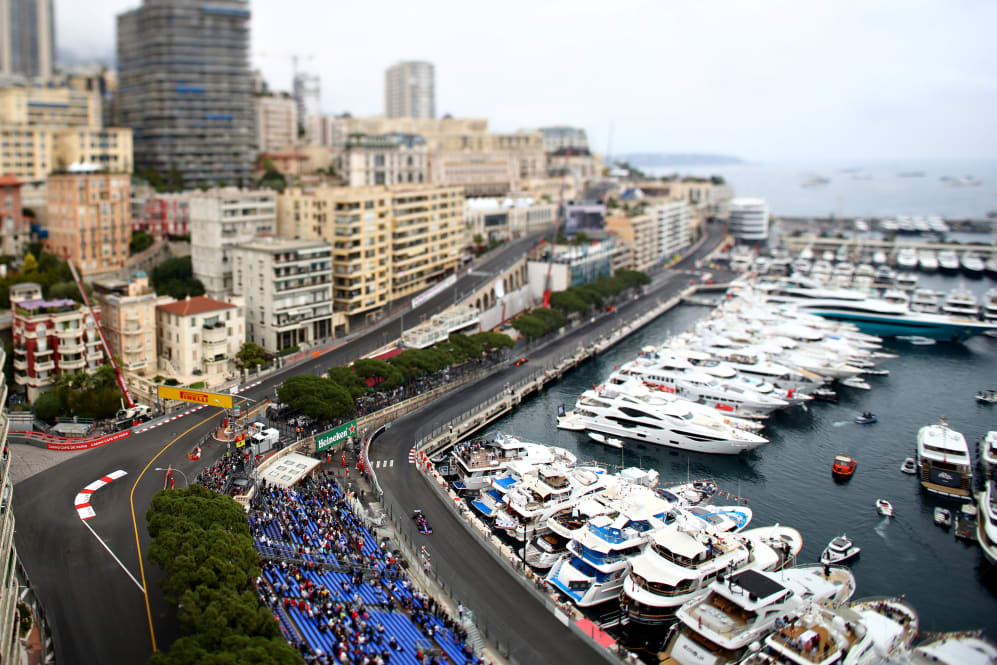 Has anyone in F1 contracted coronavirus?
Yes, there have been two confirmed cases of coronavirus among F1 personnel. The first was a McLaren team member who tested positive for the virus on the Thursday before the Australian Grand Prix was due to take place.
That team member was isolated, while 16 other McLaren employees who had been in close contact were required to spend 14 days in quarantine in Australia. Several of them were tested but none tested positive. All McLaren personnel have returned back to the UK, while the team confirmed in mid-March that the staffer who contracted the virus was recovering well and free of all symptoms.
Pirelli also had one of their F1 personnel test positive following the aborted Australian Grand Prix weekend, but the tyre manufacturer confirmed to F1.com that the staff member was now back home and in full health.
Have any F1 drivers contracted it?
No, so far none of the F1 drivers have tested positive for the virus. Lewis Hamilton revealed in late March that he had self-isolated after he attended an event where two people later tested positive for coronavirus – but said he had shown "zero symptoms".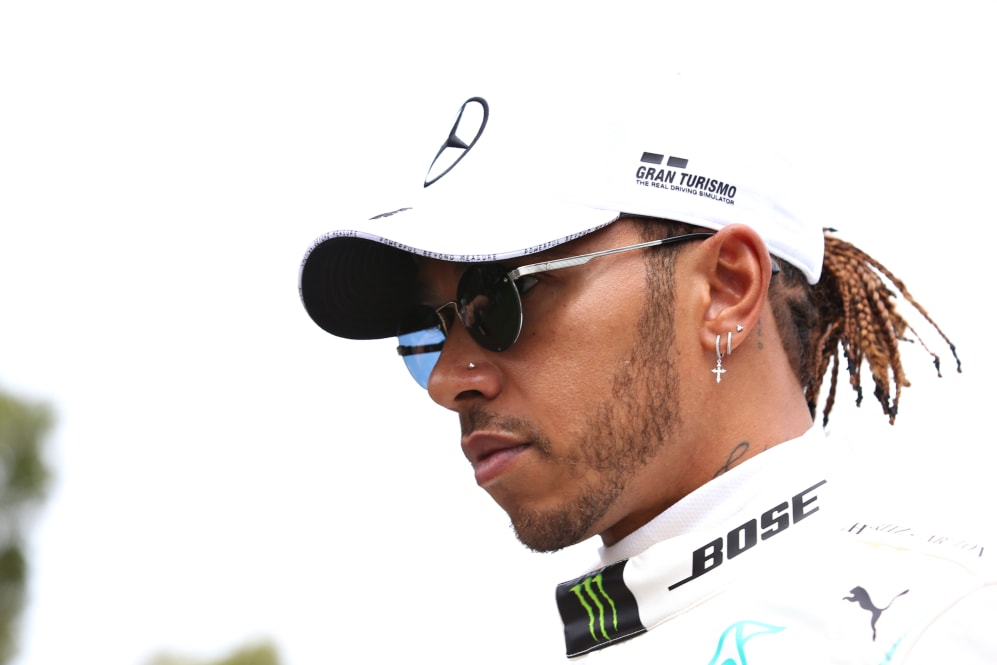 He said he had isolated himself since returning from Australia, but said he was "doing well, feeling healthy and working out twice a day".
There have been no other reports of any drivers contracting the virus, though all are observing the guidelines to stay at home.
What will the delay mean for next season?
The 2021 season was scheduled to see a raft of new sporting and technical regulations introduced to F1 in a bid to make the racing closer and more exciting for fans, but given that the current season will be truncated by the coronavirus pandemic, F1, the FIA and all 10 teams have unanimously agreed to delay the new technical regulations by a year to 2022.
This means the teams' current chassis will continue to be raced through this season and next, with the new generation of cars being introduced the following year.
It is hoped that this will ease the financial burden on the teams, particularly at a time when their income may be reduced because of fewer races this year. However, the new financial regulations – including the new budget cap – will still come into force for 2021.
F1.com's Senior Writer Lawrence Barretto explains what this will mean here.
Is F1 doing anything to help in the crisis?
Yes, the seven UK-based F1 teams have joined a UK industry-wide effort to manufacture and deliver respiratory devices to support the national need.
Known as 'Project Pitlane' the F1 teams' response will see them take on a variety of tasks from reverse engineering existing medical devices, to support in scaling the production of existing ventilator designs as part of the VentilatorChallengeUK consortium, to the rapid design and prototype manufacture of a new device for certification and subsequent production.
Read more about Project Pitlane here.
And as part of that effort, a breathing aid called a 'Continuous Positive Airway Pressure' or 'CPAP', developed by engineers from the Mercedes F1 team and University College London (UCL), and clinicians at UCL Hospital has now been approved for use by the UK's National Health Service for patients suffering from coronavirus.
Mercedes engine chief Andy Cowell said: "The Formula 1 community has shown an impressive response to the call for support, coming together in the 'Project Pitlane' collective to support the national need at this time across a number of different projects.
"We have been proud to put our resources at the service of UCL to deliver the CPAP project to the highest standards and in the fastest possible timeframe."
READ MORE: Mercedes F1 help develop coronavirus breathing device for health service use
What does this mean for the driver market?
Although Max Verstappen and Charles Leclerc signed new long-term deals with Red Bull and Ferrari respectively over the winter, there are a number of top drivers out of contract at the end of this year including Lewis Hamilton and Sebastian Vettel.
The fact that the teams will be competing with the same cars in 2021 as they will this season, could have a big impact on the driver market.
Lawrence Barretto explores the potential permutations here.
Is there any racing action to watch while we wait for the season to start?
Yes. While the 2020 season is on hold, F1 is running a new F1 Esports Virtual Grand Prix series, with live races on Codemasters' F1 2019 PC video game involving current F1 drivers run in place of every postponed Grand Prix.
READ MORE: Formula 1 launches Virtual Grand Prix Series to replace postponed races
It all kicked off with the Bahrain Virtual Grand Prix on March 22 and all subsequent rounds will be broadcast live on the official Formula 1 YouTube, Twitch and Facebook channels, as well as F1.com.
F1 will also be steaming a series of classic races over the next few months, allowing you to re-live some of the most entertaining and exciting Grands Prix from the archives.
Races will be shown on Wednesday evenings and Saturday afternoons on F1.com, and the official F1 Facebook and YouTube channels.
And of course if you want more, F1 TV offers full access to more than 650 historic Grands Prix plus a host of exclusive F1 documentaries.