'He's been a good help for me' – Gasly on how Vettel has mentored him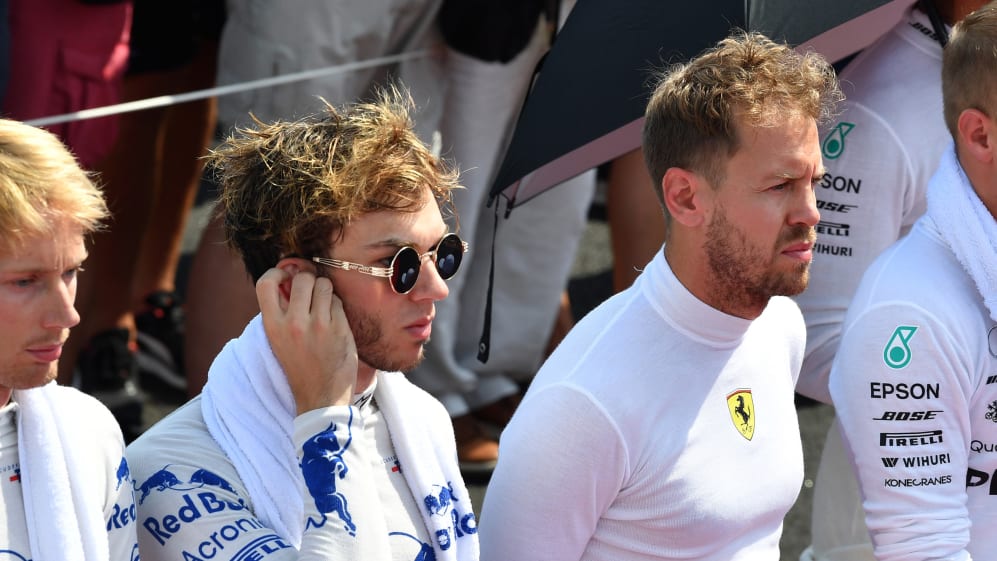 Sebastian Vettel was once the bright young thing in F1, breaking records and impressing with his speed and unerring maturity. The German is now, of course, a four-time world champion and one of the more senior figures on the grid – and it seems he's also taken on something of a mentor's role to one of F1's current crop of young stars: Pierre Gasly.
Speaking on the latest episode of Beyond The Grid, the official F1 podcast presented by Bose, released on Wednesday, Gasly – who will move from Toro Rosso to Red Bull next year – reveals that Vettel has been on hand to provide useful advice at various points in his career, especially when he was on the cusp of F1.
"I get on really well with Seb. He's been a good help for me," Gasly says. "I went to see him after GP2 because it was pretty difficult for me winning the GP2 championship [in 2016] and then not getting the chance to go straight into F1 – being in a good place [with Red Bull] but at the wrong time.
"I just went to see him to say 'Okay, what do you think about my situation? How do you see things and what kind of advice can you give me?' We sat down, I remember, in Mexico after the drivers' briefing and he was just super friendly and super nice.
Seb's really smart and really humble, and for me I really enjoy catching up with this kind of guy – I always learn things from the experience
"He told me his experiences with Red Bull and what he thinks, what I should do and the kind of advice that a world champion can give to a younger driver. He told me Super Formula was a great chance to go abroad and that I just need to keep pushing and show them [Red Bull] that you don't give up, because they keep testing you.
"Even now with the position I'm going to be in, I spoke with Seb a bit and for me at the end of the day he is one of my idols. That may sound a bit strange but he's someone I looked at in karting and it's great to be in F1 with him now. We're going to fight next year but he's someone I really respect a lot and he's impressive as a person. Really smart and really humble and for me I really enjoy to catch up with this kind of guy and always learn things from the experience."
You can hear much more from Pierre Gasly, including insight into how his move at Red Bull came about, his racing career in Japan, his relationship with Max Verstappen, and much, much more, on Wednesday's episode of Beyond The Grid.
To ensure you don't miss an episode, subscribe via Apple Podcasts, Spotify or your favourite podcast app. To check out all the episodes to date, click here.