'I'll try and get my elbows out' – Hartley vows to be aggressive in season finale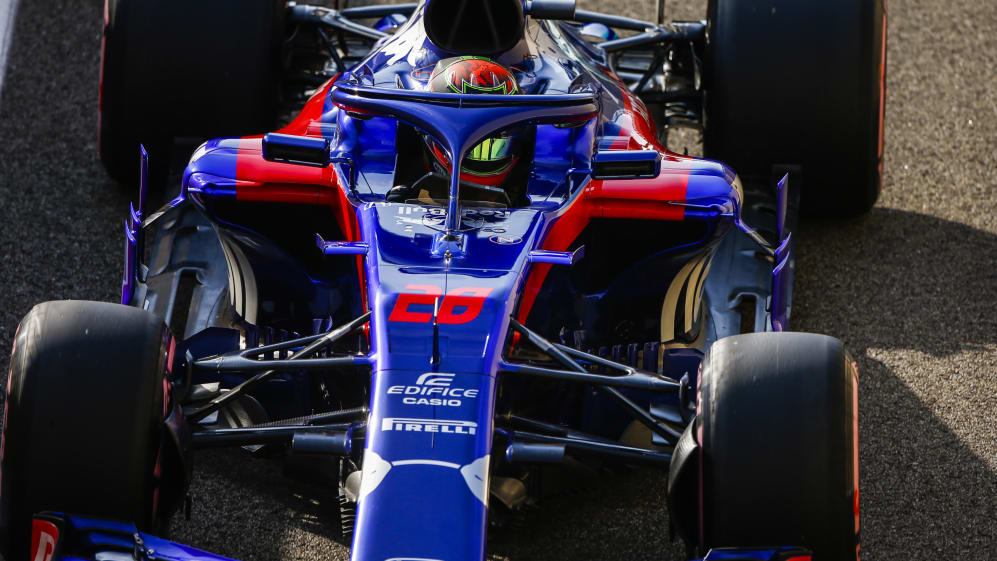 Brendon Hartley is in no doubt that he's driving for his F1 career this weekend, as whispers and rumours continue to circulate around the F1 paddock about whether or not the New Zealander has a chance of staying on at Toro Rosso to partner Daniil Kvyat in 2019. With that in mind, Hartley says he'll come out fighting in Sunday's race at Yas Marina after out-qualifying his team mate Pierre Gasly.
Both Toro Rosso drivers failed to make it out of Q1 in Abu Dhabi, with Hartley out-pacing Gasly for only the sixth time in 2018 – although the Frenchman ended Q1 parked up at the side of the track with a suspected power unit issue – but ultimately missing out on a spot in Q2 by just six hundredths from Haas' Kevin Magnussen. Despite the disappointing qualifying, however, Hartley backed himself for a decent performance under Yas Marina's floodlights in Sunday's race.
"We have put a lot of emphasis on our race car this weekend," said Hartley, "making sure we've got good race pace where we struggled big time… in Brazil. I was P12 in FP3, so we thought at least Q2 was possible – which it was, it was six hundredths off Q2. I wasn't particularly happy with the balance, we didn't have great stability, we came out of the pits with the rear tyres a bit too hot. I mean, there's always a few little subjects, but I don't think it was a bad session.
"Two weekends in a row to be in P16 and just miss out on Q2 is a little bit annoying, but that's part of the game. It was extremely tight.
"There wasn't much between me and Pierre, but ultimately we weren't fast enough. I think he was ahead by two hundredths on the first lap, I was ahead on the second and I think he had an issue on the third one. But it's an extremely tight midfield. We hope that we have good race pace and can make the most of it."
Hartley has endured a difficult 2018, scoring just four points to his similarly F1 experienced team mate's 29, while Toro Rosso team boss Franz Tost has been vocal in calling for the Kiwi driver to up his game to give himself a chance of being kept on at the team in 2019.
It was unsurprising, then, that Hartley went on the defensive when he was asked if he was looking forward to Sunday's race. "I don't know if you're referring to my future," he replied. "I'm just going to be focused on doing the best I can.
"I'll try and get my elbows out. I've had a few good races in the last couple of months. We've still got Sauber on our minds – they are five points ahead but both cars are ahead of us in qualifying tomorrow. Anything can happen. I will do my very best, and so will everyone else."