'It's not what I expected' - Hamilton on Vettel tailing off in F1 title race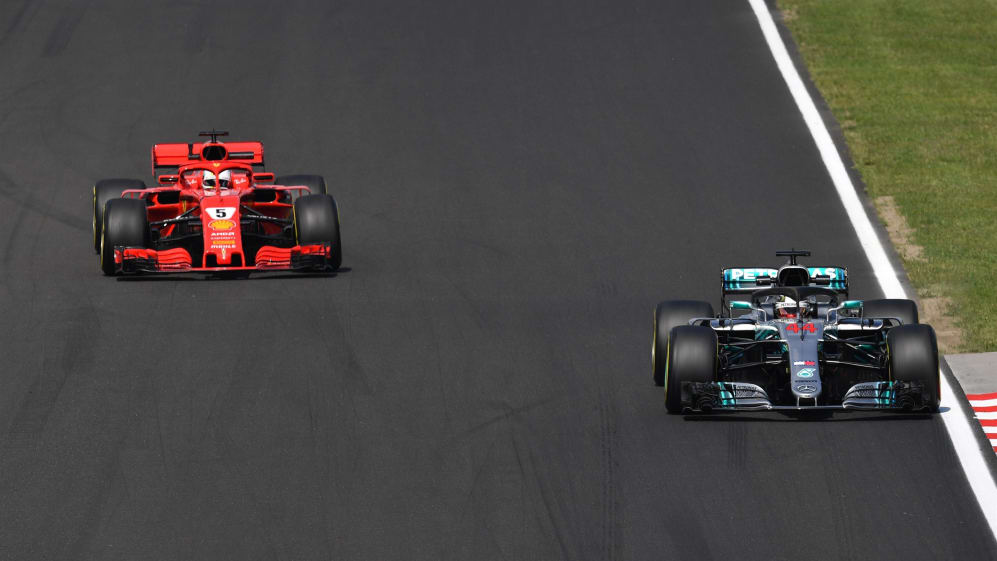 This was touted as the season Mercedes' four-year dominance could end – and in the early stages of the year, it looked like Sebastian Vettel, armed with a strong Ferrari package, might be the man to do it. He held a seven-point championship lead post-Silverstone, but a dismal run has left Lewis Hamilton - and not the German - on the brink of a fifth world title. And even the Briton is somewhat surprised by his rival's drop in form, though he also boldly defended his rival, believing he has received too much criticism this season…
Since that British Grand Prix triumph, Vettel has endured a difficult run of seven races that has yielded just one victory. A costly mistake at his home race in Germany handed the advantage back to Hamilton, and then a string of post-summer break errors – including an opening lap spin in Italy and a botched overtake of Max Verstappen in Japan – have further blighted his title bid.
Hamilton, who cruised to victory in Japan on Sunday, now holds a massive 67-point advantage with just four races to go, and he can secure the championship at the next race in Austin if he outscores his chief rival by eight points.
When quizzed on why he thinks the Prancing Horse's challenge has seemingly faltered this season, the Mercedes star pointed to the Singapore race as a season-defining race for his team. He said: "In terms of Sebastian's performance… Of course, I didn't expect…
"Up until the mid-part of the season they were very strong and then we obviously got to Monza and then after that they were still quite strong from Monza, Singapore and then at Singapore was when it really started to tail off. I definitely hadn't anticipated that they would tail off as they have.
"Not only have they lost a lot of performance, lost performance… just performances have not been coming in the same as they had before, as strong as they were before.
"I don't really have an answer for that and it's not something I'm really focused on. I'm sure Sebastian could tell you why. We've just been focusing on trying to do the best job we can and maximise the potential of our own ability, that's all we can do."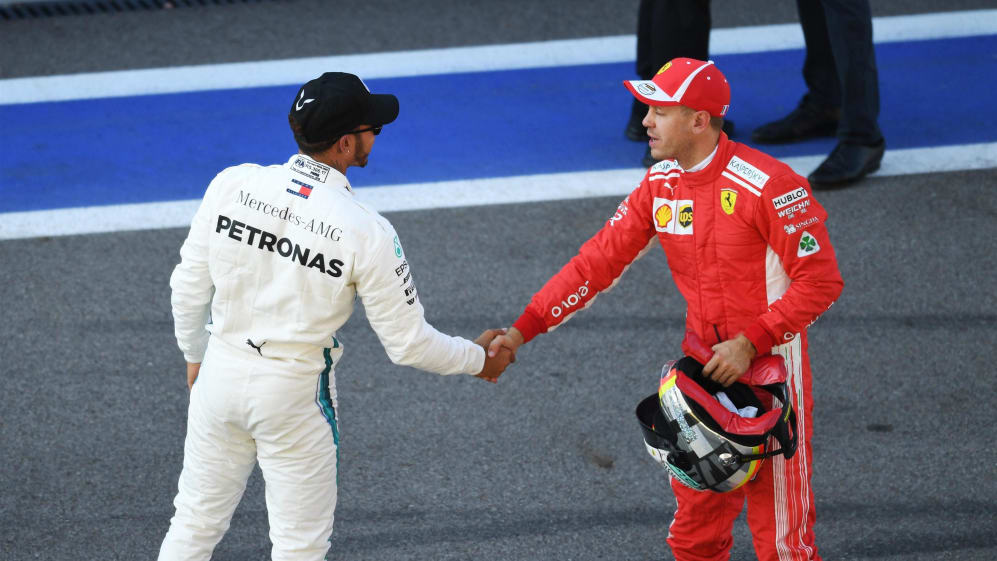 Hamilton also namechecked his Hungarian Grand Prix win - the final race before F1's summer break - as a significant moment in the season, which came as something of a surprise after Mercedes predicted a 'difficult' weekend at the Hungaroring.
He added: "You have to set your sights high and so naturally, as you come into the season, you set the goal high, set the target high.
"When we got to mid-season we got that win going into the break and then again, really pushing to make sure that we come back even stronger so again, set the bar high.
"That's what we were hoping to achieve, it's not always the case, it's really not always the case that you achieve your target but I think we have through really great hard work from everyone."
He did, however, leap to the German's defence on social media on Tuesday, the Briton believing his title rival has recieved too much criticism this season.
Hamilton posted on Instagram: "I feel the media need to show a little more respect for Sebastian. You simply cannot imagine how hard it is to do what we do at our level, for any athlete at the top of their game that is.
"It is to be expected that being humans we will make mistakes but it is how we get through them that counts."