'We have some catching up to do' – Vettel on Ferrari's unsettled Friday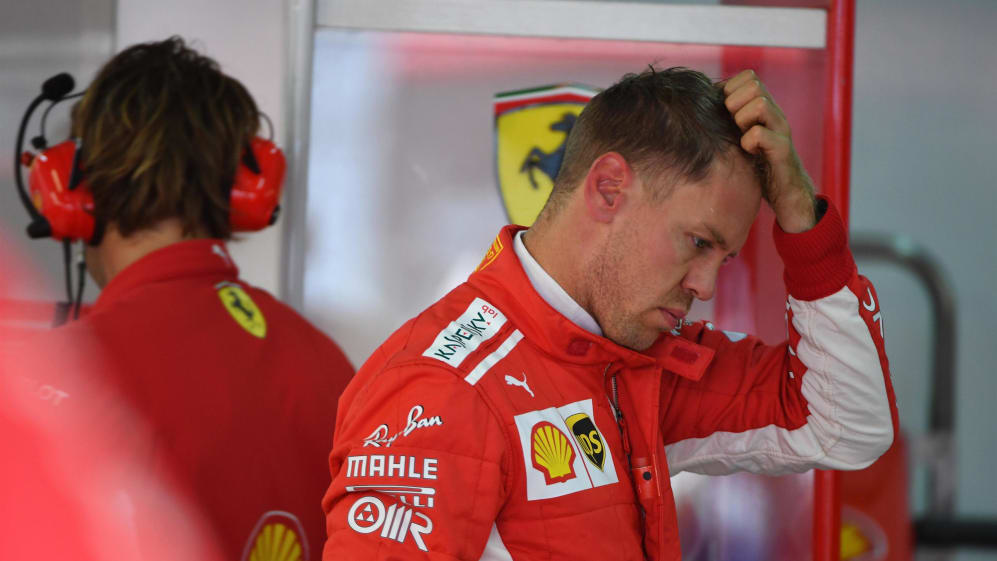 Sebastian Vettel may have led the first free practice session of the weekend in Russia, but his championship rival Lewis Hamilton was close behind despite not running the fastest hypersoft tyre during the session. And when Hamilton did bolt on the pink tyres for FP2, he was able to unleash a lap that was over half a second quicker than Vettel's best...
Valtteri Bottas backed up Hamilton's pace, finishing Free Practice 2 in second place and just 0.199s slower in the sister Mercedes, while even the two Red Bulls were ahead of the Ferraris - at a track where the Milton Keynes team have never previously scored a podium.
All of this was not good news for Vettel or Ferrari, with the German currently 40 points down on Hamilton in the championship race and in dire need of his first win since Belgium. So are Mercedes really looking that strong? Or were Ferrari sandbagging? On the strength of Vettel's comments at the end of Friday's running, it looks as though it may be the former…
"We looked quite far away from the rest of the [front-runners], so not ideal," he said. "We're struggling a bit for one lap but also in the long run [pace], I think we went through our tyres a bit harder and quicker than the rest. We need to have a look.
"And looking at ourselves, it wasn't a good day in terms of feel for the car. I think there's more that we need to get to."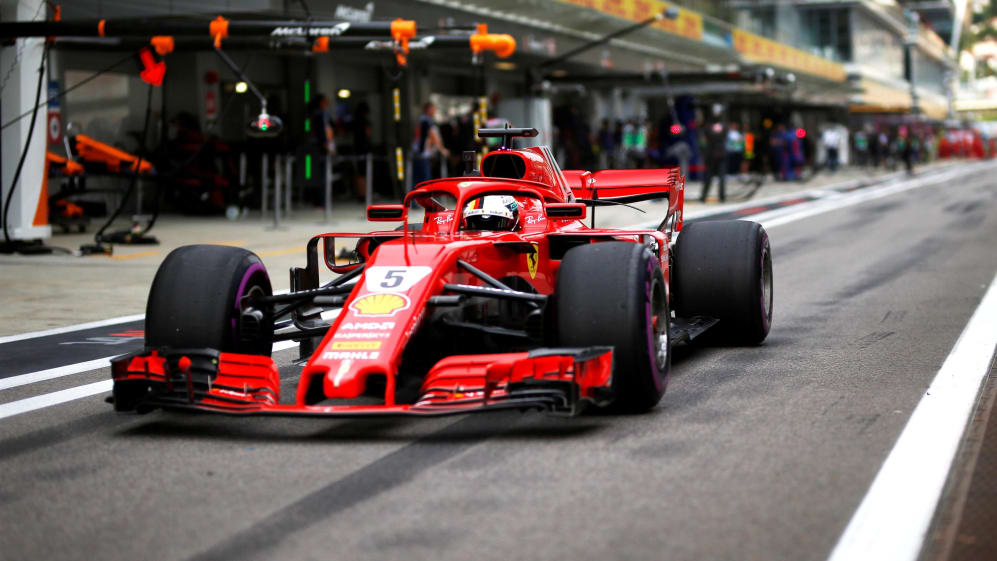 Vettel was also seen to spin late on in the session at the difficult Turn 13, backing up his assertion that he wasn't feeling comfortable behind the wheel of the SF71H.
"That's Friday for you," he said. "Sometimes you have better Fridays, sometimes not. I think for us it wasn't a particularly clean run in the end but still good enough. As I said, we struggled with the tyres with or without the traffic. Certainly the traffic doesn't help, but I think we have some catching up to do."
However, Vettel's pessimism was countered by team mate Kimi Raikkonen's nonchalance. The Finn finished slowest of the leading runners in sixth, a full second off Hamilton's frontrunning pace.
So was Raikkonen alarmed by his lack of speed around Sochi? Not so much…
"I don't understand why people make such a fuss about Friday," he fired back when asked if there was more to come from him. "I guess you (the media) have nothing else to do.
"If you look at all the Fridays, you'll probably see that it's not always the truth that shows on Friday. For us, it's a very normal thing. We try things and see what happens. Do the normal work for tomorrow. In qualifying we will see. It's not an easy place to go fast. As any track, the last tenths are hard to find."
So assuming Ferrari do find enough pace to put them in a competitive position for Sunday's race, can Vettel then count on the support of his Sauber-bound team mate to help him reduce his championship deficit to Hamilton?
"I mean, I want to get the best result possible for myself," said Raikkonen on the matter, "and obviously doing that is the best I can offer for the team."
Perhaps not a response that will add to Vettel's confidence ahead of qualifying in Sochi...