'11th is a bit disappointing' – Lawson frustrated to miss out on points in second Grand Prix appearance at Monza
Having been parachuted in at the 11th hour in Zandvoort, Monza proved something of a relief for super-sub Liam Lawson, as he had the whole weekend to prepare for the race. But try as he might, he couldn't squeeze his AlphaTauri into the points at the Italian Grand Prix.
Lawson wasn't helped by his team mate's power unit failure on the formation lap, as not only did he lose any data and feedback Yuki Tsunoda might have offered during the race, but he also had no one in like-for-like machinery to benchmark himself against.
He started a de facto P11 and that's where he finished at the end of a frantically hot race, which saw 18 cars make it to the flag. He made it to the end via a two-stop strategy that saw the AlphaTauri man overtake Logan Sargeant on the final lap, coming home fractions behind Oscar Piastri's McLaren, after the Australian was handed a post-race time penalty for running wide.
READ MORE: 5 Winners and 5 Losers from the Italian GP – Who made the biggest impression at the Temple of Speed?
"Finishing 11th is a bit like finishing second, it's a bit disappointing," he said afterwards. "We potentially had the speed to finish in the points. It's something we have to look into. I had a bad start so that definitely didn't help.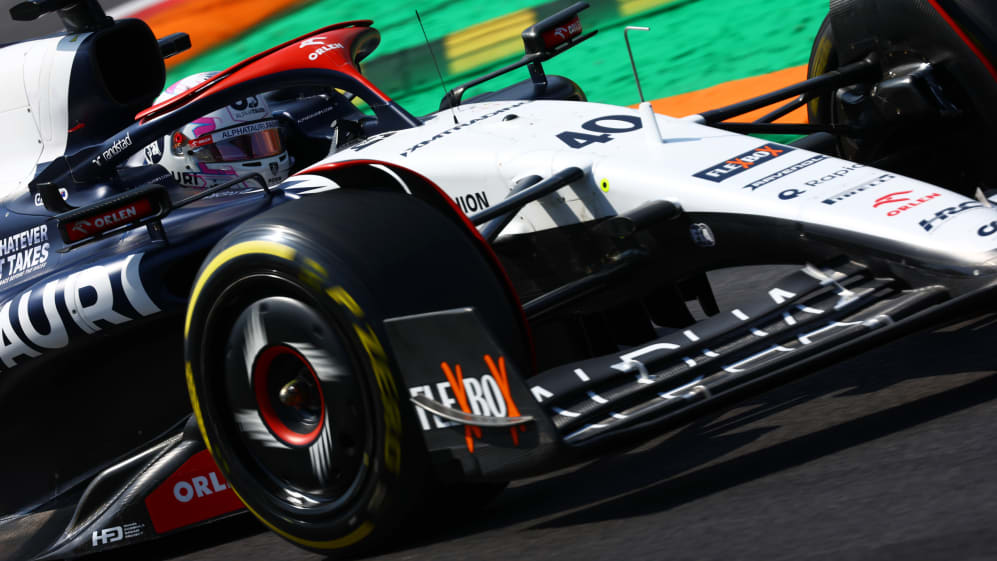 "I still feel like I'm playing catch up compared to the guys around me, but definitely feel like I'm getting more comfortable so yeah, it's obviously a good feeling to have two full races under my belt."
With Daniel Ricciardo unlikely to return for the Singapore Grand Prix – according to Red Bull team boss Christian Horner – and AlphaTauri confirming that Lawson will remain as stand-in until Ricciardo can resume racing, it looks like the Kiwi driver will get at least one more go behind the wheel of the AT04.
READ MORE: Hamilton apologises to Piastri as both drivers give their verdict on Italian GP collision
"These races are longer than I'm used to, so definitely adjusting, but I felt much more prepared than I did last weekend, so I'm happy about that," continued Lawson, who currently races in Japan's Super Formula series.
While he's now taken on the perils of wet conditions and the fastest circuit on the calendar, Lawson now looks set to take on arguably the toughest race on the calendar at Singapore's Marina Bay Street Circuit on September 15-17.