Feature
5 Winners and 5 Losers from the Italian GP – Who made the biggest impression at the Temple of Speed?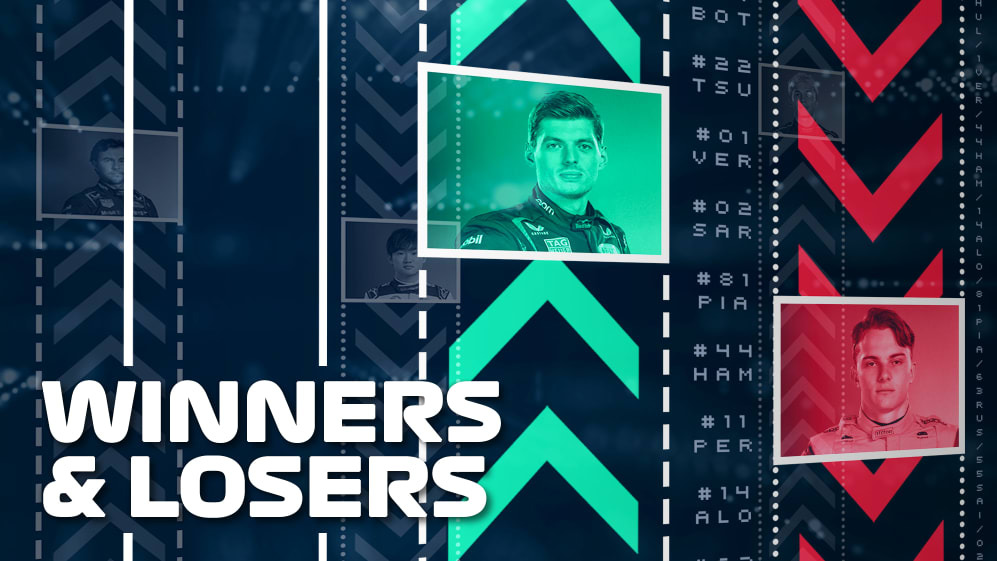 Ferrari's loyal fanbase, known as the tifosi, may not have got their wish of a victory on home soil – but they were treated to a gritty performance from their duo Carlos Sainz and Charles Leclerc that yielded a podium in a thrilling race. We've picked out five winners and five losers from a scorching Italian Grand Prix.
Winner: Max Verstappen
He had to work harder than he has done all season, but that was a fitting way to win a record-breaking 10th Grand Prix in a row for Max Verstappen, 2023's runaway championship leader.
The Dutchman applied relentless pressure on Sainz to eventually force a mistake on Lap 15, opening the door to snatch the lead before he effortlessly romped away at the front.
READ MORE: 'I never would have believed this' – Verstappen in shock after making more F1 history with Monza win
That's his 27th victory since the start of last season, tying Sir Jackie Stewart's entire career total, and moves him 145 points clear at the top – that's almost six race victories' worth of points with eight Grands Prix to go.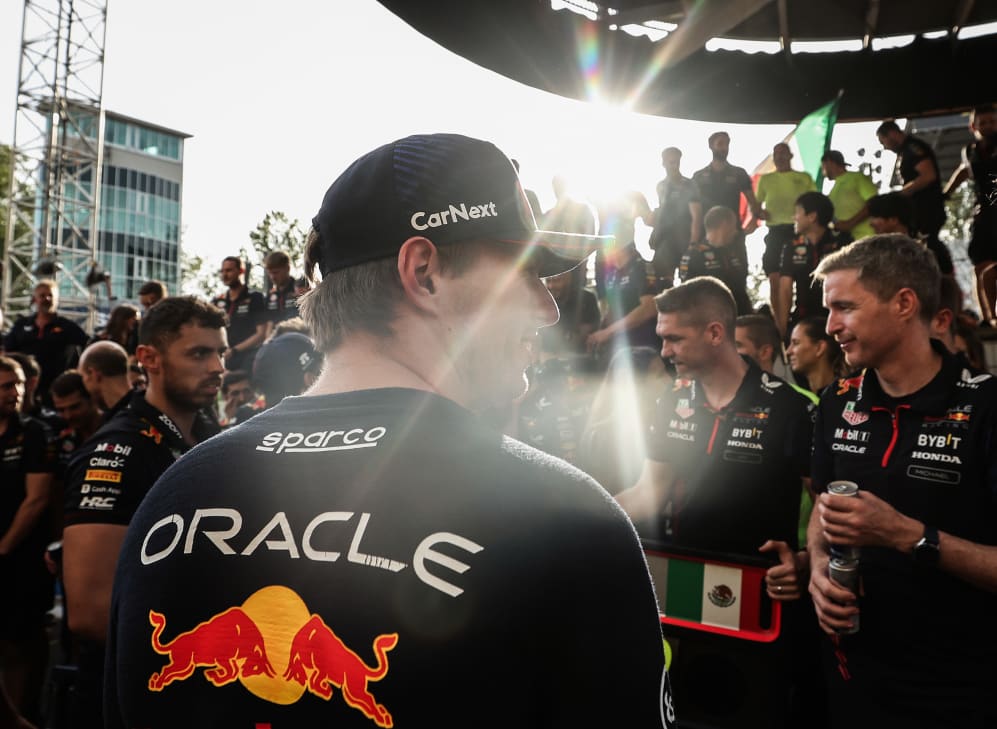 Loser: Yuki Tsunoda
Yuki Tsunoda had high hopes of scoring points for the second time in three races, after qualifying a strong 11th on a track where AlphaTauri anticipated a more challenging weekend.
But the Japanese driver never had the chance to see what he might have done in the race, as a power unit issue struck on the formation lap to prevent him from taking the start.
FACTS AND STATS: Sainz comes closest yet to beating record-breaking Red Bull as Verstappen trumps Vettel
That's the second time in three visits to Monza that he's suffered a mechanical failure in the moments before the race began (it previously happened in 2021).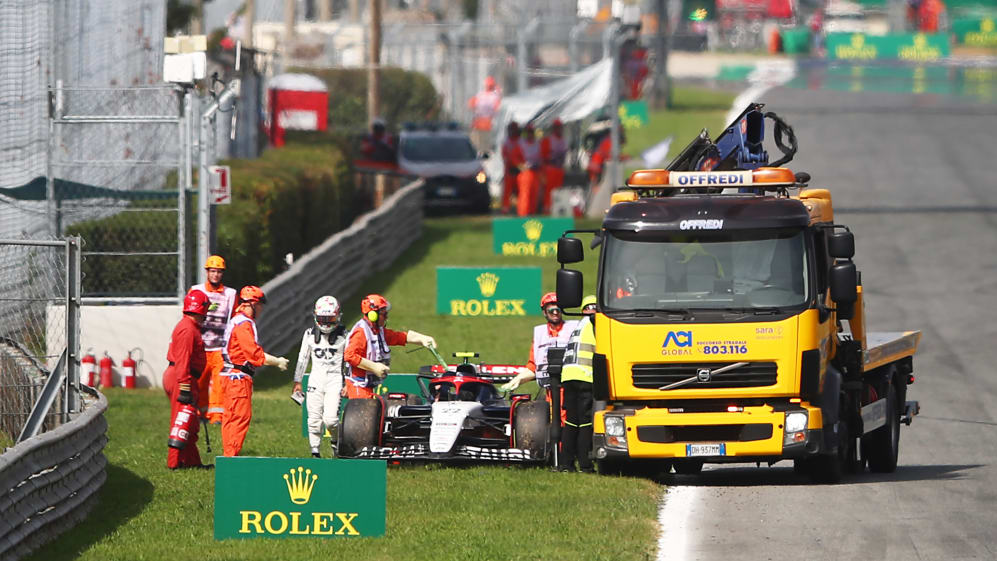 Winner: Sergio Perez
This was one of Sergio Perez's best performances of the season, the Mexican overcoming a crash on Friday and a power unit leak on Saturday to finish second from fifth on the grid.
He dispatched George Russell's Mercedes and both Ferraris to move into second, giving Red Bull their first one-two at Monza and their sixth of the season – a record for the team.
HIGHLIGHTS: Watch the action from Monza as Verstappen seals a record-breaking win
Perez also opened a 49-point gap on Fernando Alonso – the biggest advantage he's had all year – in the fight for P2 in the drivers' championship.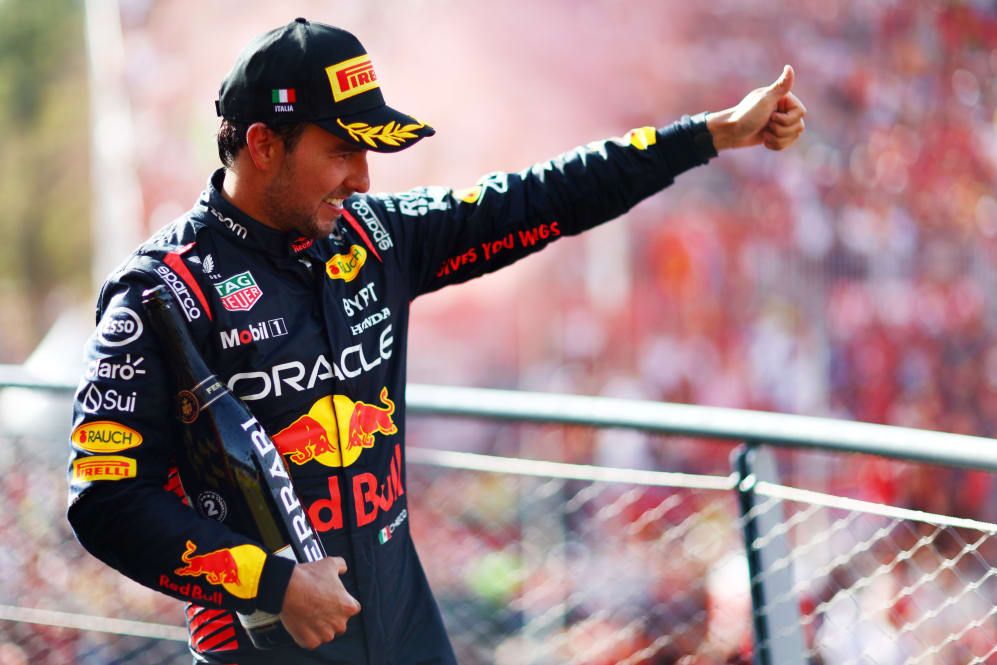 Losers: Haas
Kevin Magnussen described the Italian Grand Prix as Haas's worst of the year, the Dane saying the tyres "were falling apart and there was no balance".
The American team had the slowest car of all at Monza and were the only cars to be lapped in Sunday's race. With Alfa Romeo scoring, their advantage over the Italian team in the constructors' championship (they're fighting for P8) is now just one point.
Winner: Carlos Sainz
Sure, Carlos Sainz couldn't convert pole position into victory, but this was his most convincing performance of the season as he held on for a first podium in 2023.
READ MORE: 'We were at the limit of the regulations' – Leclerc and Sainz reflect on their thrilling Italian GP battle
The Spaniard had the advantage over Charles Leclerc all weekend, Leclerc even copying Sainz's set-up as he tried to match his team mate's pace, and was brilliant in qualifying to take pole.
He led the first 14 laps at Monza, which the longest any non-Red Bull driver has led a race in 2023, while his 11.082s deficit to winner Verstappen was the closest a non-Red Bull driver has come to victory in a green flag race this year.
And with Leclerc finishing fourth, it was the first time Ferrari got two cars home inside the top four all season.
MONDAY MORNING DEBRIEF: Why Ferrari's set-up and strategy gamble to win in Monza didn't pay off
Losers: Alpine
Alpine knew Monza's Temple of Speed, with its long straights, would not suit their car, but they didn't expect it to be as challenging as it turned out.
Pierre Gasly and Esteban Ocon were booted out in Q1 in qualifying – and come race day, they simply didn't have the pace to hunt down points. Gasly ended up 15th while Ocon retired with a steering issue.
Winner: Alex Albon
Williams had high hopes of scoring points on merit at Monza with their slippery FW45 – and Alex Albon delivered with another outstanding drive to seventh.
The way he brilliantly frustrated the McLarens for almost the entire race by fending them off was sensational, especially as the hot conditions made tyre management even trickier.
Seventh equals his best result of the season – he was also seventh in Canada – and it also marked the first time he has scored in consecutive races since joining Williams in 2022.
READ MORE: 'I'm sure Lando didn't enjoy it!' – Albon reflects on more hard-earned points after pipping Norris to P7 at Monza
Loser: Oscar Piastri
Oscar Piastri was on course for a fourth points finish in five races as – not for the first time this season – he proved a match for McLaren team mate Lando Norris, the duo coming so close in the heat of battle at the first chicane that they touched.
However, he sustained damage that knocked him out of the top 10 after Lewis Hamilton cut across him as they fought for position – something Hamilton subsequently apologised for.
And while he had good pace in the final stint, collecting the fastest lap for the first time in his career, there wasn't enough time to haul himself back into the points.
READ MORE: Hamilton apologises to Piastri as both drivers give their verdict on Italian GP collision
Winners: Alfa Romeo
Alfa Romeo's barren run finally came to an end at the Italian manufacturer's home race at Monza as they scored a solitary point through Valtteri Bottas's 10th-place finish.
It is Bottas's second point in 13 races (the other came with 10th in Canada) and helped move the team, who ran a special one-off red, white and black livery at the weekend, to within one point of Haas in the fight for P8.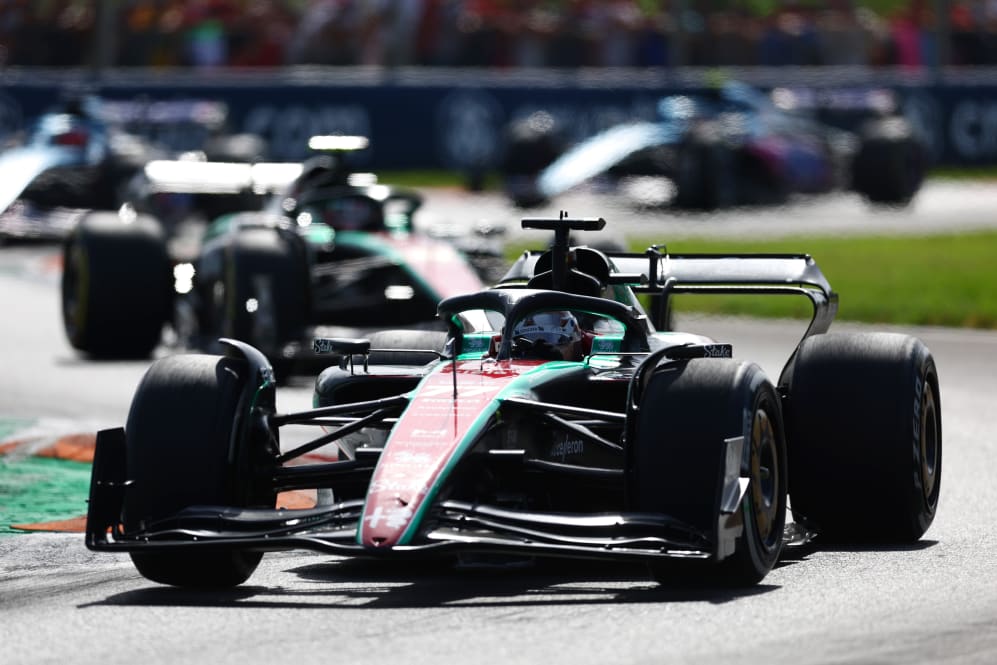 Losers: Aston Martin
From the highs of Zandvoort and a first podium in two months to the lows of a lacklustre ninth place at Monza for Fernando Alonso.
Aston Martin simply didn't have the pace to compete either over one lap or on high fuel at Monza, to deliver what was their worst result of the season.
With Ferrari scoring big, they drop behind their Italian rivals into fourth in the constructors' championship.