12 months on, F1 and F2 outline plans to honour Anthoine Hubert's memory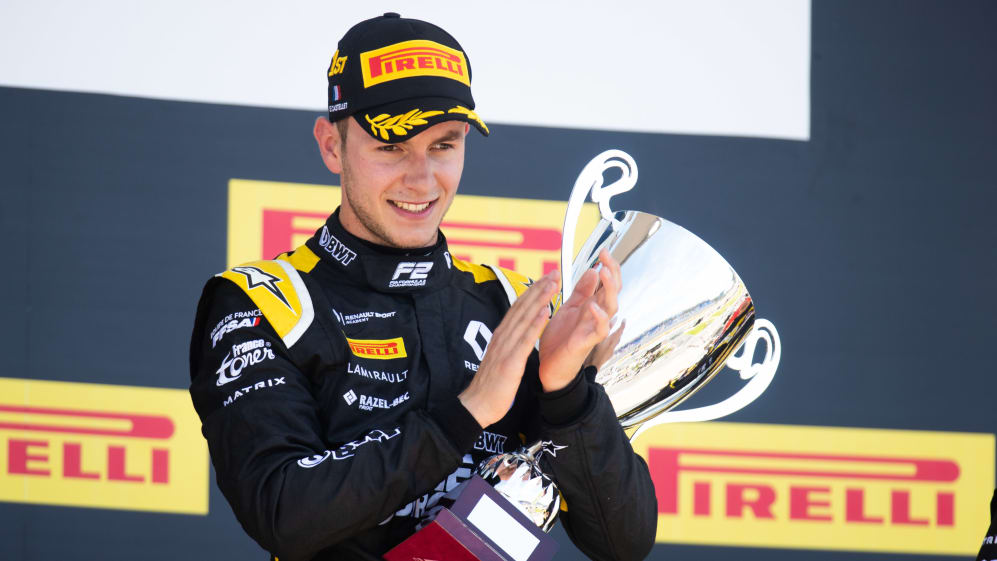 This weekend, Formula 1 and sister championships Formula 2 and Formula 3 return to Spa-Francorchamps for the first time since Anthoine Hubert tragically lost his life in a Formula 2 crash at the Belgian circuit, nearly 12 months ago.
In memory of the late Frenchman's passing, Formula 2 has officially confirmed that the number 19 will no longer be used in the championship. Instead, 19 will forever be Hubert's, with the number a prominent part of a new logo designed in his honour that - in a show of unity - will run on F1, F2 and F3 cars throughout the weekend.
A RACER REMEMBERED: Anthoine Hubert, 1996-2019
A minute of silence will be observed on the starting grid ahead of Saturday's F2 Feature Race, while on Sunday F1 will also hold a minute of silence ahead of the Grand Prix.