Feature
17 FLAT-OUT DAYS: F1's first triple header in focus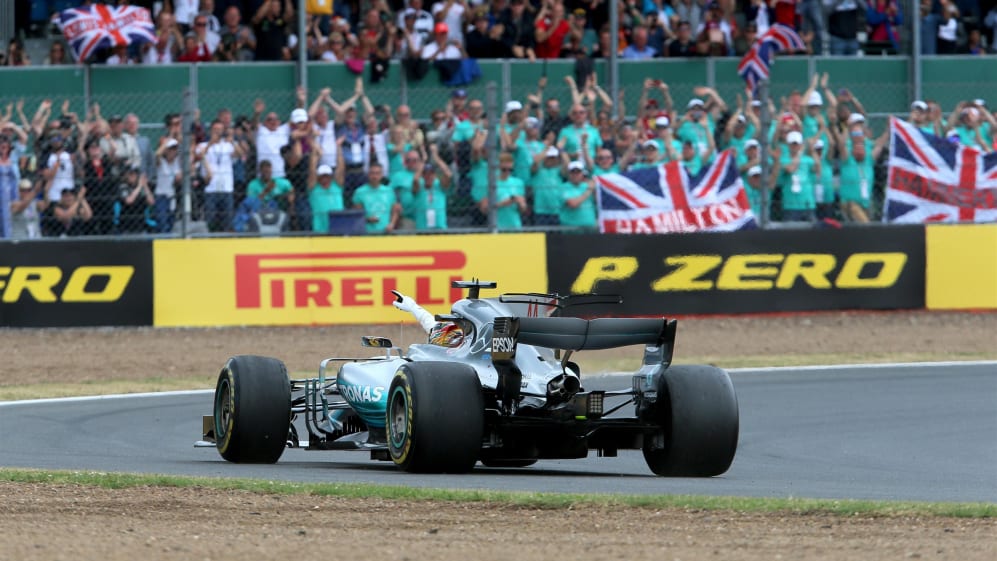 When the drivers touch down in Le Castellet for the French Grand Prix, an unfamiliar challenge awaits them – Formula 1's first ever triple header. This race kicks off three races in a row and given how hotly-contested the season has been so far, it's a potentially crucial period…
Unknown territory
Three races in as many weekends is a first in the F1 championship since its inception way back in 1950, and that's what makes this run a mouthwatering prospect. Back-to-back races have become the norm – there were five in last year's calendar - but never before has the paddock had to travel immediately from one country to another, and then another.
So for the drivers and teams, these races in France, Austria and Great Britain could perhaps be make-or-break for their season. In particular, the trio fighting for the constructors' title – Mercedes, Ferrari and Red Bull – will want to avoid any mishaps at all costs. One poor result could give their rivals the momentum, and with a trio of Grands Prix taking place in such a short period of time, that could prove vital.
There's all to play for in the midfield battle too. With just 37 points splitting fourth-placed Renault and eighth-placed Haas, it's extremely tight. McLaren, Force India and Toro Rosso are also in the mix for that P4, and this particular scrap could have a clear leader post-Silverstone.
For all involved, it'll be a busy period to say the least. They'll kick off a run of 17 flat-out days when they begin opening practice in France, with a much-deserved rest - albeit for just a week before they focus on Germany - coming following the conclusion of the British Grand Prix.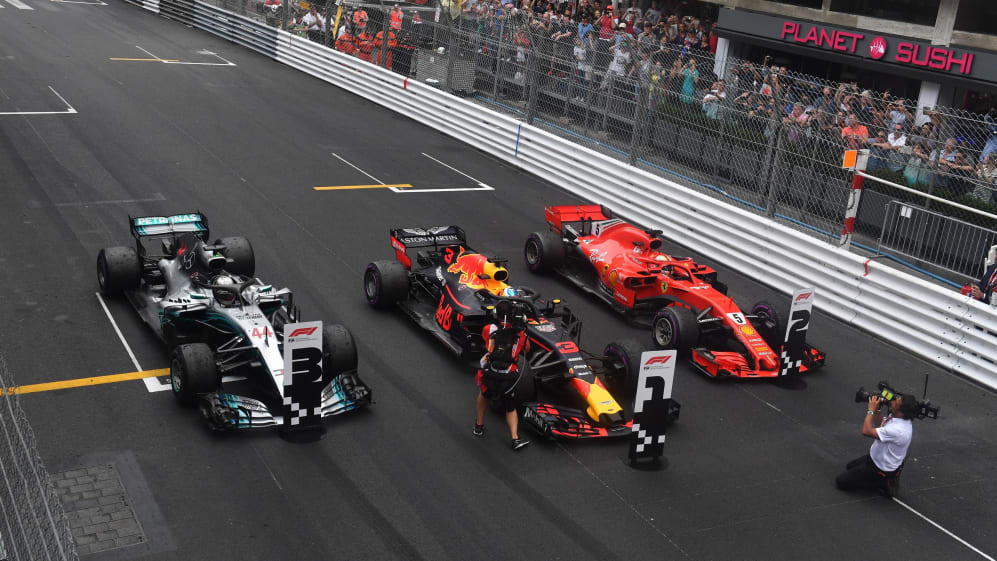 Clocking up the miles
The upcoming French GP is the opening segment of a three-stop road trip, one that consists of a whopping 1,687 miles (2,715 kilometres) and will see those travelling by road rack up almost 27 hours of driving (from France to Austria, and then Austria to England).
Beginning on the Sunday night – just hours after the French GP's finale - the most direct route to Austria will take them up France's coast and through Italy before they reach their destination at Spielberg's Red Bull Ring 701 miles (1,128 kilometres) later. Due to time limitations, most of the teams will not bring their standard European motorhomes to this middle race, and will use different facilities instead.
Then, following the Austria race, they'll embark on a 986-mile (1,587 kilometre) trip to Britain for the final stint of this historic triple-header. It'll take them almost 16 hours - through Germany, Belgium and France - and it's here where they'll be reunited with their motorhomes. There isn't enough time to set them up in Austria, so these will travel immediately from Le Castellet to Silverstone.
However only a small number of team members will be required to travel by road, with the majority flying to all three countries. Even for the drivers, jetting off to three different tracks for F1 action in quick succession will be a first - and will certainly ask a lot of all those taking part in this moment of history.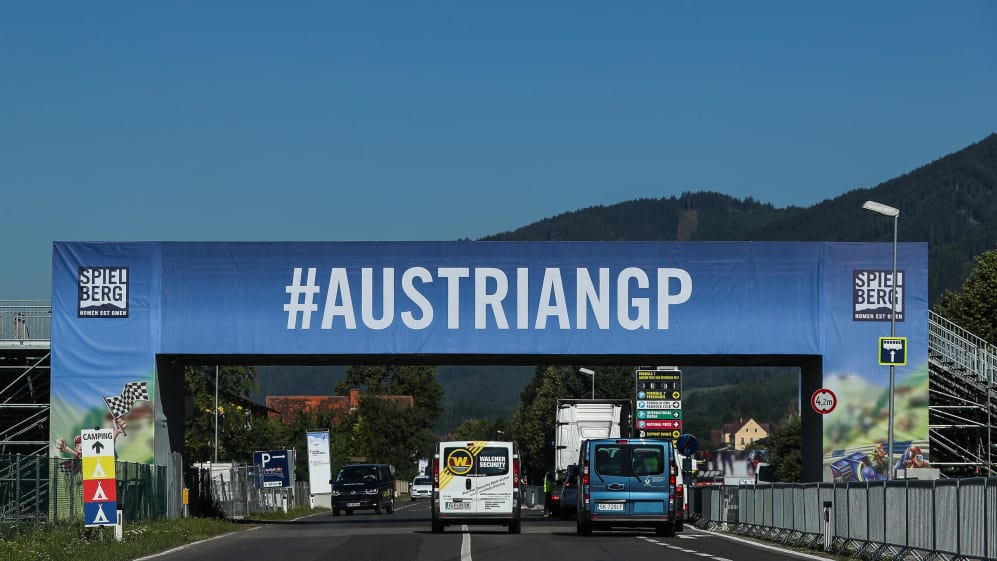 It could have a big say in the title race
With 75 points on offer (25 for each race win), this will be a massive opportunity for the drivers and teams fighting it out for their respective titles. Will anyone win all three? It's hard to say, especially given this is the first French GP for a decade, and the first at Paul Ricard since 1990 - so it adds to the unpredictable nature of this upcoming period.
As it stands, Ferrari's Sebastian Vettel leads Mercedes' Lewis Hamilton in the drivers' standings by just one point – his victory in Canada moving him top again. However as we've seen this season, the tide can quickly turn and a few poor results for one driver, coupled with a positive run for the other, could swiftly change the look of this enthralling tussle.
Those two aren't the only drivers in with a chance of winning this year's crown, though. Hamilton's team mate Valtteri Bottas and Red Bull's Daniel Ricciardo may trail Vettel by 35 and 37 points respectively, but these Grands Prix gives them both an opportunity to get a run of wins together. Should one of them spring a trio of surprises and triumph at all three, we could have ourselves a new championship leader.
The battle for the constructors' title is just as exciting. Mercedes are on top at the moment, 17 points ahead of Ferrari with Red Bull a further 55 back. The Silver Arrows will perhaps be boosted by their recent success – they've won the last four races in Austria and the last five in Britain – but their title rivals have put up a good fight so far this year.
We've been treated to an unpredictable season this year, packed with some unexpected wins and some huge crashes, and it could get even better over the next few weeks...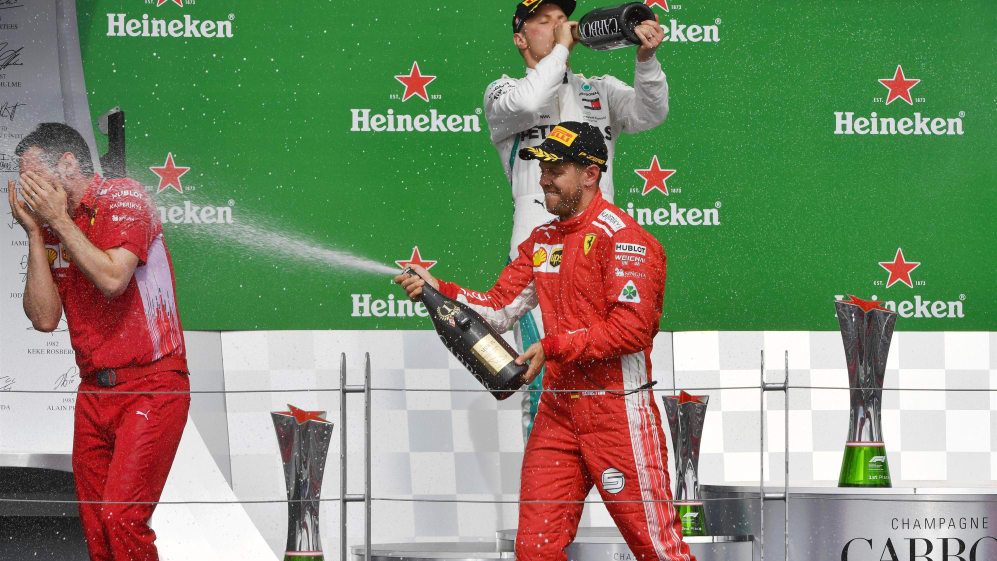 Sit back and enjoy plenty of racing action
Having had just one set of two back-to-back race weekends so far this year, the prospect of three Grands Prix in a row is certainly a mouthwatering one - especially for the adrenaline-hungry drivers.
During this period, they'll take part in a mammoth 176 laps of racing. France, which takes place at the 5.842-km Circuit Paul Ricard, is expected to be set to 53 laps for its return to the calendar. The shorter Red Bull Ring, a 4.318-km track in Austria, is a 71-lap race while the British GP will provide 52 laps of racing.
There's no forgetting the countless laps the teams will clock in practice and qualifying either. It's sure to be a busy period for all those involved – and one they won't forget in a hurry.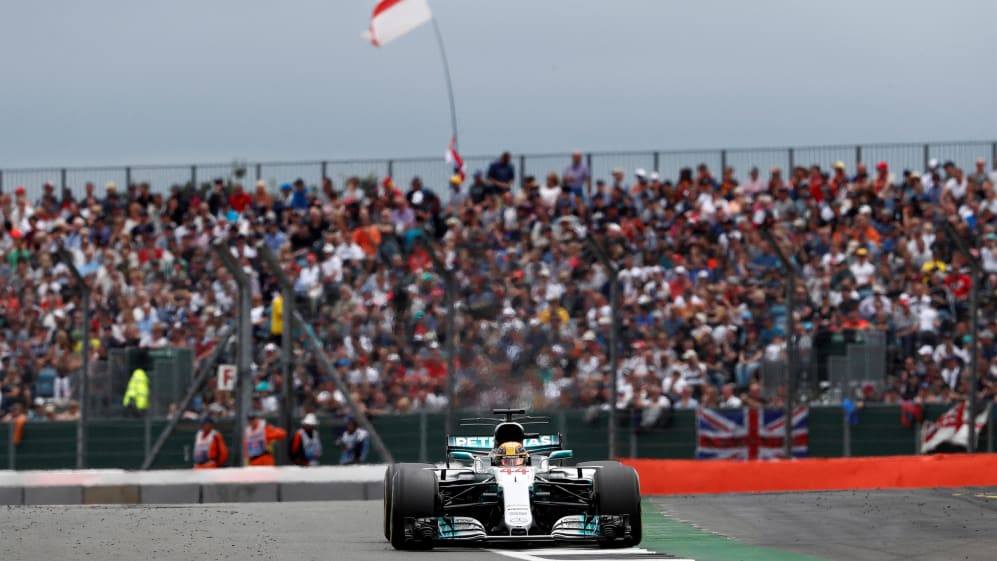 What about the tyres?
A lot of rubber will be used at these three races, with Formula 1 tyre suppliers Pirelli supplying 1,200 sets of compounds to all the drivers over the course of this three-week period.
Each car's full race weekend allocation consists of 13 sets of dry-weather tyres, four sets of intermediate tyres and three sets of wet tyres – meaning each individual will have 20 sets available to them at each race.
The use of intermediate and wet tyres is dependent on the weather conditions in each country, but with teams often ploughing through the tyre compounds to master their strategy, we'll certainly see plenty of pit-stops and tyre changes.