2018 my best year in F1 – Hamilton after winning fifth world title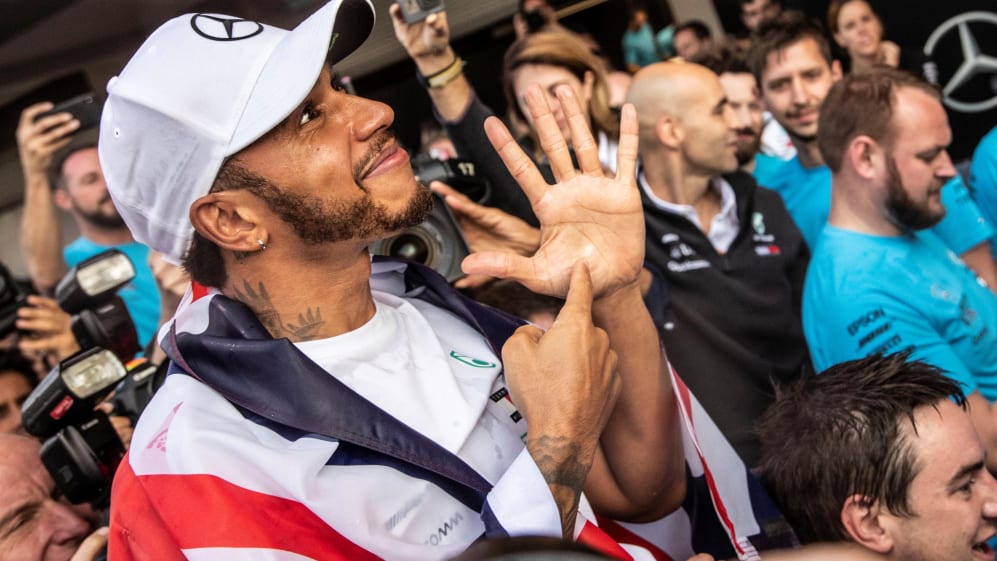 Lewis Hamilton may not have been at his very best in Mexico as he crossed the line fourth - but it was more than enough to secure a fifth world title as the hard work had already been done. For much of this year, Ferrari had the best car and Sebastian Vettel put it to good use early on. But Hamilton never gave up and then hit back after the summer break with a killer blow of four successive wins to wrest control. No wonder he ranks it as his best…
"That's how you do it baby." That was the pre-recorded message from Hollywood legend Will Smith that was played to Hamilton on team radio as he cruised around on his cool down lap in Mexico City. In finishing fourth, it ended a run of 10 successive podium finishes. But that consistency is just one of the reasons why Hamilton clinched his fifth win – fourth in five years – with two races to spare.
"It's definitely the best year," said Hamilton, who climbed the pit-lane fence after his team photo to celebrate with fans. "Ultimately it was the goal. When I won the championship last year, I was like how am I going to improve? How can I be fitter? How can I be more focused?
"How can I manage my time better and how can I just be a better all-round driver, not just in the car, but also in my team, in the garage, with my engineers, back in the factory? Just in all areas.
"This year I have been able to lift them all up. I don't know if that's something that comes with age. But I'm sure the experience helps. I honestly feel like I've performed my best this year. So I'm very happy with how it's gone."
How Hamilton's race unfolded
Hamilton joins Michael Schumacher and Juan Manuel Fangio in an elite club of drivers to have five world championships or more – but he had to work hard for it to finally get over the line.
He passed Daniel Ricciardo at the start to run second, but he and Mercedes team mate Valtteri Bottas struggled with tyre management throughout the Grand Prix and he ultimately faded to finish fourth, as Max Verstappen clinched victory.
"It was a horrible race," he said. "I got a great start. I was really working my way up. Then I don't know what happened after that. We were struggling, both Valtteri and I, and I was just trying to hold on and bring the car home."
His technical chief James Allison added: "Today was painful, painful indeed. But the overall achievement is magnificent and Lewis's driving this year has been peerless so we have to be happy. You have to remind yourself to be happy when you just took a bit of a pasting like that."
Championship 'a team effort'
Hamilton was quick to thank the team and his family for the support in helping him achieve his landmark title. "It's something that of course I've dreamed of, but never in a million years thought I'd be standing here today as a five-time world champion," he said. "I never knew it was going to happen.
"I'm just so grateful for everyone who has helped me be here - the guys here at the garage, the guys at the factory who have helped me raise the bar and lift this cup. Without them I couldn't have done it. My family as well, I mean my dad truly believed out and out that we had it above all the other drivers when we were younger."
Hamilton has two years on left on Mercedes contract and suggested after the race that he still has the same determination to succeed on the track, which he has had all of his life. But could he go on to match Schumacher's tally of seven?
"Oh my god," he said. "Let me just realise first that I've won this one. I don't know, but it's very, very weird. I remember when I won a championship in Formula 3 years ago, a European championship, and even then it didn't register. I hope that this kicks in soon. I definitely feel more excitement coming as I'm thinking about it more."