The 2019 F1 season launches in Melbourne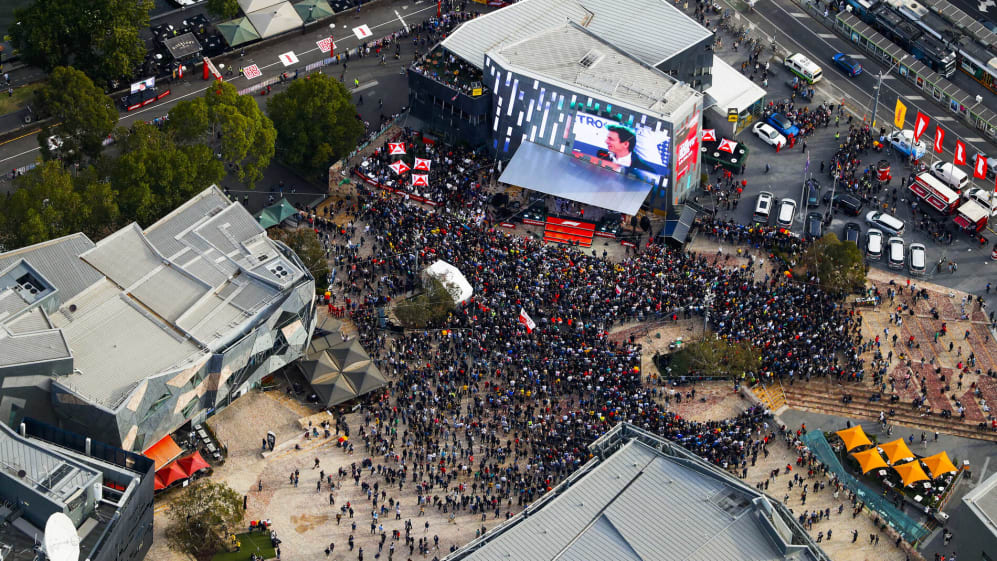 F1 2019 is go! Ahead of Sunday's Formula 1 Rolex Australian Grand Prix, the new championship year was officially kicked off at F1's inaugural Season Launch Event in Federation Square in the vibrant heart of Melbourne.
With all 20 drivers and their respective team principals there to lend a hand, thousands of F1 fans turned out at the free event in downtown Melbourne to help get the year off with a bang.
"I wasn't expecting to see so many people here," said a shocked Lewis Hamilton on stage, with the Briton now set to begin the defence of his 2018 crown and go after his sixth title in 2019. "This turn out means it's probably going to be a good weekend!"
The man expected to prevent Hamilton from taking that sixth title is Ferrari's Sebastian Vettel – and speaking to his old Red Bull team mate Mark Webber, who co-hosted the Season Launch Event, Vettel said Ferrari were looking to 'turn the page' on a sometimes-frustrating 2018 this season.
"For sure it's a new challenge," said Vettel. "But I think for the whole team, we try to obviously turn the page. We had our weaknesses last year here and there and we obviously try to fix those and do much better this year. So far, the spirit is right, the team is on track, the car feels good so let's see how we start the year."
Check out photos from the first ever F1 Season Launch Event in the gallery below.