Opinion
5 Bold Predictions for the 2019 F1 season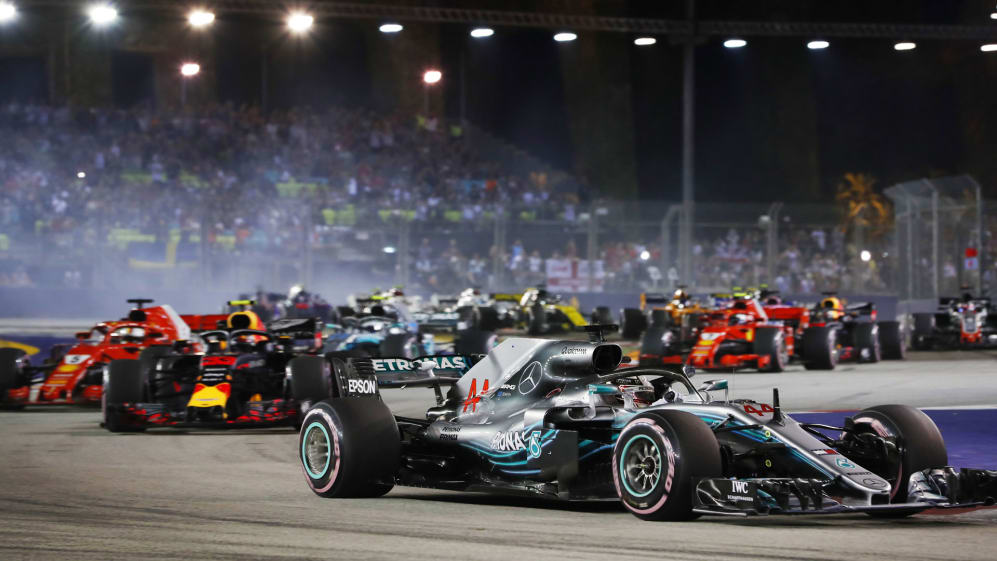 The winter break is over. Launch season – and a first glimpse of the 2019-spec F1 cars - is almost upon us. The wait to hear the dulcet tones of a V6 ricochet around the Circuit de Barcelona-Catalunya is just a few weeks away. So now seems like the perfect time for me to put my neck on the line and boldly predict what might lie ahead...
1. Leclerc will win at least three races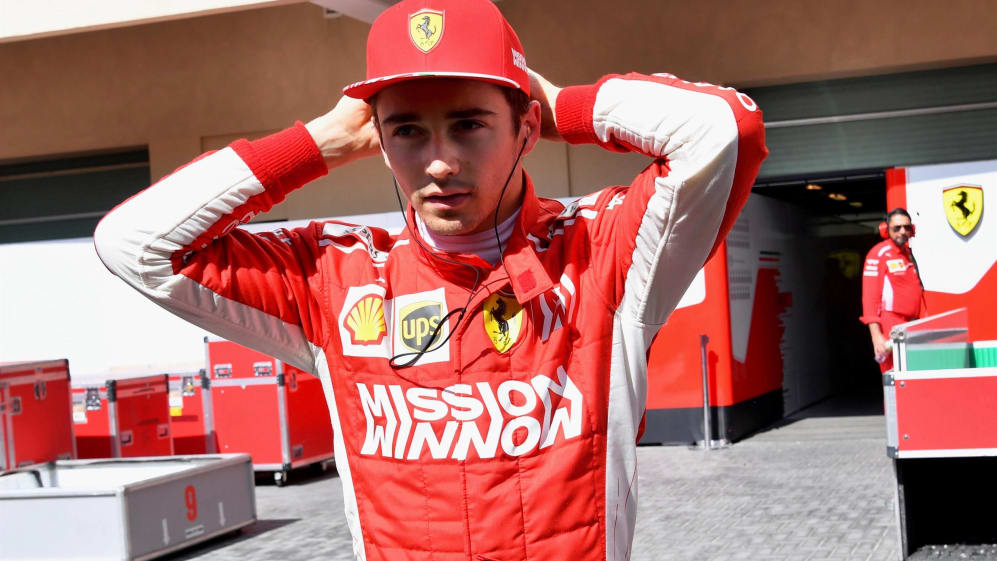 Yep, I've gone big with my first prediction for this year. OK, so Charles Leclerc will only be in his second season in F1 and is still awaiting his first podium (his best result to date is sixth). And you may say just one win would be good. But bear with.
Does he have the speed? Yes. How about the determination? Most definitely. And what of his ability to rinse every last drop out of the car he is driving? Well, see his last three race results - seventh (best of the rest no less behind the top three teams) in all three no less, driving a Sauber. It's all the more impressive given Team Principal Fred Vasseur said the team switched all their resources very early to next year's challenger.
I appreciate some will question if he can deal with the pressure of driving for Ferrari, an experience that will be very different to the family-feel of the much smaller Sauber team. But he just has that look in his eyes to say he can cope. And having spent some time with Ferrari already, courtesy of their junior programme, and from what we have seen so far, under the weight of expectation he has proved he has what it takes.
So unless Ferrari have an absolute stinker and deliver him and Sebastian Vettel a turkey, his scarlet ride will have the grunt to win races – and Leclerc won't need asking twice to take advantage.
Deliver on this prediction and win at least three races and Ferrari will have a title contender on their hands. I wonder what his four-time world champion team mate Sebastian Vettel will think of that...
2. Ricciardo will score Renault's first podium in eight years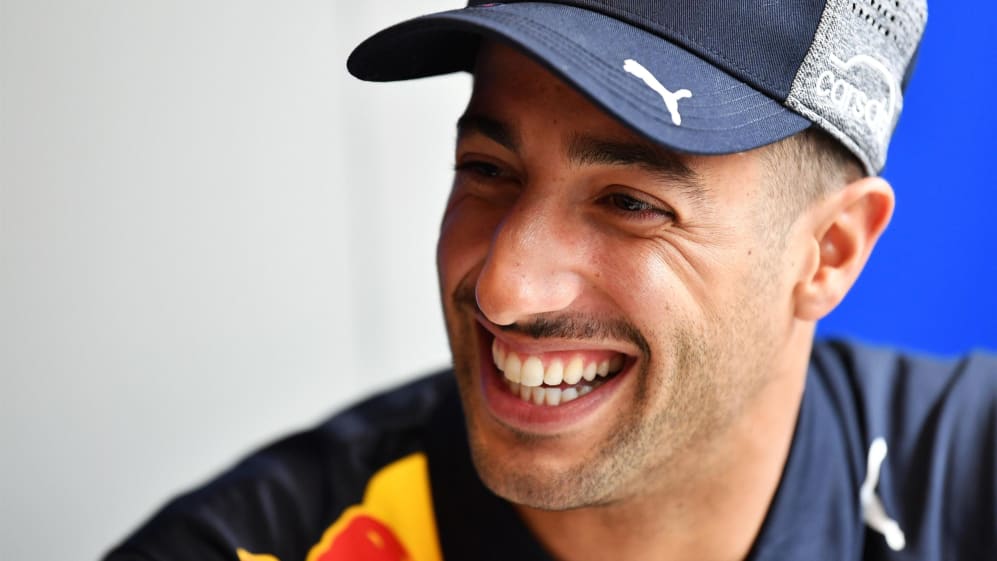 This might be a stretch, given there have only been two podiums in the last two years (41 races) that have been taken by a driver outside of the top three teams, Mercedes, Ferrari and Red Bull - and they were fortuitous given crazy races in Baku.
And of that meagre total, Renault haven't scored either of them. But if there's one guy who is capable of such a feat, it's Australia's Daniel Ricciardo - F1's best overtaker.
That said he'll need every slither of that skill if he's to have a chance of proving me right. Renault are a handy, well-funded outfit and their fourth-place in the constructors' championship last year proves they are going in the right direction - but there is a chasm between them and the top trio.
Ricciardo, though, is a proven race winner, who has delivered when his back is against the wall. He has won races he or his team had no right to. He has snatched podiums despite Red Bull lacking the grunt of Mercedes or Ferrari. There will be opportunities in 2019 and the Honey Badger has demonstrated time and time again he is the driver who can – and will – take them.
That'll be good news for Renault. They haven't scored a podium since the 2011 Malaysian Grand Prix (courtesy of Nick Heidfeld, if you were wondering) but 2019 will signal the end of that barren run. Clear a space in the trophy cabinet at Enstone.
3. Raikkonen will finish 'best of the rest' in the drivers' standings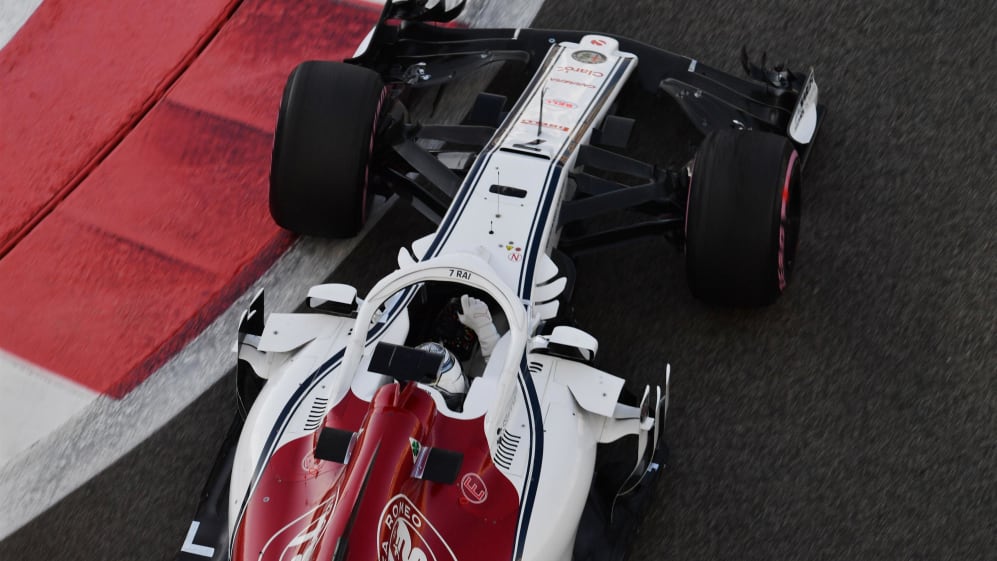 Ordinarily, predicting a seventh-place finish in the drivers' standings for a world champion and multiple race winner isn't bold at all. But Kimi Raikkonen will be trading his championship-contending Ferrari for a mid-pack Sauber next term and that makes it a whole different ball game.
Last year there were glimpses of the Kimi of old, and that scintillating turn of speed. Now back in relaxed surroundings, at the team that gave him his F1 debut back in 2001 and feels like family, I've got a good feeling Raikkonen will excel - as he did when he returned to F1 for a second bite of the cherry with Lotus after a foray in rallying.
The Iceman will haul the team, which admittedly is already on the up, onto a level only few have the capability of doing. You can expect him outshine his team mate Antonio Giovinazzi, veteran of just two Grands Prix, and should score consistently – his 27 straight races in the points between 2012 and 2013, which was a record until Lewis Hamilton broke it last year, shows what's possible.
It's that ability which I think will yield a seventh-place finish in the drivers' standings behind the six drivers from the big three teams. And maybe, just maybe, some Kimi magic will see the Finn net another podium. One thing is for certain, this isn't a holiday for the Iceman. He's not done yet. He wants to deliver.
4. Verstappen will push Hamilton and Vettel for the title
Max Verstappen has his critics and there were occasions in 2018 when he could have done things differently or handled himself better. But there were more occasions when he was 'next level, turning water into wine' good – and all with a package that wasn't quite a match for Mercedes or Ferrari to boot.
With the grunt and well-funded might of Honda now onboard, giving Red Bull their first-ever works partner, many including myself think the heady days of the early 2010s could be coming back to Milton Keynes. And in Verstappen, they have a ruthless competitor who can lead the charge, make the most of the car and push the boundaries to snatch victory when the opportunities present themselves.
Hamilton and Vettel have already tipped the speedy Dutchman to be in the championship fight if Red Bull-Honda deliver, which in itself is high praise indeed. And based on Honda's improvement and Red Bull's prowess in chassis design, there's a good chance he'll have just that in 2019.
Verstappen will win races, score multiple podiums and push Hamilton and Vettel hard for what would be a shock championship victory.
5. Williams won't finish last in the constructors' championship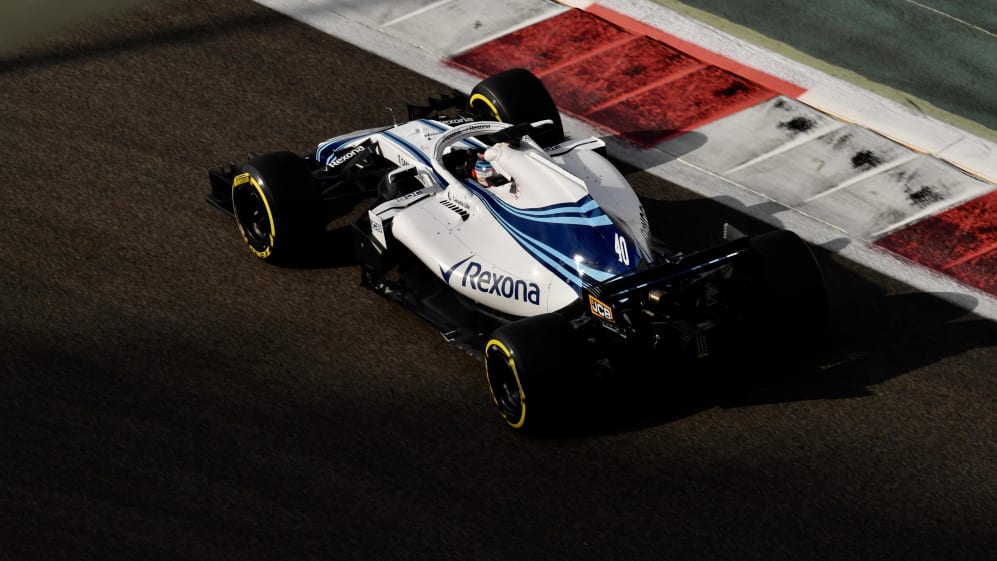 No disrespect to Williams, one of the finest teams F1 has ever seen, but this might be the boldest of the five predictions. Admittedly, the only way is up for a squad that hit the lowest of lows in 2018.
But for them to peel themselves off the bottom of the pecking order and deliver on this prediction, it'll not only require a massive effort from the boys and girls at Williams HQ but also for another two teams to not do a good enough job.
Williams can do it, though. How do I know? Well the independent British squad have done it before, recovering from ninth overall in 2013 to vault up to third for the following two campaigns.
Deputy Team Principal Claire Williams has got the broom out, restructuring various departments and reorganising the staff. She's also signed the experienced Robert Kubica and F2 champion George Russell, which is a line-up of real intent and will do wonders for morale inside the factory.
Crucially, the duo have the talent to get everything out of the package, something that didn't happen enough last year. It might not warrant popping the champagne, but points shouldn't be so hard to come by this year meaning happier times at Grove.