50 years on - Hartley prepares to pick up Hulme's mantle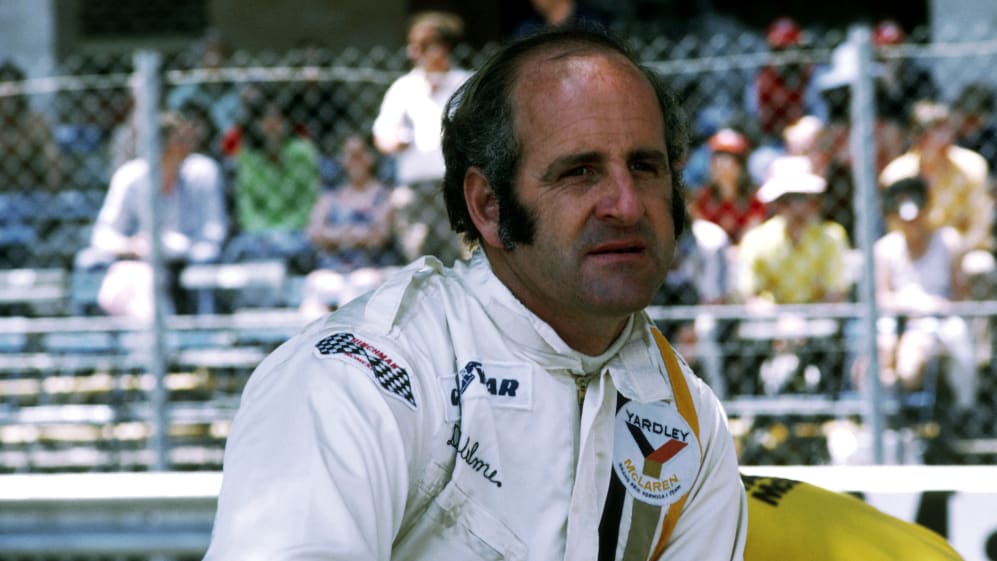 Amid all the hoopla about the possibility of Lewis Hamilton wrapping up a fourth world championship here today, and what he may or may not do when national anthems are played, spare a thought for the young man who is driving the second Toro Rosso - Brendon Hartley - as he makes his F1 debut.
And for a man who died on October 4th, 1992.
How so? Because this weekend marks two things.
Half a century ago, on October 22, Denis Clive Hulme, who died of natural causes while racing a BMW at Bathurst half of that time ago, became the only New Zealander to win the Formula 1 world championship.
And this weekend, 50 years on to the day, 27-year-old Hartley will become the first New Zealander to compete in an official Grand Prix since Mike Thackwell in Canada in 1984. And only the ninth to have raced in the sport's highest echelon, having once declared, after buying a Jean Alesi t-shirt in Melbourne in 1996, "I'm going to be a Formula 1 driver!"
Hulme raced in 1967 for Australian legend and thrice champion Jack Brabham, who built their cars. Both won two races, but Denny outscored his boss to prevent him taking a fourth title, and a recently published 1992 interview with Hulme by writer Michael Clark reveals how things were that day between the two rival team mates.
"Basically Jack did say 'Well, good luck', when we arrived at our cars the next morning, and off we went. I was very aware that I could not afford a DNF. I was very conscious of that situation and the first criteria was to get a good start, get clear, and not race with anyone else because, too often, you can get put out by someone else's bloody stupidity. Basically, I had to finish, not very far behind Jack."
Jim Clark won the Mexican Grand Prix for Lotus, with Brabham second, and Hulme third.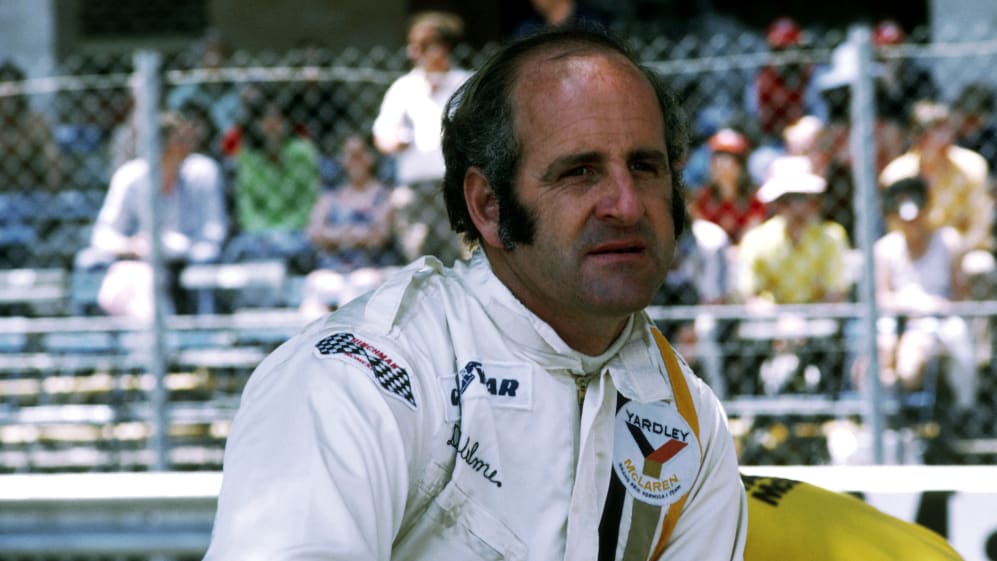 "Jimmy and I got up on the podium together and there is a good photograph of the two of us with a single laurel around both of us," Hulme continued. "Jack was up on the podium as well, but it was okay. By then it was all over. We decided that the war had ended and the treaty signed. I was going somewhere else [Hulme would race with his fellow Kiwi, Bruce McLaren, from 1968] and Jack was going to get on with his own job. After the race we went off for a celebration in a bullring and we all had a play around with these miniature bulls. On the Monday morning I headed off to Riverside - I didn't want to go to England for all the ballyhoo and hoopla - I just plodded on and joined the Can-Am cars at Riverside as if Formula 1 didn't exist. Look forward to the next event - that was my motto."
So Sunday will be a big day for New Zealand here in Austin, thanks to a phone call that Hartley, the 2017 Le Mans 24 Hours winner, the world champion with Porsche in their 2015 WEC campaign and the leader of this year's series, made when it became clear that the German manufacturer wouldn't be continuing in 2018.
"When it was announced that Porsche would stop endurance racing in LMP1 for next year, I called [Red Bull's] Helmut Marko and I said: 'Look, I'm a different driver than I was 10 years ago, I've learned a lot, and if there is ever and opportunity I am ready.' He didn't say much, he just said he got the message, and three months later he made the call. This happened very quickly. I didn't know about it much sooner than the press did."
Hartley had been dropped by Red Bull midway through 2010, and admitted here yesterday, "I guess I wasn't ready. I had some success in the early days, I won the Formula Renault championship, I became the reserve driver, had my first F1 test at 18 years old and I guess I just didn't deal with the pressure. I stopped enjoying it, I wasn't happy; I was pretty young and away from home. When the Formula 1 dream, so to speak, stopped in 2010, I picked myself up, I found endurance racing and I have learned a lot from that experience. Being in the LMP1 programme, a high-profile category, where there is a lot of pressure, probably not that dissimilar to Formula 1 in some ways, in that respect, in development of the race car, and working with team mates has been great.
"I'm a lot stronger than I was back then, basically. I wasn't ready at 18 years old. I like to think I'm ready now."
In one way. In another, however, he admits he's not so well prepared.
"I haven't driven the car, I haven't driven a single-seater since 2012," he stressed before Friday's opening Austin sessions, "but I like to think that Porsche LMP1 has hopefully prepared me well."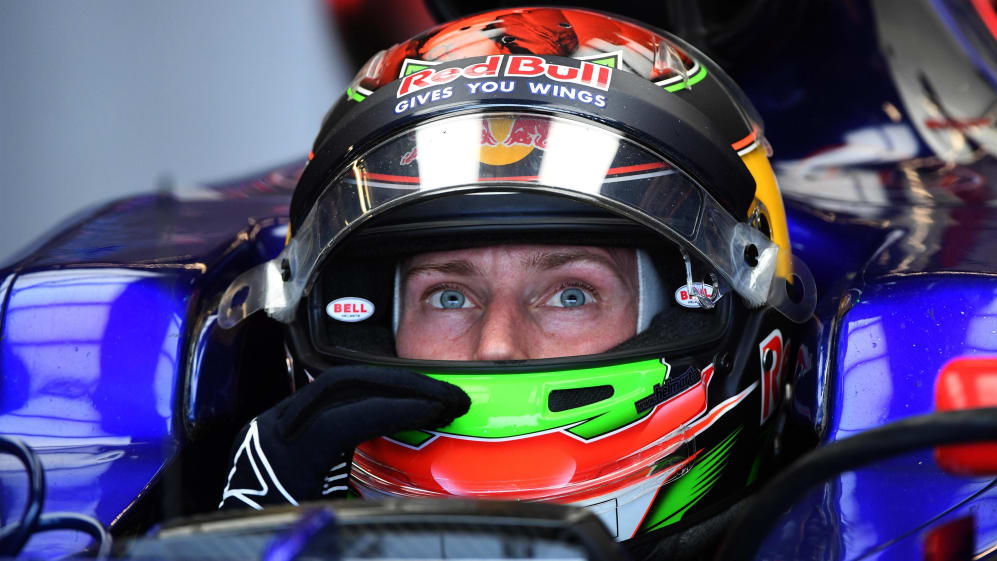 He says that as yet no expectations have been set beyond this weekend, but it's clear that Marko has thrown him in the deep end to see how he swims, and the second seat at Toro Rosso in 2018 could well be at stake if he does a decent job.
"To be honest, some of the team members I'm just meeting for the first time today, and yesterday during the seat fit," he admitted on Friday. "Nothing has really been said yet. Obviously, I want to do the best that I can. I'm trying not to put to many expectations on it.
"But it's definitely nice coming to my Formula 1 debut at a track I know very well. Like you say, it dates back to 2013 and I think I've driven here almost every year since. Actually, as a racing driver, learning a track, when you have enough experience, it can happen quite quickly. I think learning the car will be the bigger challenge. The big tyres, the big downforce that these Formula 1 cars have at the moment, obviously they are setting lap records at every track they go to. I'm going to have a bit on my hands tomorrow and the track is only a small part of it. But yeah, looking forward to trying to just focus on the weekend and see how that goes and see what comes from it."
He has, of course, sought advice from as many colleagues as possible, notably one-time Red Bull stablemates Sebastien Buemi and Mark Webber
"All the friends I have in the sport I've been asking for a bit of advice. I saw Mark this morning for breakfast. I saw Daniel Ricciardo, who is one of my best buddies as well. I saw him two nights ago, asked him for all the advice I could manage to get out of him regarding tyres."
That advice seems to have paid off, as thus far Hartley has had a pretty much blemish-free, if unspectular, weekend. He qualified 18th, but will start last thanks to engine penalties.
"There'll be a few butterflies in my stomach tomorrow for sure," he admitted. "But I've been pretty relaxed all weekend – I'm trying to tell myself it's just another race, even though I know it's obviously not…it's really my F1 debut!"
And somewhere, perhaps, the 1967 world champion will be sat, laughing with his distinctive titter, and raising a glass to a fellow countryman and telling him just to get out there and get it done.