Feature
7 reasons 2021 will be the best F1 Esports season yet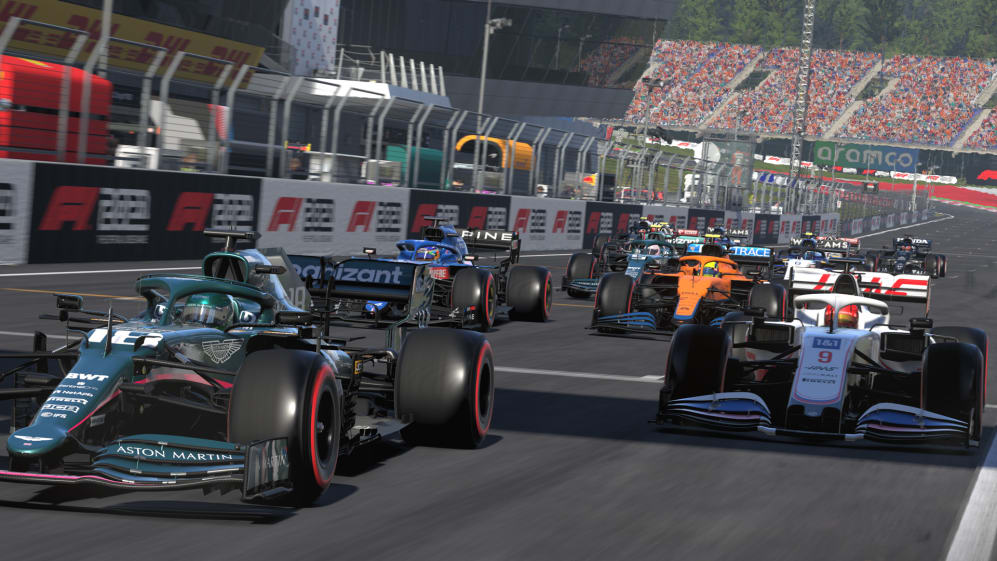 The Pro Championship is almost here. This evening, the drivers will do battle once more, and there's bound to be plenty of drama. New faces, old rivals, and plenty of unanswered questions will make the autumn and winter series one to remember.
Here are seven reasons 2021 will be the best season of the F1 Esports Series yet...
1. Opmeer's Odyssey
A reigning champion moving on to pastures new. It's a tale we've seen in Formula 1 plenty of times: Fernando Alonso tried it in 2007, Jenson Button gave it a shot in 2010, Damon Hill in 1997… the list goes on. And while none of those three particular drivers went on to add to their title trophy cabinets, there's no reason Jarno Opmeer can't rewrite history.
His transition from Renault (2019) to Alfa Romeo (2020) could have been a disruptive one. Different teams, with different mindsets and management styles.
You wouldn't have known it from his driving, though, and after emerging as a surprise dark horse for the 2019 title, he carried the momentum forth to his Alfa days with total ease. He's a man with a proven track record of winning for whichever team he's driving for, and he should absolutely be considered as a title favourite this year.
2. Tonizza and Leigh at Ferrari Driver Academy
FDA Esports will have not one but two F1 Esports champions on their books for this year. With shades of Hamilton and Button and McLaren in 2010, FDA's line-up proves beyond any doubt that they will be a force to be reckoned with, intent on taking both titles.
David Tonizza and Brendon Leigh were almost inseparable on track last year, ending up just five points apart in the championship. They also shared the podium for the first and to date only time at the Italian race. Perhaps that first meeting on (virtual) Italian soil was a sign of things to come – because the pair both now reside in Italy.
WATCH: Can George Russell and Lando Norris beat their A.I. counterparts on F1 2021?
An early win for Tonizza in 2020 put him at the business end of the championship standings, and early form indicated that he might be capable of defending the crown. However a spate of non-scores ruined his year. From the first six races, he scored one win, and just a single other point.
Leigh, meanwhile bounced back after a relatively quiet 2019 season. So with Tonizza's all-or-nothing results, coupled with Leigh's consistency, Ferrari have one of the most exciting pairings in the virtual pitlane.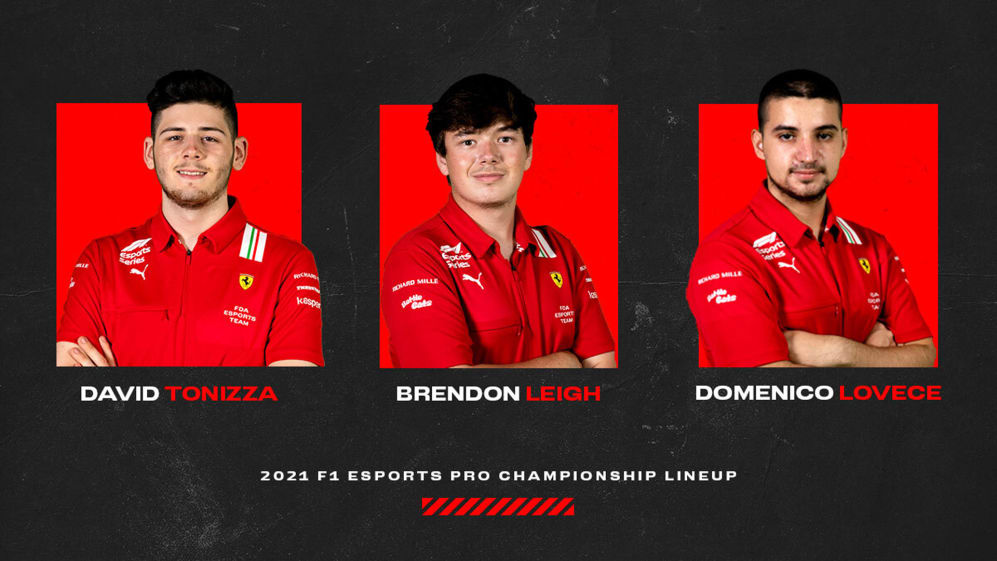 3. Rampant Red Bull
Red Bull Racing Esports achieved truly incredible things in 2020, smashing all who came before them in the teams' championship, and providing two title challengers for the drivers' crown. Marcel Kiefer scored points in every race, only the third driver to complete the feat, and Frede Rasmussen finished runner-up in the drivers' standings for the second year in a row.
F1 2021 is out now for PlayStation, Xbox and Steam
The monstrous power of this duo can't be overstated, so big things are to be expected once more. Rasmussen has finished sixth, third, second and second overall in the standings in the four prior seasons of the F1 Esports Series, so he'll be doing everything to ensure he doesn't miss out on the top spot again.
Kiefer meanwhile has recorded a top-six championship finish in all three of his seasons – but the quantum leap in consistency and points he showed in 2020 speaks to his adaptability and upward trajectory. The hardest part might be choosing a bull to back, as Red Bull aim to set the standard for teamwork yet again.
4. Big Changes At Mercedes
The talent pool at Mercedes in 2020 was astounding, with Brendon Leigh joined by Bono Huis and Bari Boroumand, but they were unable to convert it into title success, and only just beat FDA Esports to fourth in the standings. Two-time champion Leigh has departed, as has Boroumand, but Huis stays on for a second season with the black arrows. He's in good company, with fellow Dutchman and reigning F1 Esports champion, Jarno Opmeer.
AS IT HAPPENED: All the action from the F1 Esports Series Pro Exhibition
It means Mercedes have had a champion on their books for every season so far, and Opmeer's task, as mentioned above, will be to keep them in silverware through the winter.
The third point of the Mercedes star is that of Dani Moreno, a relative newcomer to F1 Esports, who vaulted himself up the pecking order in 2020 with a superb debut season. Racing for McLaren then, he switches to Mercedes this time round with eyes on scoring more solid points. He notched in nine of the 12 races in 2020, with a breathless scrap for the podium at Silverstone culminating in a season's best second place.
Seeing champion Opmeer drive the team back to the front is something every F1 Esports will have their eye on – as will the intra-team battle for supremacy between Huis and Moreno.
5. New Blood
Of the 30 drivers for 2021, 10 are brand new. Seven qualified via the Challengers, and three from the DHL Time Trial. Two teams have completely new driver line-ups, and one third of the grid have never raced in F1 Esports before. Just one team, Aston Martin, retain the same trio as last year, and Mercedes are the only other team comprised of Esports veterans.
All this uncertainty and fresh talent means we have one heck of a curveball coming our way. Who will the teams pick for the races? The new drivers were chosen for a reason, so will they supersede some of the more well-known stars?
Having this many eager rookies in the field will make for intense midfield racing, and we could even see some surprises further up the grid. Drivers like Nicolas Longuet, David Tonizza and Dani Moreno had incredible rookie seasons, so there's a very good chance we could unearth some bona fide superstars this time around too.
WATCH: Williams, AlphaTauri and Alfa Romeo team mates guess each other's F1 2021 game ratings
6. New Tracks
We had to keep our cards close to our chest for a while, but with the release of F1 2021 came the news that Imola, Portimao and Jeddah would all be drip-fed into the game as free downloadable content. The second half of the season will be awash with new venues, as Portimao kicks off the third event on November 24.
Then we'll see a return to Zandvoort, which was due to make its return to F1 in 2020. Due to the pandemic, this was pushed back to 2021, but thankfully we still got to witness a digital race there.
The fourth and final event brings not one but two new tracks to the forefront, with Imola in Italy – home of the Emilia Romagna Grand Prix – hosting round 10.
By this point, the championship will be nearing its conclusion, so seeing it play out around such an amazing and untested venue will keep us on the edge of our seats. Imola is due to arrive on F1 2021 in October 2021, giving the drivers a couple of months to hone their racing lines ahead of the Grand Final in December.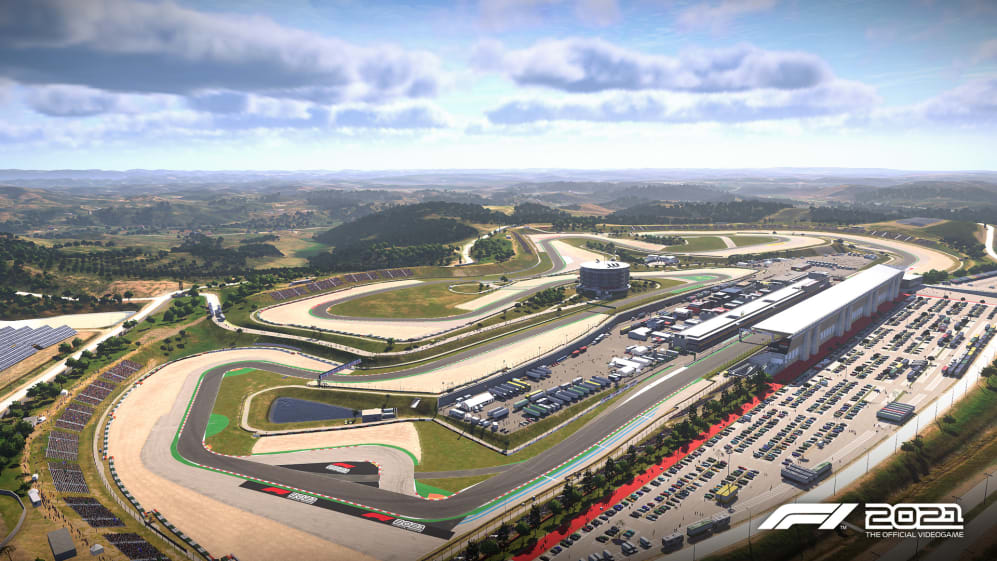 F1 Esports reaches a half century
The 2021 F1 Esports Series Pro Championship presented by Aramco will include the 50th race in the history of the series. It kicked off 2017 with eight semi-final races and three final races, before an overhaul of the system brought with it a new structure. Ten races in 2018, and 12 each in 2019 and 2020 brings us up to 43, and we have another 12 to go this year.
READ MORE: Lando Norris on his karting quest to find the next Lando Norris
That means the seventh race of the 2021 Pro Championship – around Autodromo do Algarve in Portugal – will be the 50th race. As mentioned above, it'll be the first time the track has featured in F1 Esports, added to the game as free downloadable content in September.
As the first of three newcomers to the F1 Esports Series presented by Aramco, there's no status quo, no history, and no expectations. We can't wait to see what happens there during the third event in November.
Tune in tonight on F1.com to watch the first round of the season live.